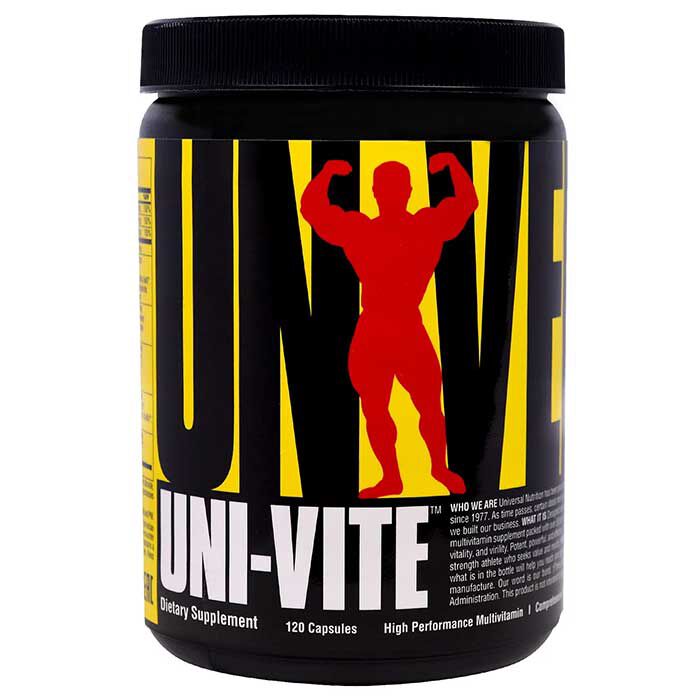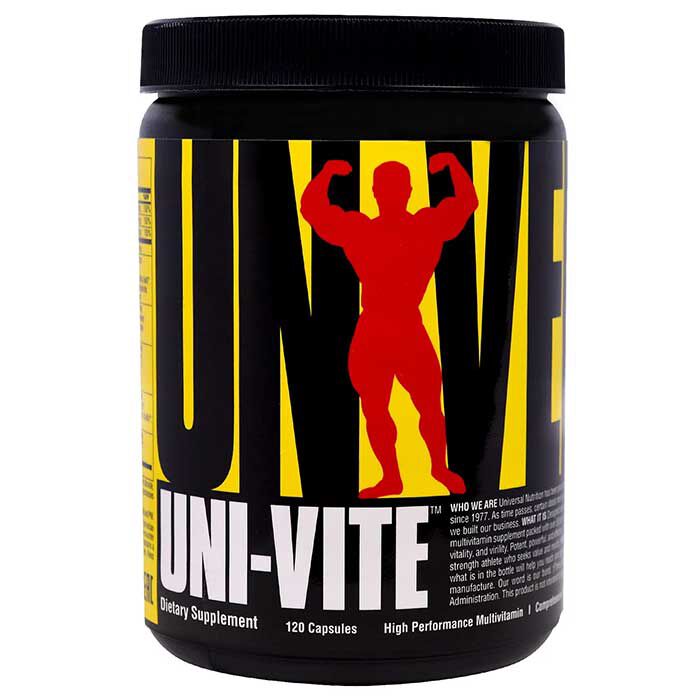 Uni-Vite
Product Guide
Contains 50 vital nutrients per serving
Made specifically for bodybuilders and athletes
Packed with antioxidants to improve health
Easily absorbed capsule form
Includes digestive aid complexes
Look after your health with vitamins and minerals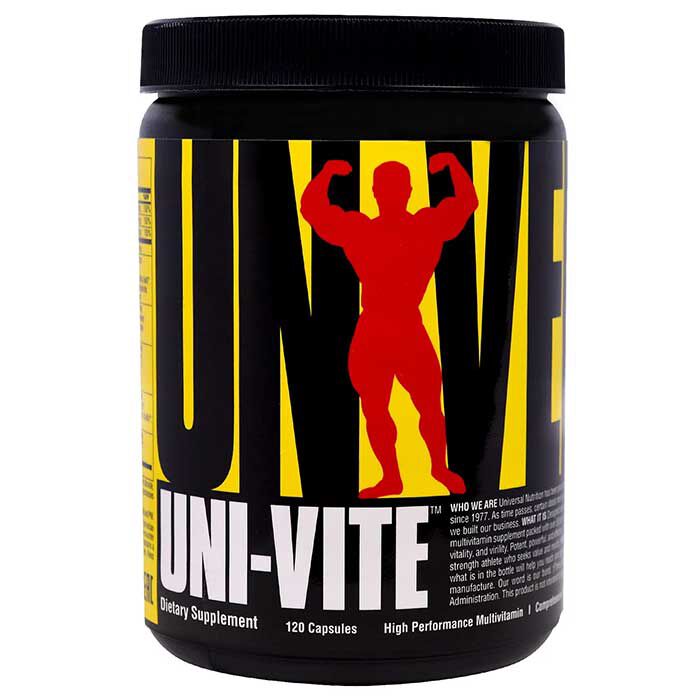 Uni-Vite is a complete and comprehensive multivitamin supplement packed with over 50 potent ingredients vital for ensuring optimal performance, strength, vitality, and virility. Potent, powerful, and effective, Uni-Vite Should be the nutritional cornerstone of any serious strength athlete who seeks value and results.
Universal Nutrition's new multivitamin should be taken alongside a healthy diet and lifestyle all year to support normal health and vitality. One bottle of Uni-Vite delivers a month's worth of vitamin, mineral and muscle-building support.
Uni-vite has been designed specifically for strength and power athletes along with bodybuilders. These multi-vitamins can help the athlete to achieve optimal health so they are fighting fit ready for their training sessions and lifts. It is a fully comprehensive formula that should be part of all athletes gym bags.