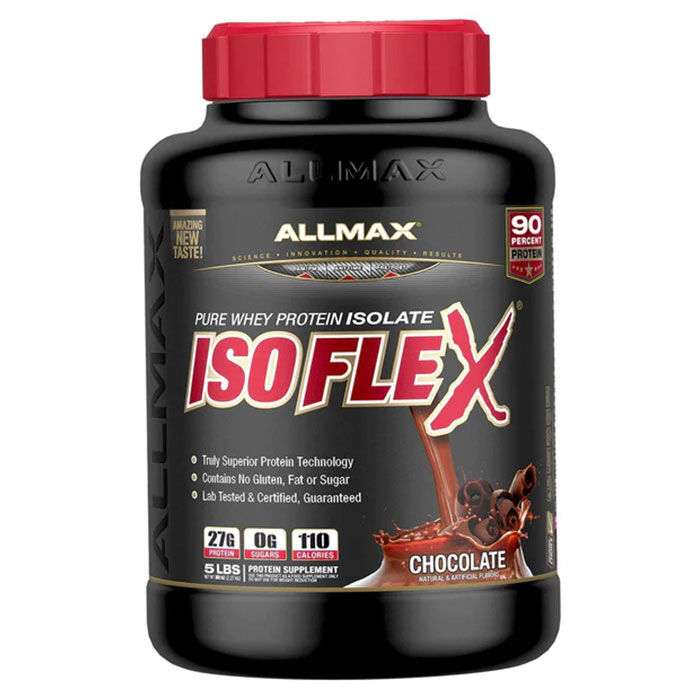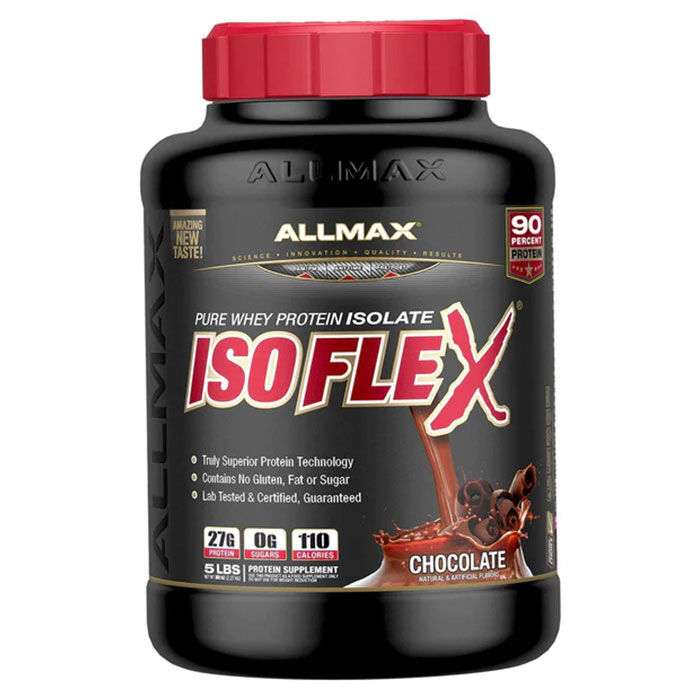 Type
Protein Powder: Whey Protein
Offer
Pick 2 FREE items at checkout for every £100 spent to a max of 6 items in total
Offer
Pick 4 FREE items when you spend £200+
Offer
Pick 6 FREE items when you spend £300+
Isoflex 2.27kg Vanilla
Product Guide
90% protein makes Isoflex an ultra pure source of protein
Diffuses rapidly after ingestion to kickstart recovery and muscle growth
Ultra low in fat, sugar and lactose makes it superior to regular whey isolates
No need to compromise taste, Isoflex has you covered
The number 1 selling whey protein in Canada
Made by the biggest sports nutrition brand in Canada
Uses complex processing techniques to boost protein synthesis and absorption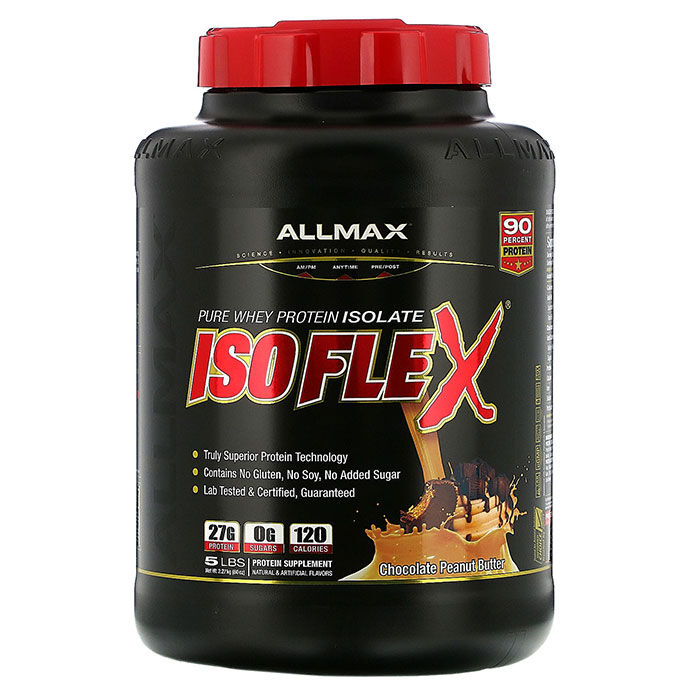 Nothing beats Isoflex by Allmax if you are looking for a protein that delivers fast acting protein while avoiding fats and sugars. For anyone on a diet Isoflex saves precious calories and provides a huge amount of protein - 27g per scoop. Using only undenatured and non-thermally treated forms of whey isolate ensures that users of Isoflex get the maximum benefit from each gram of protein in Isoflex.
Isoflex can be used year round. While it is ideal after a workout, it can be used before a workout also, say an hour before to help boost blood amino acid levels while you train which boosts performance.
Isoflex is suitable for any type of athlete, man or woman seeking the purest protein possible. For anyone who struggles with dairy proteins Isoflex is well worth a look as the extreme purity of the product means it is easier on the gut.
Ingredients
Allmax Nutrition Isoflex 2.27kg Vanilla
Directions
Blend, Mix or Shake 1 rounded scoop (30g) with ~5 oz (150 ml, 3/4 of a cup) of cold water or low-fat milk, depending on desired taste and consistency, anytime you want an ultra-premium high-protein beverage.