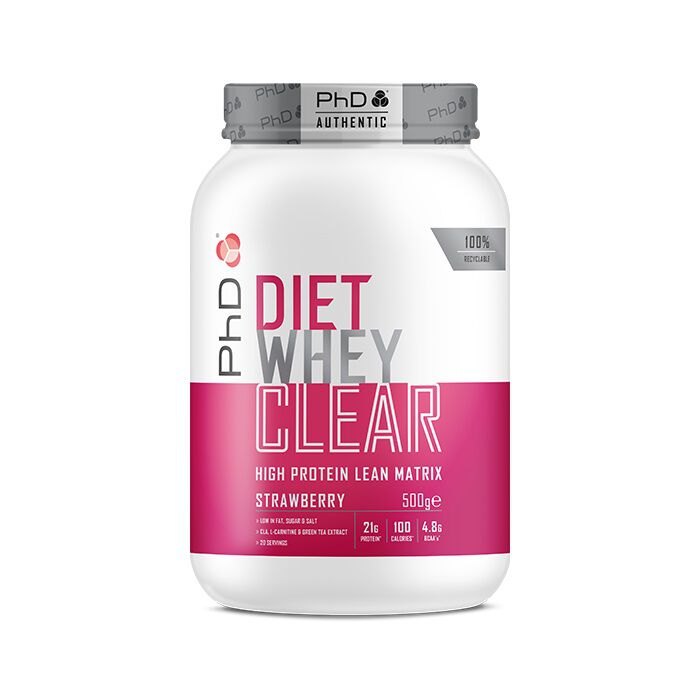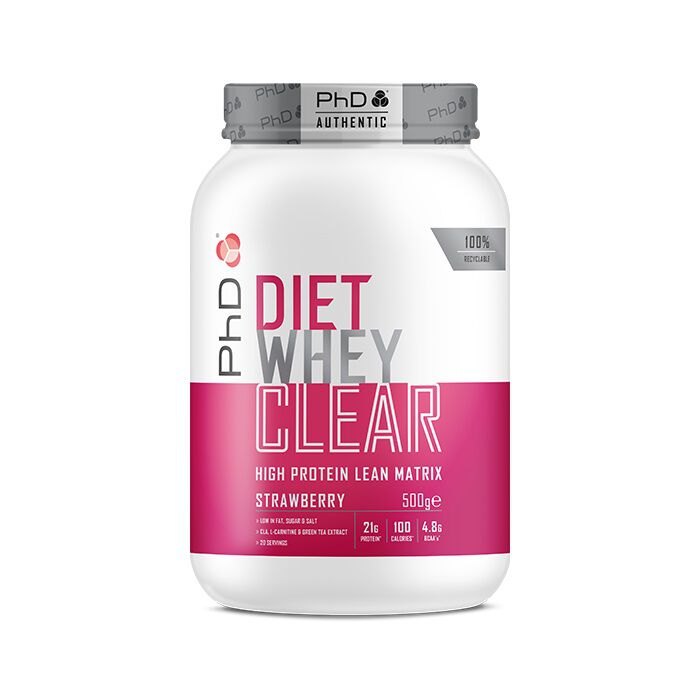 Diet Whey Clear 500g Lemonade
Offer
Save 50% on shipping when you spend £150 (UK is FREE over £50).
Diet Whey Clear 500g Lemonade
Product Guide
Amazing flavours and refreshing taste
Added fat loss ingredients
High in essential amino acids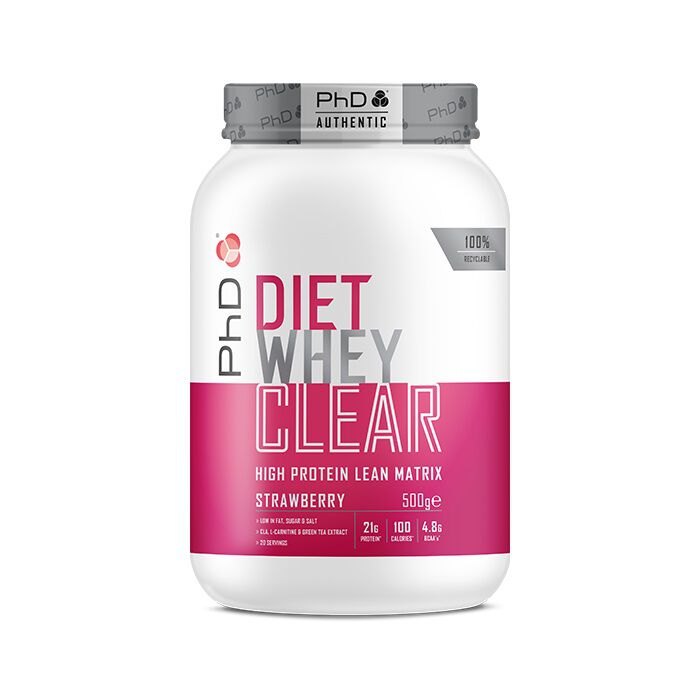 Diet Whey Clear is a refreshing and delicious tasting high protein, low carb, low calorie protein drink that assists fat loss with the addition of the 3 most popular fat burning ingredients - Green Tea, Carnitine and CLA.
Most people will consume 1-2 servings per day. The formula has been designed to support fat loss goals.
Diet Whey Clear is extremely macro-friendly & could fit into anybody's nutrition plan; whether you're carb cycling, following a low carb diet or just looking for something tasty and refreshing that's low in calories. Diet Whey Clear is the perfect option for those that are seeking a more refreshing drink whilst seeking fat loss or lean physique goals.
Ingredients
PHD Nutrition Diet Whey Clear 500g Lemonade
Directions
Add 25g to 350mls of ice cold water and shake, leave to stand for 1 minute before drinking.