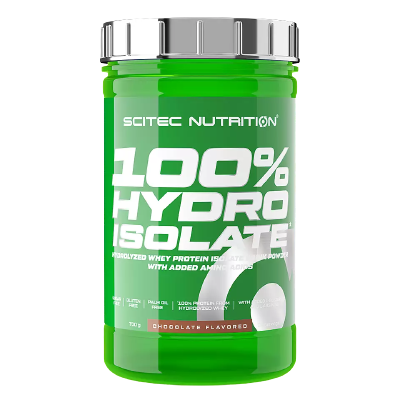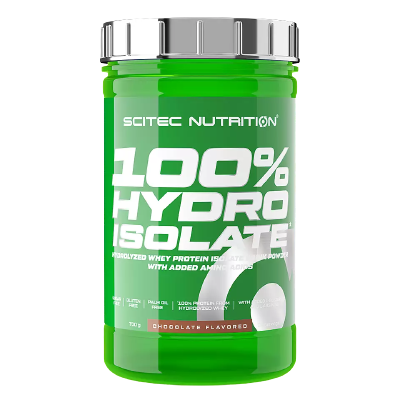 100% Hydro Isolate 700g Strawberry Whey Protein
Offer
Pick 2 FREE items at checkout for every £100 spent to a max of 6 items in total
100% Hydro Isolate 700g Strawberry
Product Guide
Rapid muscle recovery and growth
Enhanced protein synthesis
Optimal muscle protein balance
Minimised muscle protein breakdown
High-quality hydrolysed whey protein isolate
Low in fat and carbohydrates
Supports lean physique development
Scientifically formulated for maximum results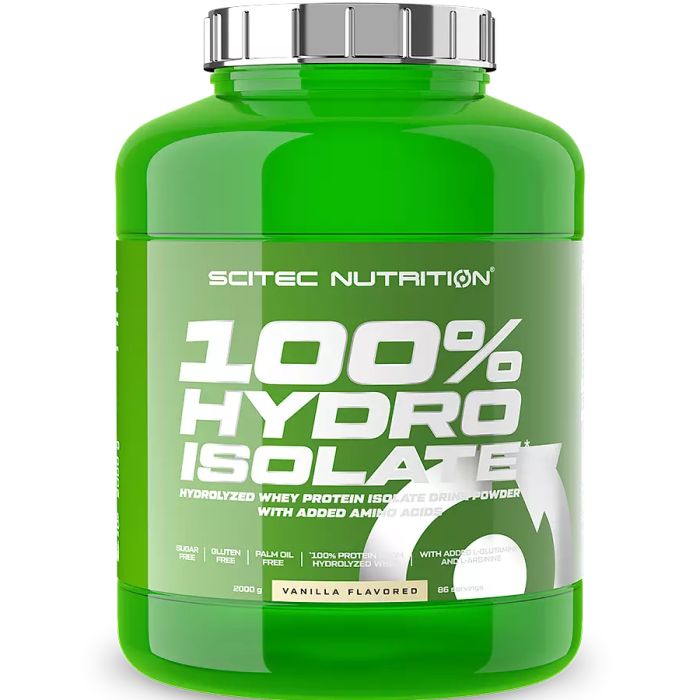 Elevate your fitness and wellbeing with Scitec 100% Hydro Isolate. This premium protein supplement provides rapid muscle recovery and growth, supporting your optimal performance. Its advanced formula enhances protein synthesis, maintaining muscle protein balance while reducing muscle protein breakdown. Scitec 100% Hydro Isolate helps you achieve a lean physique and supports overall wellbeing. Fuel your body with the best and unlock your true fitness potential with Scitec 100% Hydro Isolate.
Scitec 100% Hydro Isolate is a must-have addition to your fitness programme when you want to accelerate muscle recovery and growth. Incorporate it into your post-workout routine to provide your muscles with the necessary amino acids for optimal repair and growth. Particularly useful during muscle building phases of your training and supplementation cycle or high endurance phases to aid recovery.
Scitec 100% Hydro Isolate is the ideal choice for individuals who are serious about their fitness and wellbeing. Whether you're a dedicated athlete, bodybuilder, or simply pursuing a healthier lifestyle, this premium protein supplement caters to your needs. Its advanced formula makes it suitable for those seeking optimal muscle recovery, growth, and performance.
Ingredients
Scitec Nutrition 100% Hydro Isolate 700g Strawberry
Directions
Mix one serving (23g, 2/3 scoop) of 100% Hydro Isolate powder in 250ml cold water. On training days, take it after training, on resting days consume any time.