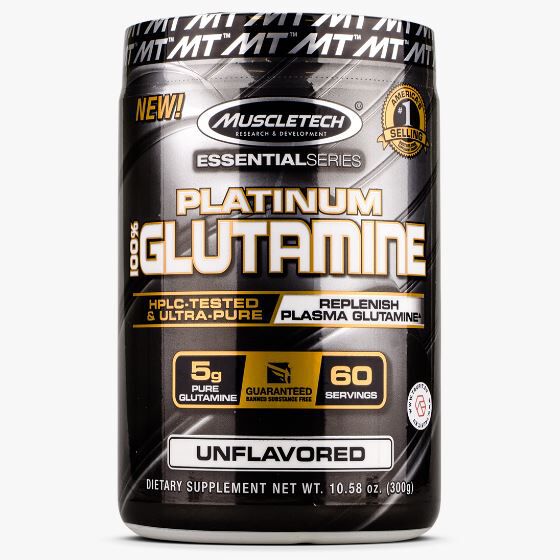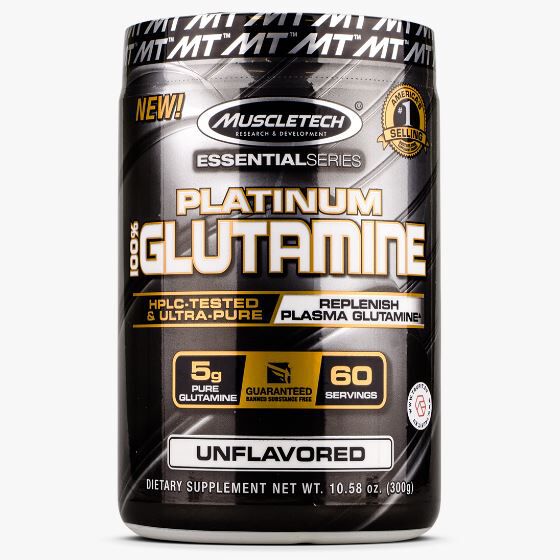 Platinum 100% Glutamine Amino Acids
Type
Postworkout: Recovery
Offer
Pick 2 FREE items at checkout for every £100 spent to a max of 6 items in total
Offer
Pick 4 FREE items when you spend £200+
Offer
Pick 6 FREE items when you spend £300+
Platinum 100% Glutamine
Product Guide
Boosts stores of the most heavily used amino acid in the Body
Restoring Glutamine levels is linked to enhance recovery and muscle mass
High Glutamine levels aids in peak performance of the immune system
Ideal antidote for a high stress lifestyle
Can prevent muscle catabolism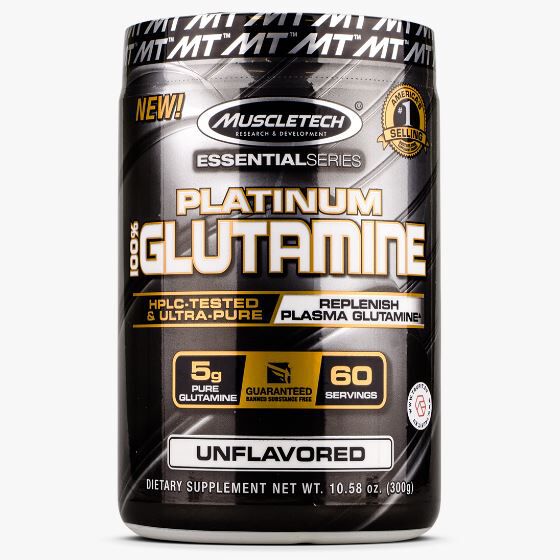 The human body is composed of more than 60% Glutamine so you can imagine that the lifestyle can greatly reduce the levels of Glutamine either being from physical or mental stress. Supplementing on it can aid in peak muscular performance as well as helping recovery for the next workout, particularly during dieting. It can also help boost your immune system.
Glutamine can be consumed throughout the day to keep the body at a peak performance level, or you can take it after a workout when glutamine levels will be depleted.
100% Glutamine by MuscleTech is a product that is suitable for anyone who exercises regularly and who is looking for a high quality Glutamine supplement. It is particularly important for vegetarians or vegans, whose diet will be much lower in foodstuffs containing glutamine.