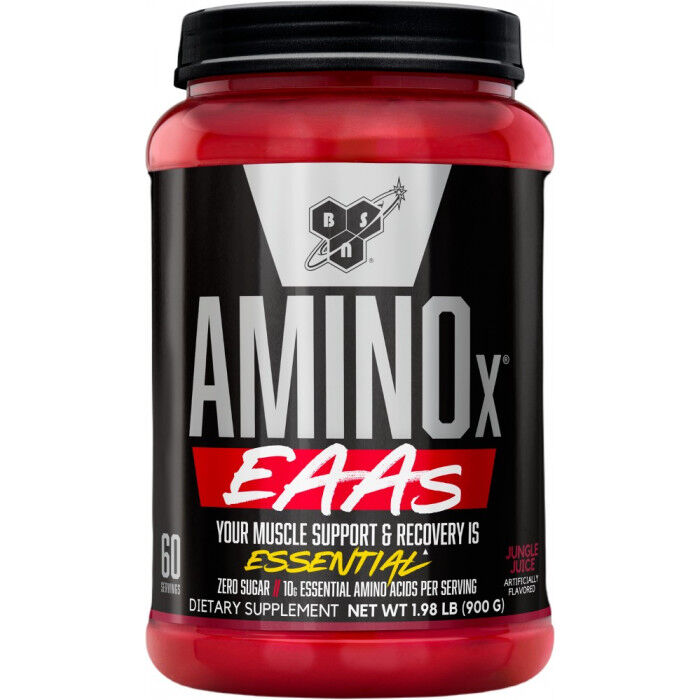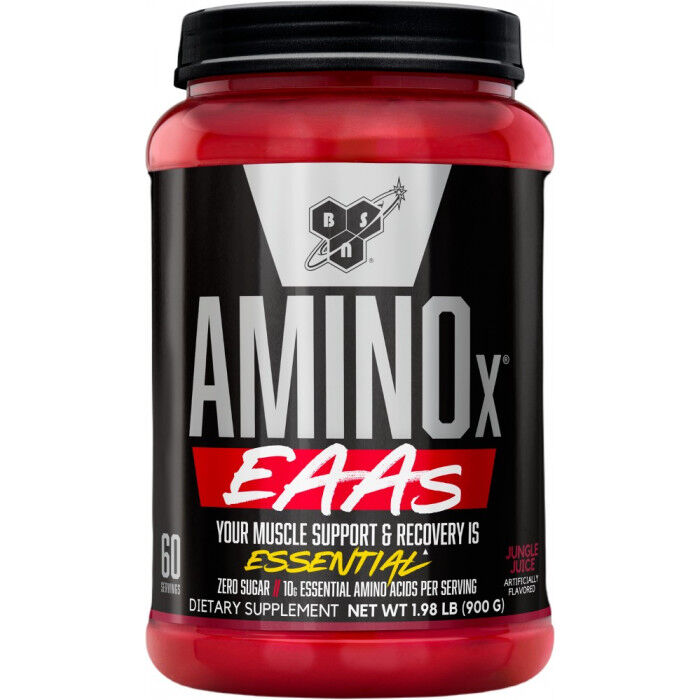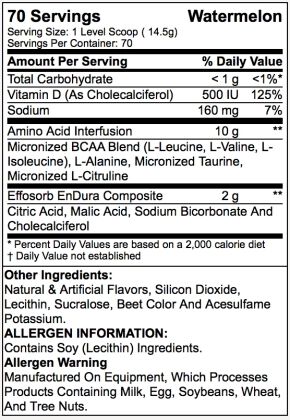 AminoX EAAs
Product Guide
Complete essential amino acid profile
10g of EAA's in one scoop
Absolutely no caffeine included
5 fruity flavours to choose from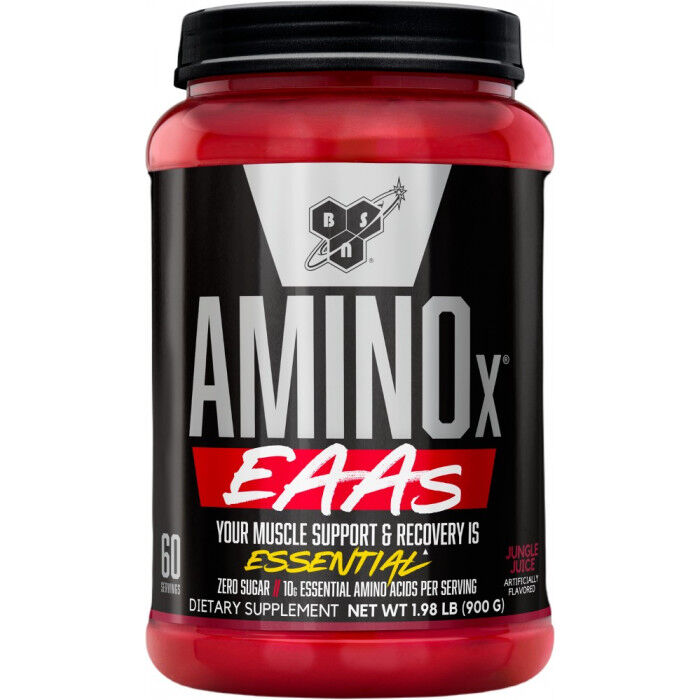 Your performance is important, obviously. However, a poor recovery can set you back drastically, and it would be a shame to let it go to waste. One scoop of this powder contains a whopping 10g of essential amino acids, at the expenditure of no caffeine and no sugar.
Consume Amino-X EAA around your workout. Before, during, after, it's up to you.
Those of you who are working your muscles particularly hard will need this the most. CrossFit, weight training, intense cardio, your muscles ar very delicate post-workout. If you find yourself feeling strained or achy a little too frequently, you probably need Amino-X EAA.