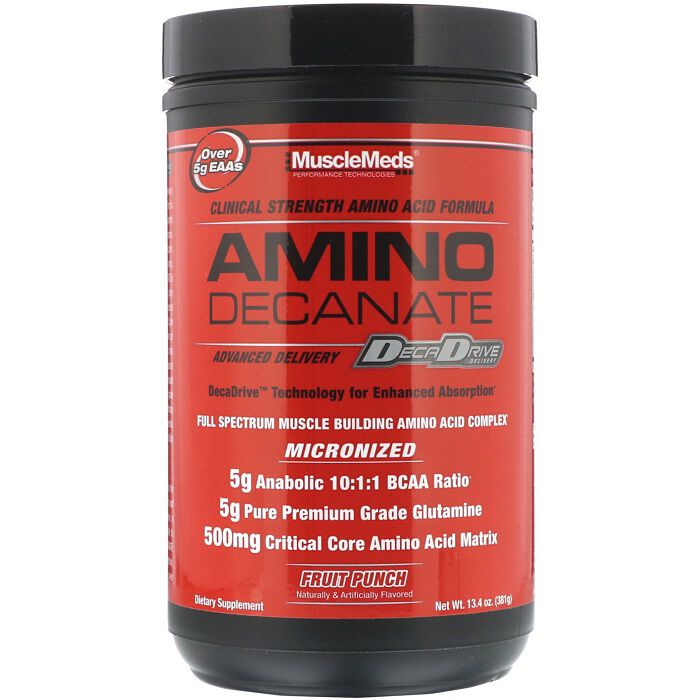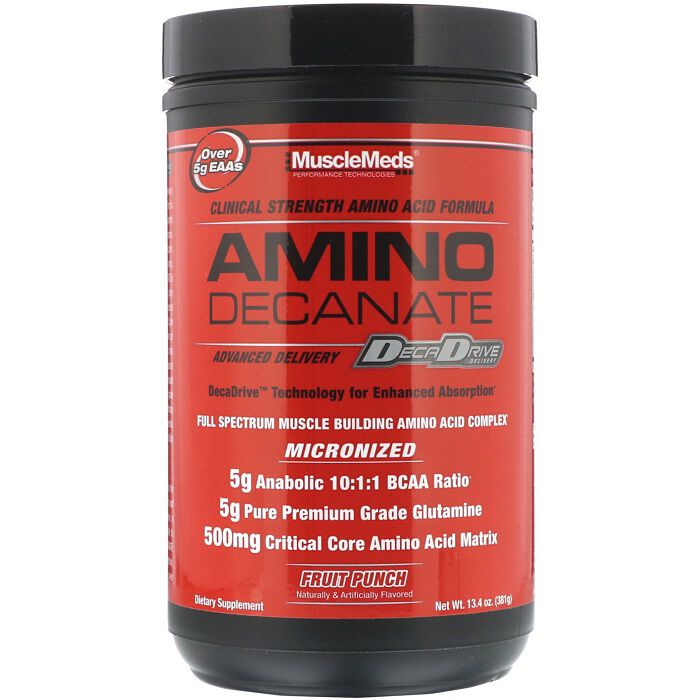 Amino Decanate 30 Servings Fruit Punch BCAA & Essential Amino Acids
Amino Decanate 30 Servings Fruit Punch
Product Guide
3 years of clinical research backing the unique formulation of this product
Contains 5g of L-Glutamine and 5g BCAAs at a 10:1:1 ratio
5g of Critical Core Amino Acids promote a highly anabolic environment by preventing catabolism and replenishing muscle stores
Contributes to development and maintenance of lean body mass
DecaDrive ensures ingredients reach the muscles fast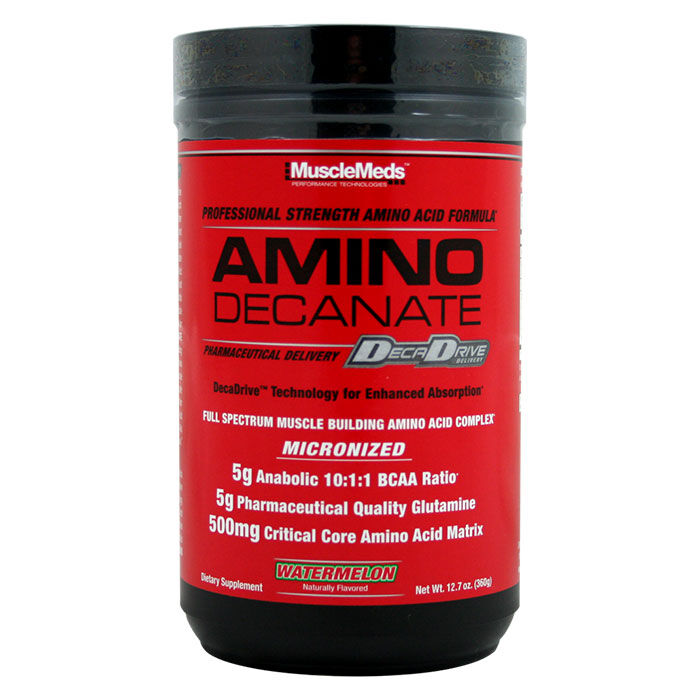 For a product with 3 years' worth of clinical research backing its ingredients and efficacy, MuscleMeds' Amino Decanate can help you take both your performance and recovery to the next level, and sculpt the superhero physique you desire! Including BCAA's at a 10:1:1 ratio, and a pharmaceutical-quality dose of L-Glutamine, this is already a supplement set up for success. However, as if it weren't enough, MuscleMeds have put a 500mg dose of Critical Core Amino Acids - boosting not only muscle endurance, but also muscle growth through reductions in catabolism and enhancement of protein synthesis. An intra-workout supplement like no other on the market!
Whenever you need high quality BCAA's in high dosage to combat catabolism and replenishing muscle stores. It can be used both on training days and rest days
Ideally suited to all abilities/disciplines/goals - pretty much anybody who wants to take their physique and performance a step ahead of the competition. It is also ideally suited to those in a dieting phase, due to the inclusion of ingredients designed to prevent muscle wastage and enhance recovery times.
Ingredients
Musclemeds Amino Decanate 30 Servings Fruit Punch
Directions
Mix one scoop of Amino Decanate with 8 to 10 fl. oz. (240-300mL) of water. Take 1 to 2 times daily.