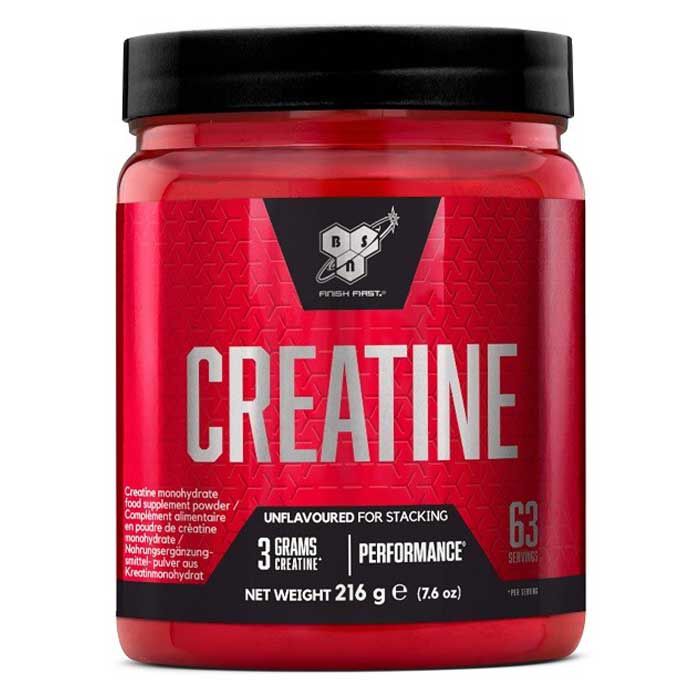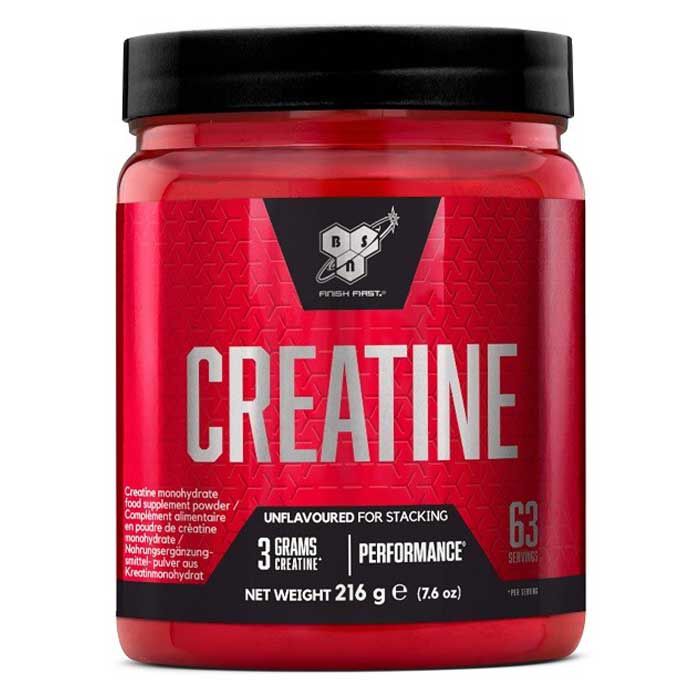 BSN Creatine 63 Servings Unflavoured
Product Guide
Strength and performance enhancer
Boosts high intensity exercise performance within weeks
Safe and natural supplement that can be taken continuously
Ideal for anyone seeking lean mass gains or seeking to improve athletic performance
Research proven ingredient
Despite scare stories there is NO evidence to suggest creatine is anything other than safe for anyone to use
Enhances cell volumisation to give a fuller appearance to your muscles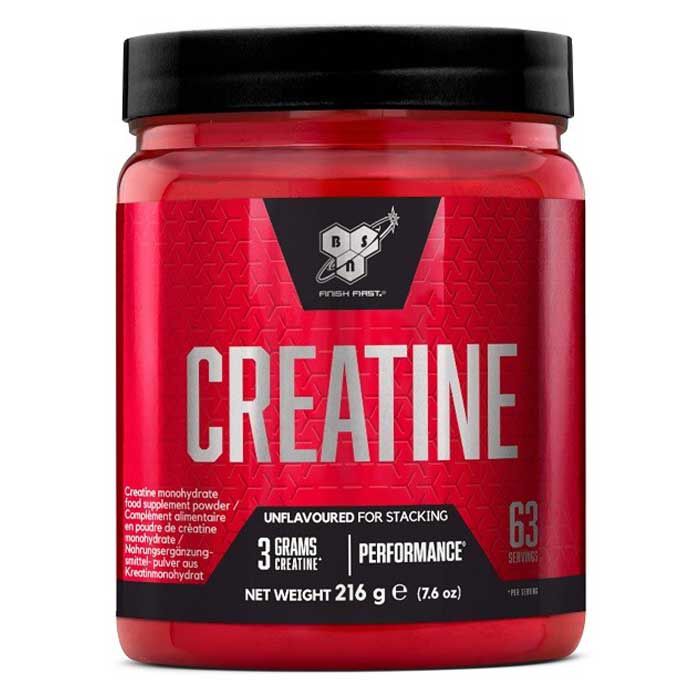 Short explosive movements such as sprinting, jumping, fast muscular contractions and so on depend on the ATP-PC system which lasts roughly 10seconds. The PC part of the system stands for phosphocreatine and as you can guess creatine plays a very large part. Supplementing Creatine saturates muscles with extra creatine which enables you to perform at a higher level for longer.
Creatine should be taken with a meal and taking it before and/or after a workout is ideal as during this time your body is more able to facilitate uptake of creatine into your muscles.
Creatine DNA is suitable for anyone looking to overall imporove performance in any of the fitness components such as strength, speed, power and endurance.
Ingredients
BSN BSN Creatine 63 Servings Unflavoured
Directions
Mix one level scoop (3.6g) with 240ml of cold water. Recommended daily consumption of one serving per day.