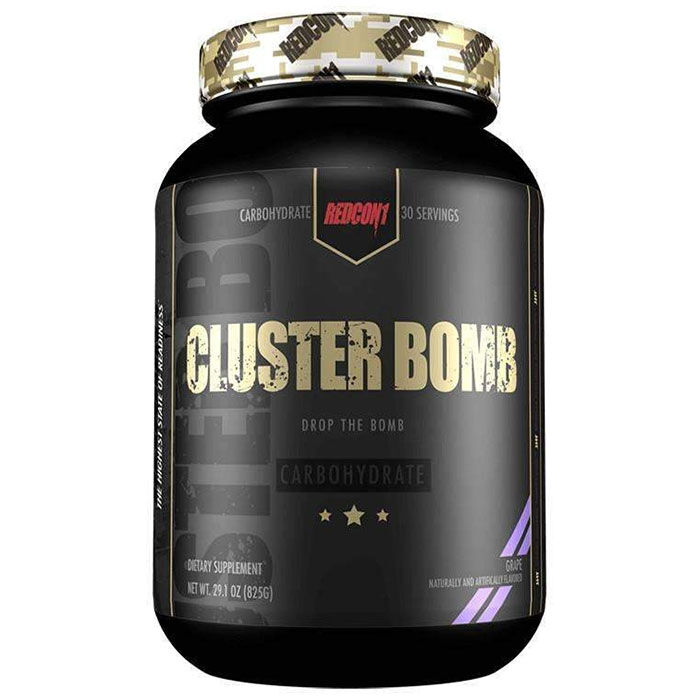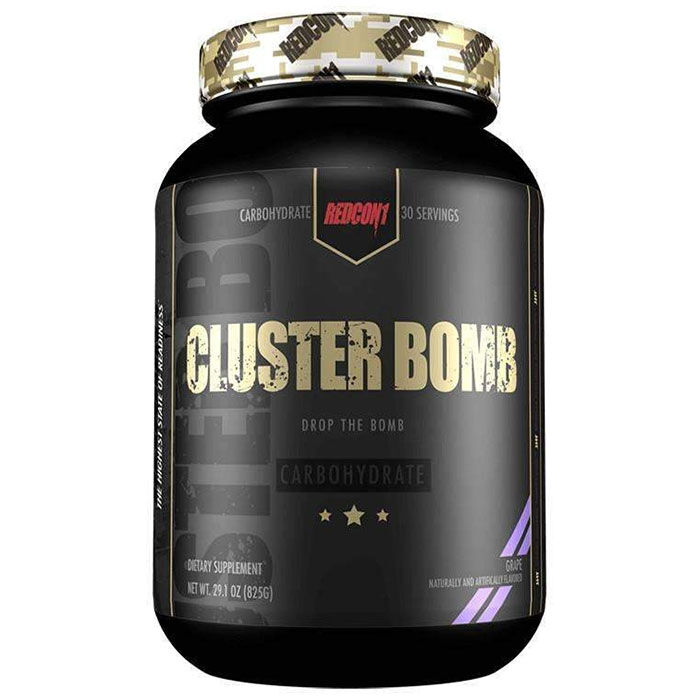 Cluster Bomb 30 Servings Grape
Product Guide
The best carbohydrate for athletes
100% highly branched cyclic dextrin
Optimal glycogen replenishment
Promotes faster muscle recovery
Enhanced energy for high rep workouts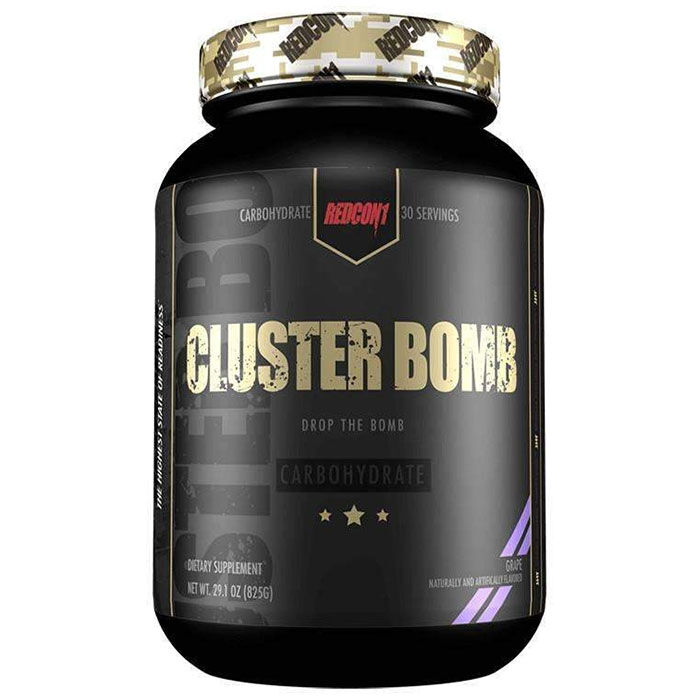 Cluster Bomb is designed to address the hidden link in many athletes nutrition programs - carbohydrates. Carbohydrates are essential for delivering the best performance in virtually any sport but many bodybuilders avoid them due to concerns about bloat and fat gain. Containing just highly branched cyclic dextrin, Cluster Bomb allows superior glycogen replenishment, faster recovery between sets and less muscle soreness.
Cluster Bomb can be used during and after workouts to fuel performance and recovery. In addition, Cluster Bomb can be used any type you exercise with it being best for workouts involving high amounts of sets and reps or cardio sessions.
Perfect for endurance athletes and bodybuilders engaged in high rep and high set workouts.
Ingredients
REDCON1 Cluster Bomb 30 Servings Grape
Directions
For best results, mix (1) scoop with 8-12 ounces of water, shake well for 30 seconds. Mix up to (2) scoops for intra-workout glycogen support.