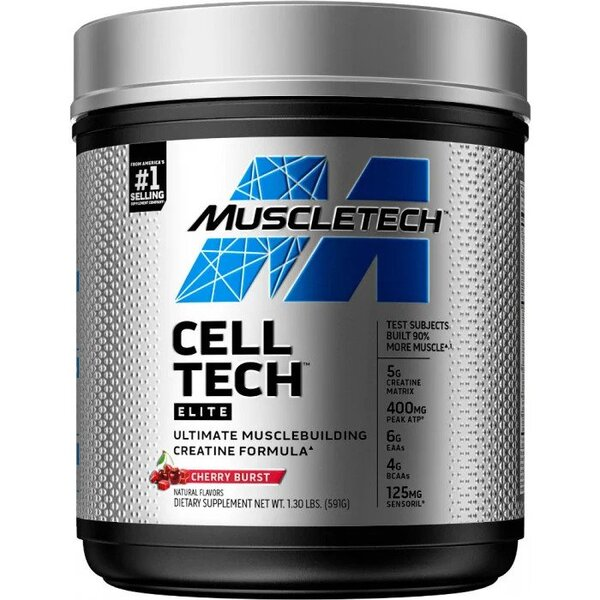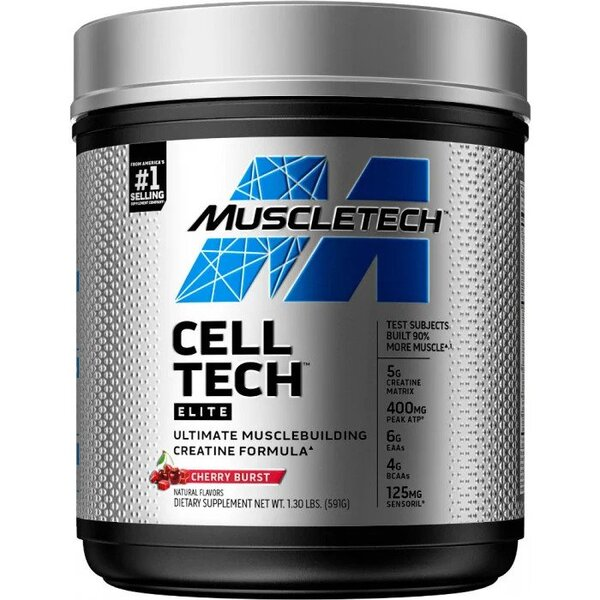 Cell-Tech Elite 594g Icy Berry Slushie Creatine
Cell-Tech Elite 594g Icy Berry Slushie
Product Guide
Explosive Strength & Power
Increased Endurance & Stamina
Optimal Hydration & Fluid Balance
Prevents Muscle Breakdown
Delicious Flavours Available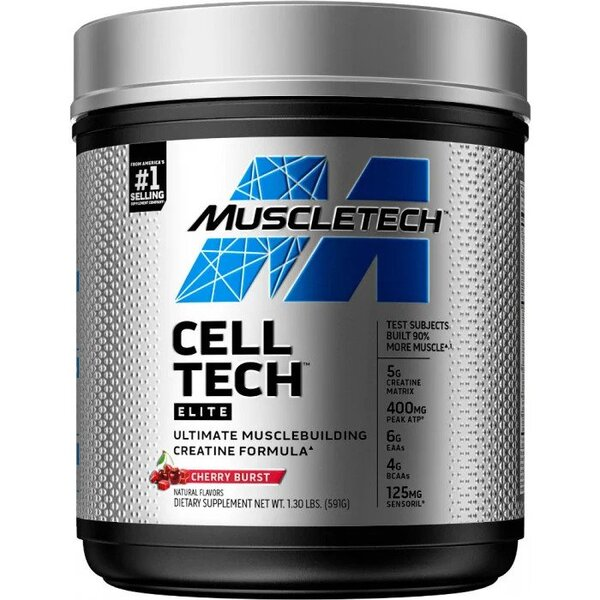 Use MuscleTech Cell-Tech Elite to transform your fitness and wellbeing to amplify muscle growth, enhance strength, and accelerate recovery. Use to fuel your workouts with explosive power, while preventing muscle breakdown and replenishing ATP stores alongside promoted hydration so that you can push harder and last longer.
MuscleTech Cell-Tech Elite should be a part of your fitness program when you're ready to take your training to the next level during intense workouts or high-intensity training sessions to enhance strength, endurance, and muscle recovery. Whether you're an athlete, bodybuilder, or fitness enthusiast, this advanced formula will support your goals by helping you push harder.
MuscleTech Cell-Tech Elite is best suited for individuals who are serious about their fitness goals. Whether you're aiming to build lean muscle mass, increase strength, or improve athletic performance, this product is designed to support your aspirations. Suitable for athletes, bodybuilders, and fitness enthusiasts, Cell-Tech Elite provides a comprehensive solution for many users.
Ingredients
Muscletech Cell-Tech Elite 594g Icy Berry Slushie
Directions
Take 1 scoop of Cell-Tech Elite with 500ml of water, up to 2 times per day. On workout days, take 1 serving 30 to 45 mins before training. As with all creatine products, maintain an adequate state of hydration during use.