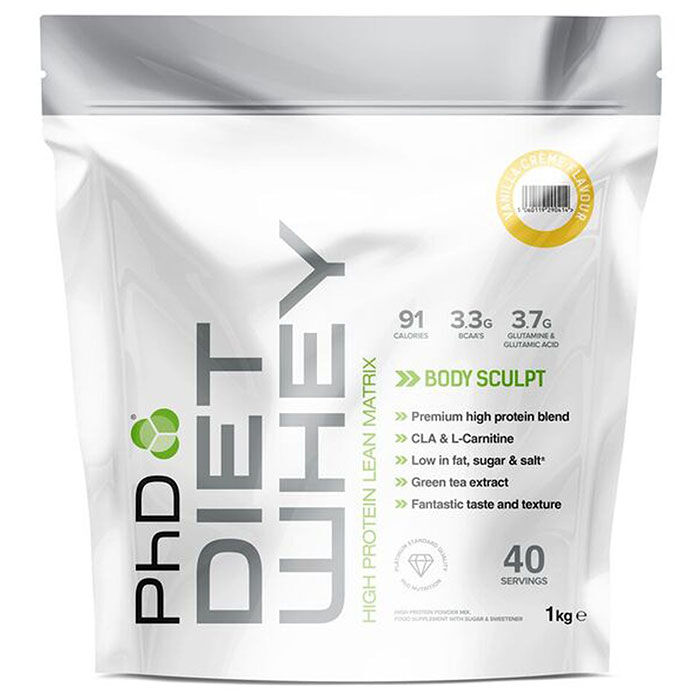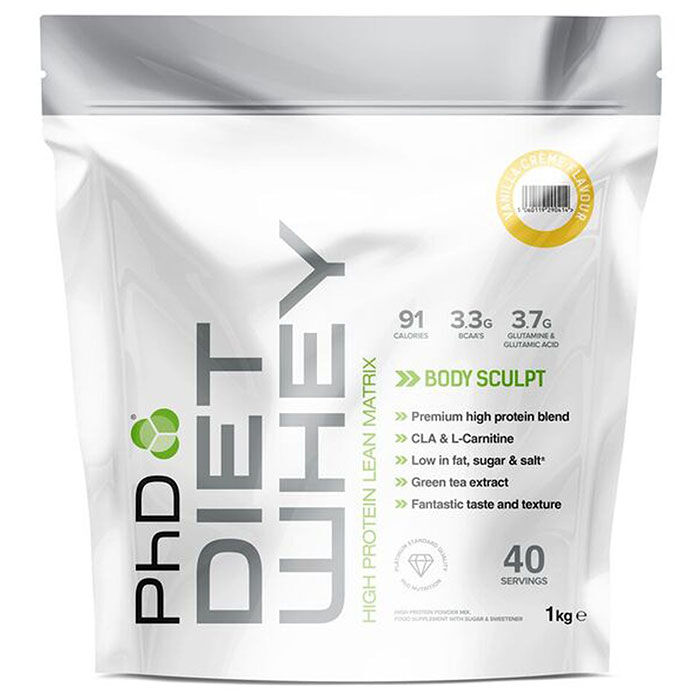 Diet Whey 1kg - Belgian Chocolate Diet Proteins
Offer
Save 50% on shipping when you spend £150 (UK is FREE over £50).
Diet Whey 1kg - Belgian Chocolate
Product Guide
Premium high protein blend
Added CLA, L-Carnitine & Green Tea extract
Provides a sense of satiety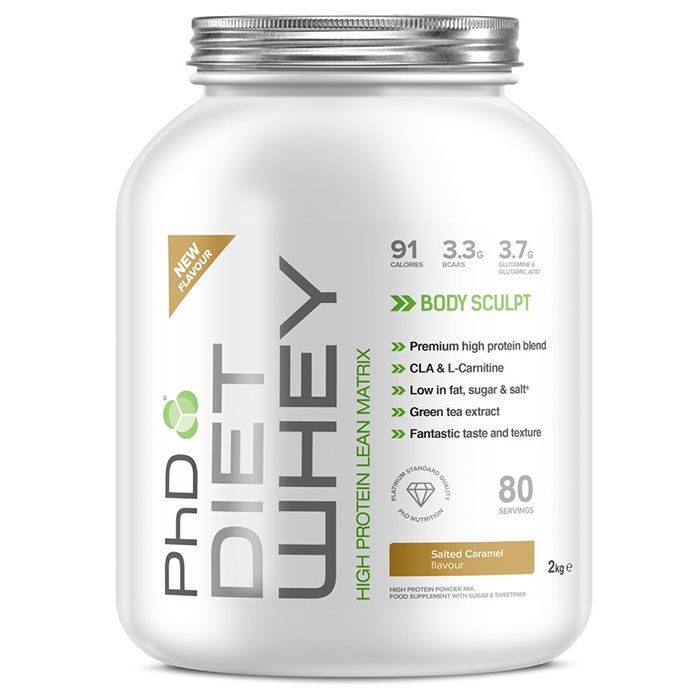 Low in fat and sugar, and with added fat burning products CLA, L-Carnitine and Green Tea Extract, Diet Whey is great for building lean muscle whilst losing fat. With only 91 calories per serving it is a good choice if on a calorie controlled diet.
Use 2-3 servings daily depending on diet. For optimum results take in the morning and after training.
For anyone looking to lose body fat, on a low calorie diet, or wanting to build lean muscle.
Ingredients
PHD Nutrition Diet Whey 1kg - Belgian Chocolate
Directions
Use 2-3 servings of Diet Whey daily to help ensure a lean and toned physique. Mix one scoop with 175ml of water or milk or two scoops with 350ml (we recommend milk for the taste). Shake for 10 seconds or until fully mixed.