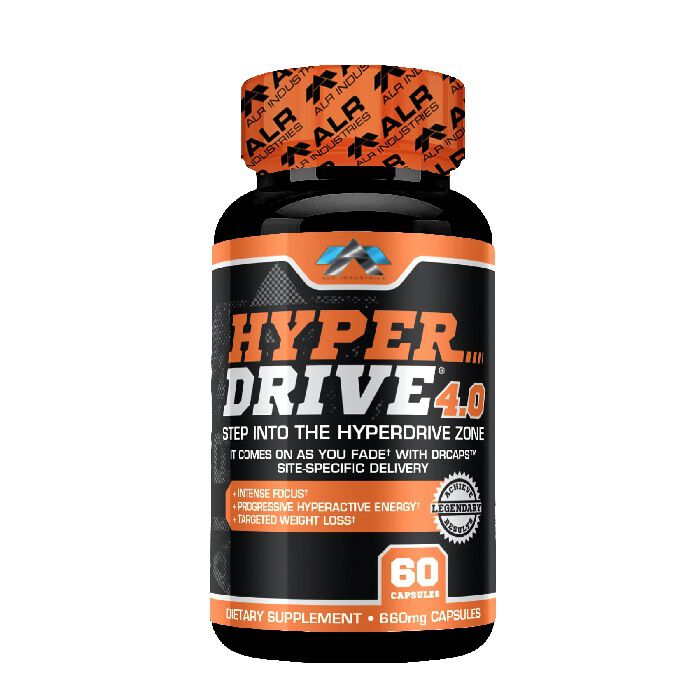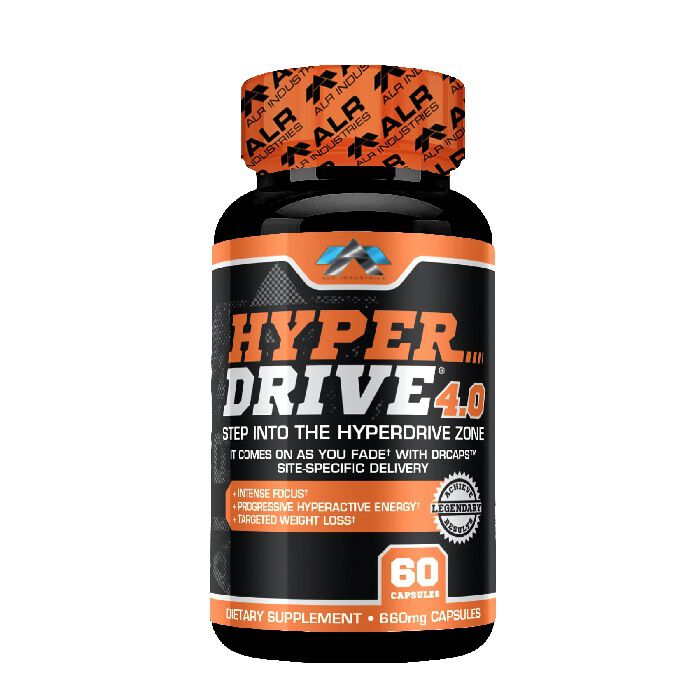 Hyperdrive 4.0 60 Capsules
Product Guide
Boosts Energy and Stamina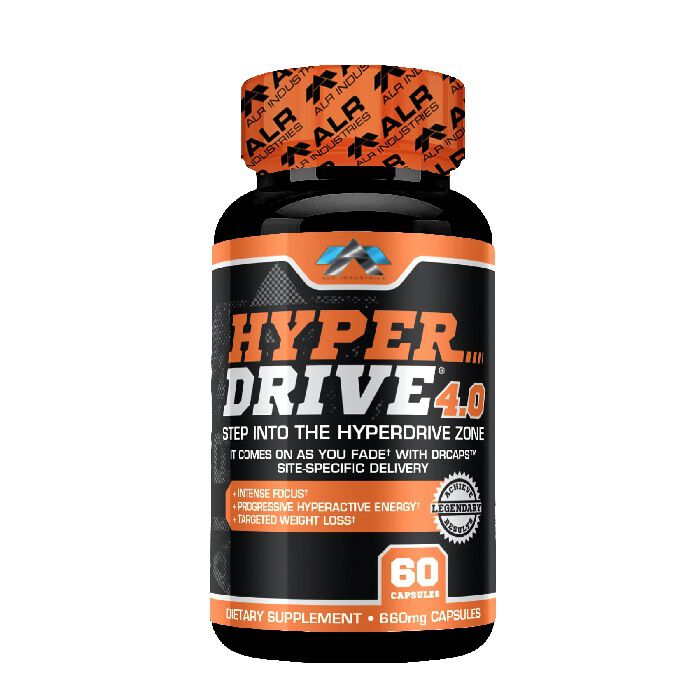 Hyperdrive 4.0 works so well because it contains a blend that's patent and pending that only ALRI offers Cocoamine Compound. Cocamine is a proprietary compound that offers all of the health benefits of chocolate, caffeine, amino acids, minerals, and antioxidants, without the bad stuff like sugars and fats. All this together makes it super easy for bodybuilders to get ready for a show and lose that extra fat, or for extreme athletes that want to form their shape.
It is not recommended to take this at night as it contains stimulants and may cause you to have a hard time falling asleep. It is best to take 1 capsule in the morning and based on your tolerance you may take a second one in the afternoon.
Time for something intense that gives you results and makes you work hard. Hyperdrive 4.0 is specifically designed for experts wanting aggressive weight loss from fat. This is for anyone looking for delayed progressive time-released energy & focus along with intense stubborn fat burning in places you don't want. Introducing ALRI Industries Hyperdrive 4.0 60 Caps.
Ingredients
ALRI Hyperdrive 4.0 60 Capsules
Directions
Take one (1) capsule in the AM to test your personal needs & tolerance for the 1st two (2) days, then take one (1) capsule in the AM & one (1) capsule in the afternoon if your personal needs & tolerance allows. Do not take after 5PM. Do not exceed more than two (2) capsules daily.