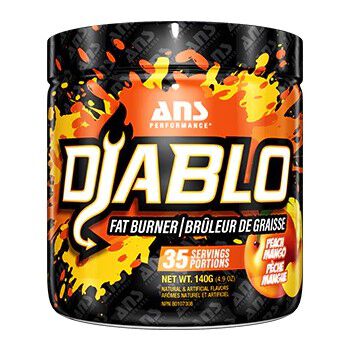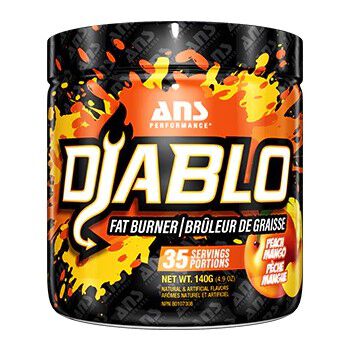 Diablo 35 Servings Peach Mango Fat Burners
Offer
Get 30% off on all clearance products!
Offer
Save 50% on shipping when you spend £150 (UK is FREE over £50).
Diablo 35 Servings Peach Mango
Product Guide
Synergy driven thermogenic
Lets you customise your dose to your own requirements
Enhances brown adipose tissue activated fat loss
Delivers fat loss through 6 different mechanisms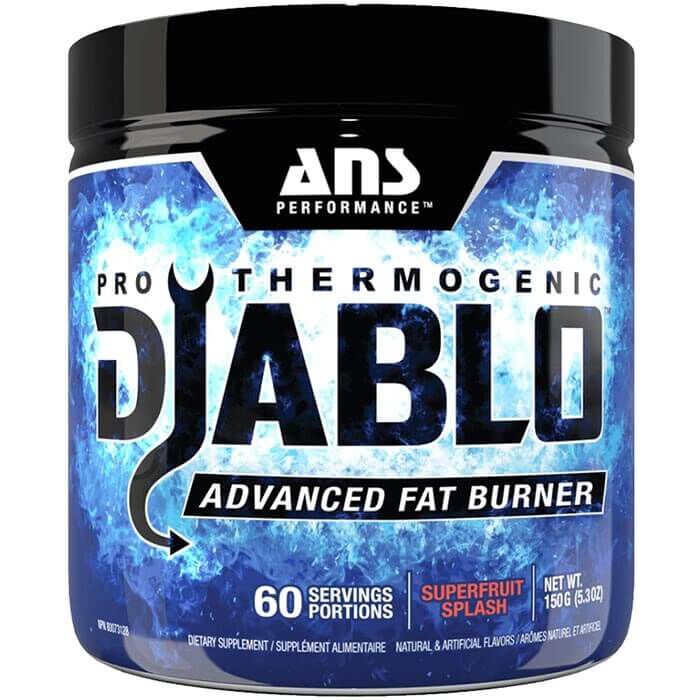 Diablo uses an innovative formula combining multiple stimulants to suppress appetite and increase energy expenditure while also adding a slew of ingredients that increase energy, supports your mood, improves fatty acid mobilisation and targets stubborn body fat.
Diablo is a high stimulant fat burner that should be used only when dieting and we suggest running it for cycles of 6-8 weeks max.
Diablo is suitable for advanced users who have experience with stimulants and are trying to attain exceptionally low levels of bodyfat.
Ingredients
ANS Performance Diablo 35 Servings Peach Mango
Directions
Shake container well before opening. Begin with 1 scoop mixed with 4-6 oz of water on an empty stomach 15-30 minutes before breakfast for the first 2 days to assess tolerance. An additional 1 scoop may be taken 5-6 hours later. Once the above steps have been taken, 1 additional scoop may be added to the morning serving (mix 2 scoops in 8 oz of water). Do not exceed the initial dose schedule.