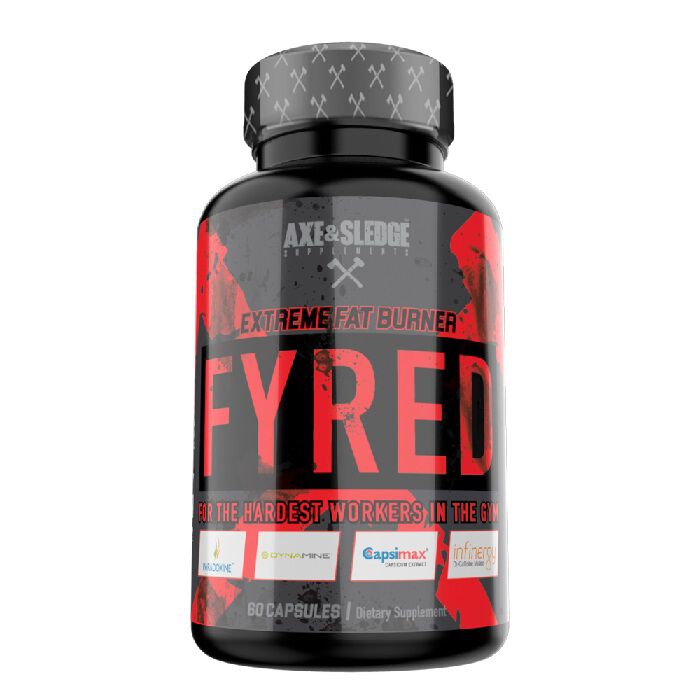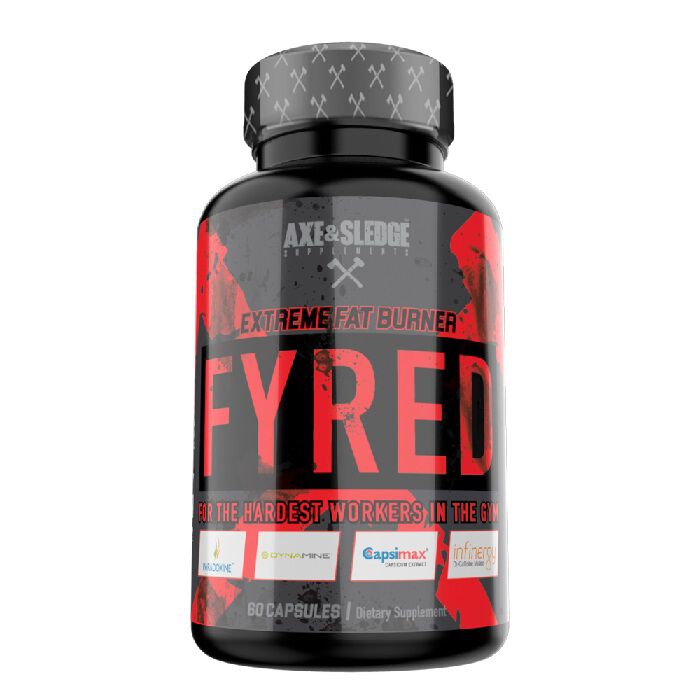 Fyred 60 Capsules Fat Burners
Offer
Save 50% on shipping when you spend £150 (UK is FREE over £50).
Fyred 60 Capsules
Product Guide
Decreased appetite and cravings
Contains patented ingredients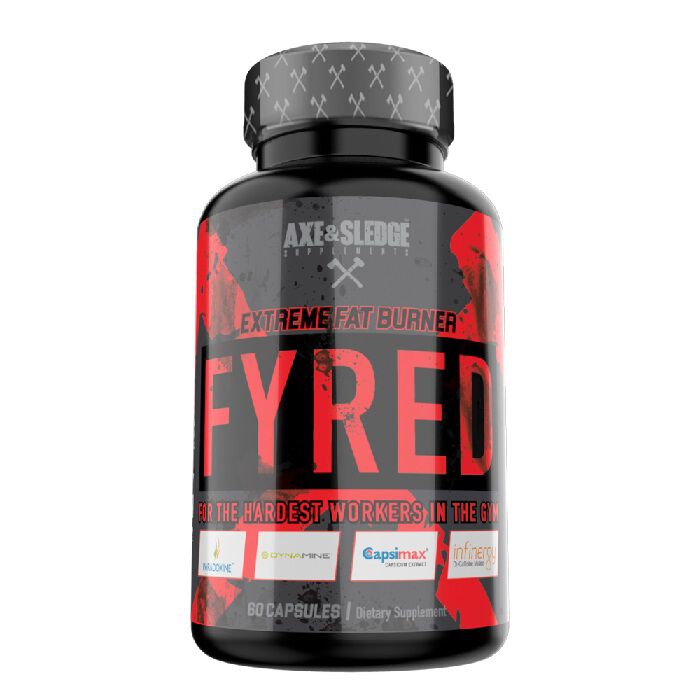 You can expect a number of benefits from Fyred. GBB is effective at increasing l-carnitine production; cayenne pepper extract can boost your metabolism; caffeine, dicaffeine malate, and Methylliberine can also increase fat burning and boost your metabolism. You should also see an increase in cognition and a banishment of fatigue.
Perfect to add in once you've hit a fat loss plateau and are starting to struggle with energy and motivation. Avoid taking late in the day due to stimulant content.
Fyred is an advanced thermogenic so best reserved for those who already have experience with using fat burning products.
Ingredients
Axe & Sledge Fyred 60 Capsules
Directions
TAKE 1 CAPSULE WITH 8-10 OUNCES OF WATER. ONCE YOU HAVE ASSESSED YOUR TOLERANCE, YOU CAN MOVE UP TO TAKING 1-2 CAPSULES PER DAY. DO NOT USE WITHIN 4 HOURS OF BED TIME. DO NOT TAKE MORE THAN 4 CAPSULES IN A 24 HOUR PERIOD.