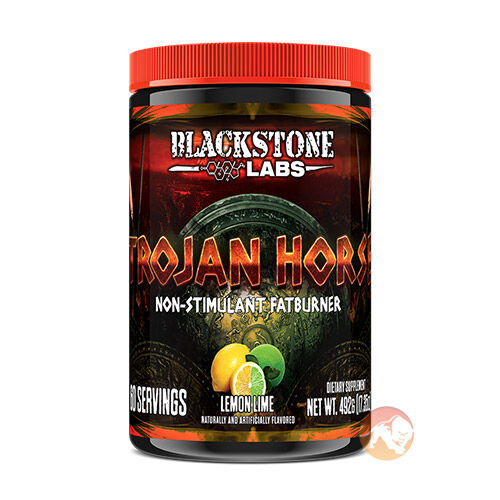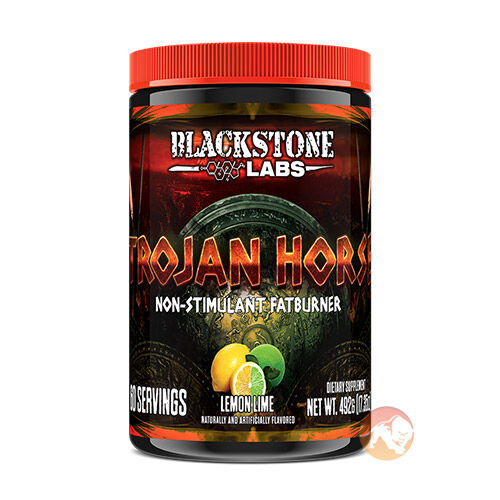 Trojan Horse 60 Servings Black Currant
Type
Fat Burner: Non Stimulant
Offer
Pick 2 FREE items at checkout for every £100 spent to a max of 6 items in total
Trojan Horse 60 Servings Black Currant
Product Guide
Round the clock fat loss action
Non-stimulant formula allows you to use this in the evening
Based on research proven ingredients like Garcinia Cambogia, Carnitine and Calcium Pyruvate
Chromium helps users improve carbohydrate management
For faster results, stack with a stimulant like Superstim or Cobra 6P Extreme
Can be used for extended periods of time safely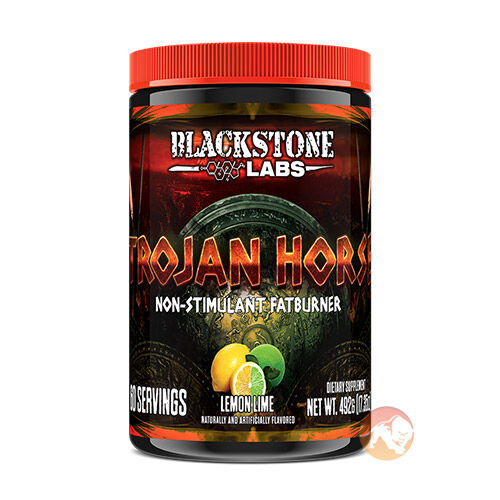 Trojan Horse is a good option for dieters wanting to drop body fat but not wanting to use stimulants. By using ingredients like L-Carnitine-L-Tartrate and Garcinia Cambogia, Trojan Horse makes use of research proven nutrients that while they may take a few weeks to really show results, can be used for a long period of time to get you lean and then keep you lean. For impatient types, stack Trojan Horse with a stimulant based fat burner like Superstim or Cobra 6P Extreme for much more rapid results.
Trojan Horse can be used over longer periods of time than most fat burners since it does not contain stimulants. You can use it morning, afternoon and evening as well unlike most fat burners. Finally, it can be used even when not dieting as ongoing use of this will help users limit fat gain even when bulking.
Trojan Horse will suit those wanting a fat burner without stimulants which still works over time to deliver appreciable improvements in body composition. Both men and women can use this, the ingredients have a perfect safety profile.
Ingredients
Blackstone Labs Trojan Horse 60 Servings Black Currant
Directions
As a dietary supplement: Mix (1) scoop of Trojan Horse in 8-10oz of water upon waking up. An additional scoop can be taken in the afternoon or before bed. Do not exceed (3) scoops daily. Clinically dosed.