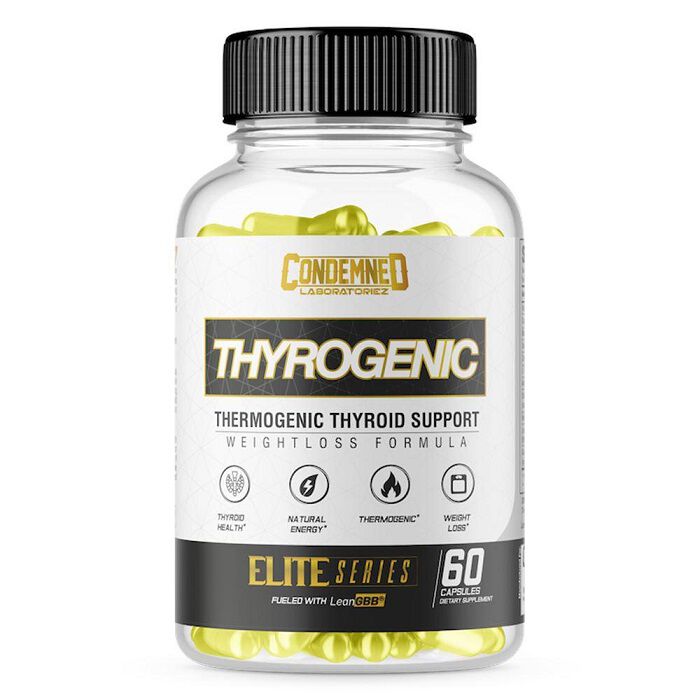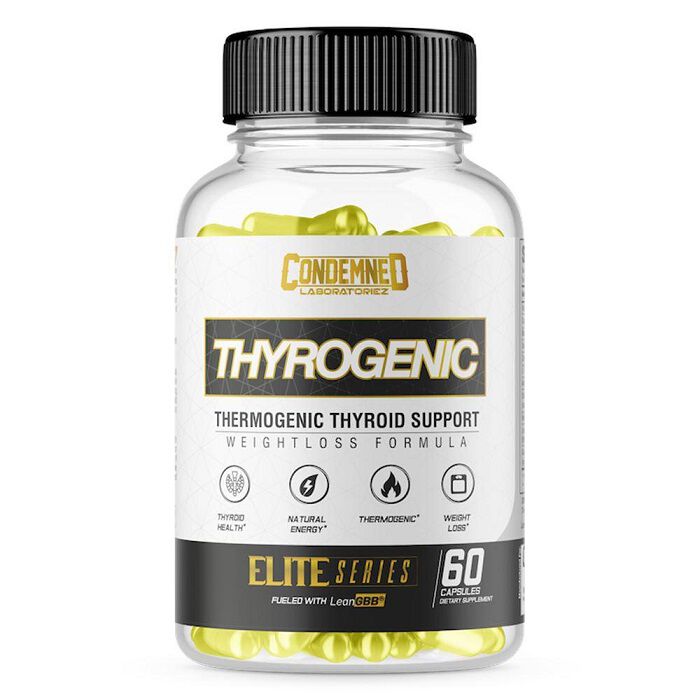 Thyrogenic 60 Capsules Fat Burners
Goal
Fat Loss: Thyroid Optimiser
Type
Fat Burner: Thermogenic
Offer
Pick 2 FREE items at checkout for every £100 spent to a max of 6 items in total
Offer
Pick 4 FREE items when you spend £200+
Offer
Pick 6 FREE items when you spend £300+
Thyrogenic 60 Capsules
Product Guide
Encourage your cells to work hard for you
Support your cognitive functions
Defence against severe fatigue
Have your fat burning away in no time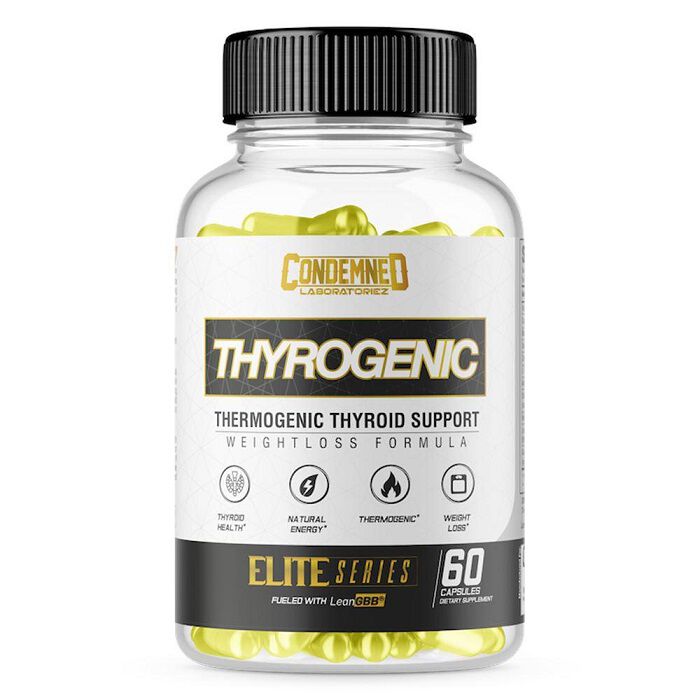 Your thyroid is an often forgotten, yet seriously important piece of your anatomy. You must assure that it functions efficiently to enhance your hard work to its maximum potential in regards to melting your fat away and to avoid your cognitive functions being compromised. It is stimulant-free, all-natural, and conveniently concealed in your gym bag.
Thyrogenic is recommended for consumption on training days. Roughly an hour before you get started, take a two-capsule serving with around 8-12 ounces of water. This will leave enough time for your body to move up a gear and get ready to enhance your hard work. Being stimulant-free, it is also suitable for nighttime consumption without the worry of keeping you up all night.
We'd recommend Thyrogenic is for any athletes who are keen to boost the power of their metabolism, and harness said power to shift unwanted fat. On top of that, it's ideal for athletes of older age, who wish to sustain their youthful energy levels.
Ingredients
Condemned Labz Thyrogenic 60 Capsules
Directions
On training days, take one serving (2 capsules) with 8-12 ounces of water, 1 hour prior to training.