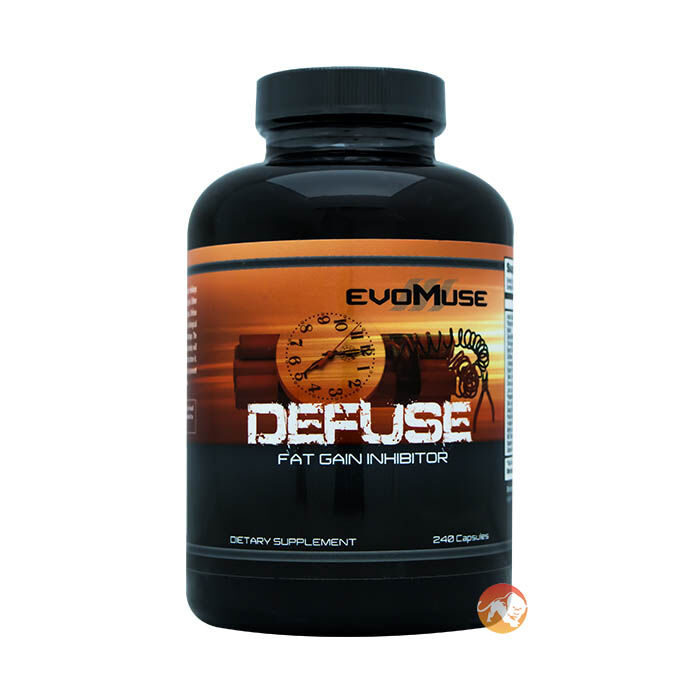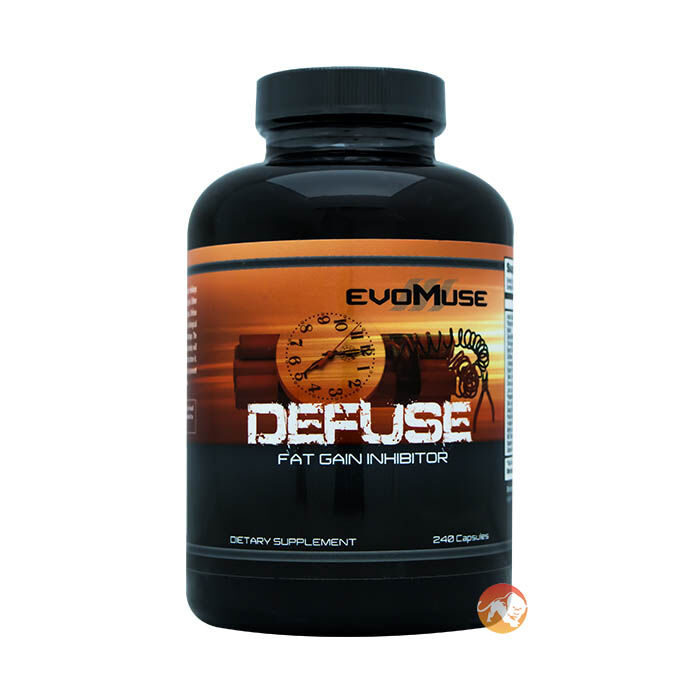 Defuse
Product Guide
Prevents fat gain when bulking
Can be used before big meals to prevent fat gain
Long term use of Defuse enables improved repartitioning
Ideal before a cheat meal
When dieting, Defuse can help you mobilise fat more readily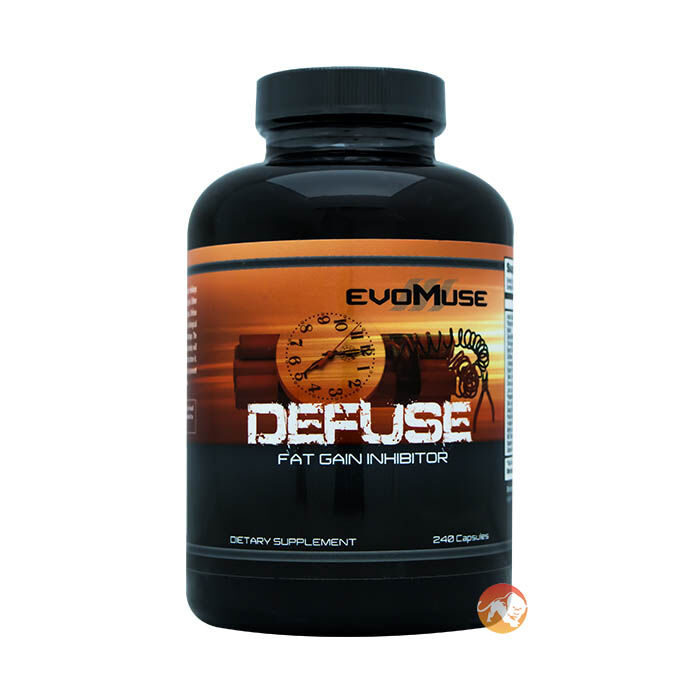 We can't always be completely strict on diet. Sometimes we are looking to increase muscle gain. Either way, the goal is to maintain physique and prevent fat gain. Defuse by EvoMuse was designed for just that purpose. There are multiple biological pathways that calories can travel through to cause fat storage. The more you are able to block those pathways, the more your body will change preference to burn that fat off as energy rather than store it. Using a comprehensive and dynamic formula, Defuse helps to prevent fat gain normally caused by short periods of extra calories.
Defuse should be used before large meals to help minimise fat gain, and taken when dieting to help your body process fat more effectively.
Defuse can potentially be of benefit to anyone dieting, but it is best suited to those on very strict diets such as bodybuilders. For healthy adults only.
Ingredients
Evomuse Defuse
Directions
As a dietary supplement, take 3 capsules 30 minutes prior to the largest meals of the day.