Eviscerate Hypernova
Product Guide
Creates localised delivery for increasing lipolysis
Potent ingredients target visceral fat
Easy use and apply spray in a pump bottle.
Contribute to a healthy diet to lose body fat
Create that lean mid-riff you have always wanted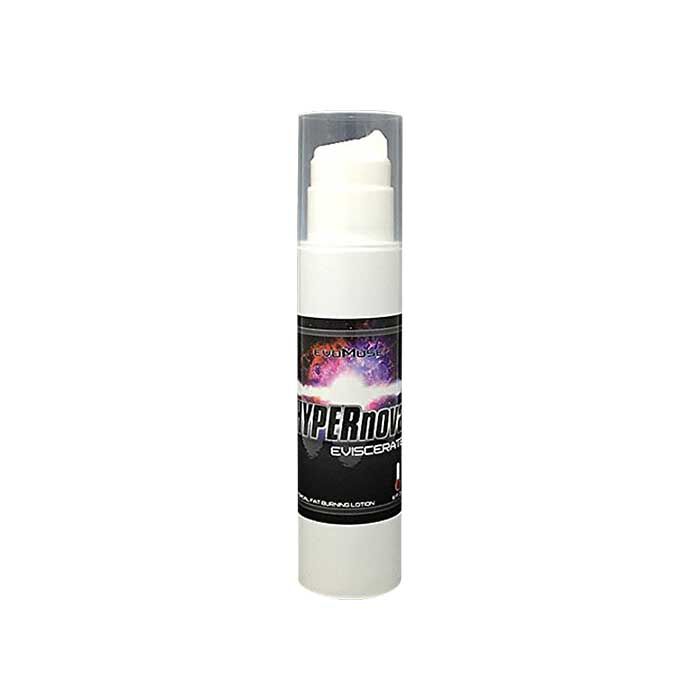 Stubborn fat is exactly what it says, it's stubborn and the body will fight and fight to keep it there. Hypernova is a new topical fat loss product that works by blocking the key enzymes and pathways that are involved in lipogenesis/adipogenesis. This means it can prevent the storage of fat, especially around the midsection where most individuals have the most stubborn fat. The aim of Hypernova is to burn the fat before it can get stored.
This product will support rapid weight loss and help you to get in the best shape of your life. If this is your goal, then we suggest using Hypernova by Evomuse. Showcase your physique in the gym or on the beach by reaching your desired bodyweight and low levels of body fat. Show off those hard earned gains.
HyperNova is ideal for individuals who are on the last leg of their cutting diet. This could either be losing weight for a competition, a photo shoot or just to look great in your swim wear. Hypernova targets stubborn areas of fat so if you have tried everything to lose that last bit of weight and nothing is working, then Hypernova could give you that edge to look lean and mean.