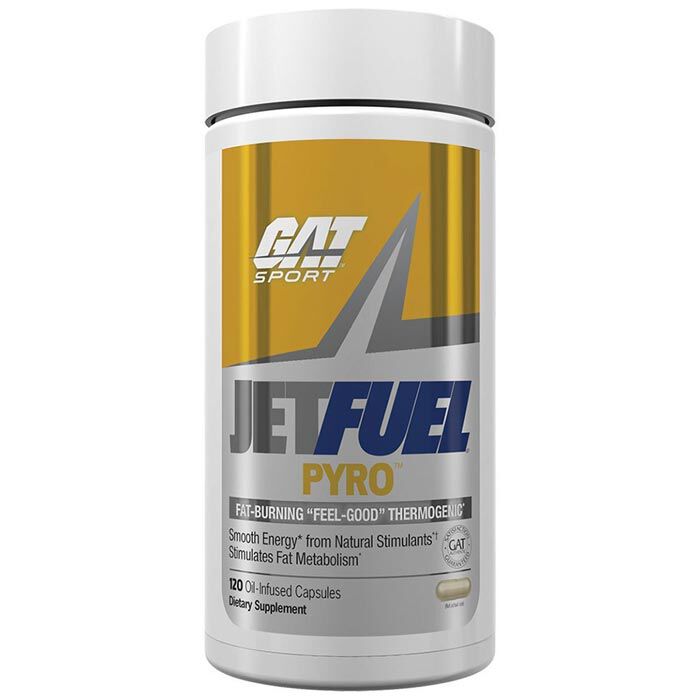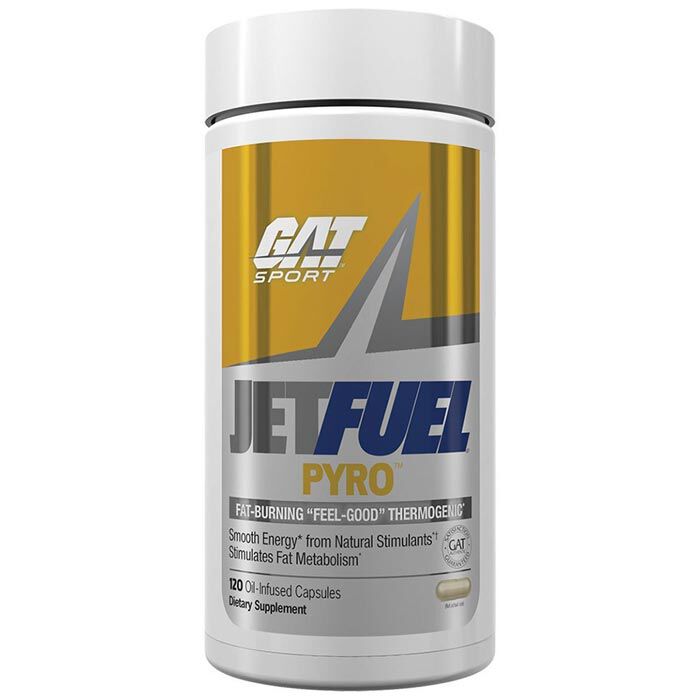 Jetfuel Pyro
Product Guide
Thermogenics to boost BMR
Contains caffeine and green coffee for energy metabolism
Natural adaptogens increase mood
Activates multiple mechanisms for supporting weight loss
Focus and motivational support when dieting
Stimulants to help curb hunger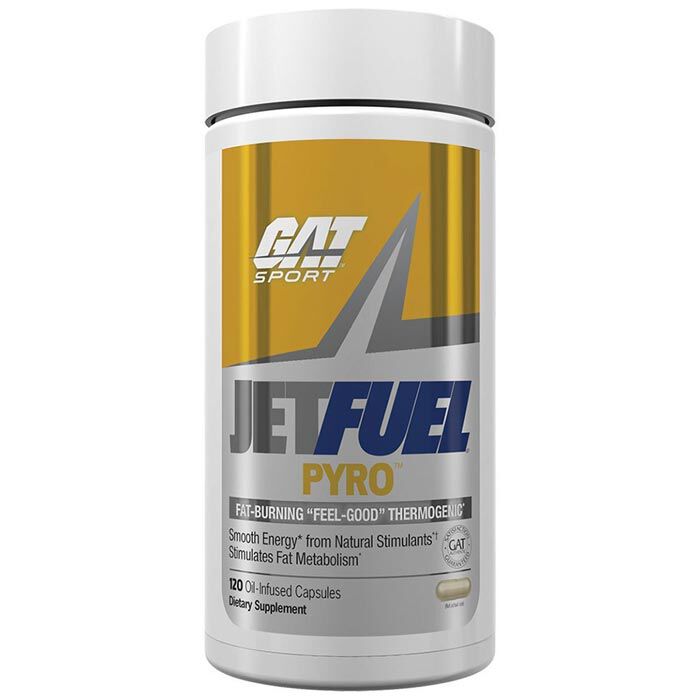 JetFuel Pyro is the perfect fat burner to be used by athletes, competitive bodybuilders, physique models or individuals needing to diet down and lose that last bit of stubborn body fat ready for a photoshoot, competition or holiday. JetFuel Pyro contains ingredients that can help you to push through your intense workouts and is one of the most potent fat burners on the market to improve performance and give you an accelerated route to being dry, lean and shredded to meet your goals.
Each serving of JetFuel Pyro has ingredients that act as anti-oxidants to help you repair from training at a cellular level. Taken throughout the day these JetFuel Pyro fat burners can help to keep you focused whilst controlling your appetite, giving you lots of energy and maximising thermogenesis to enhance your fat burning potential. The potency of this fat burner means that it can be used at the last phase of dieting to help shed that last little bit of stubborn body fat or to increase your energy
Healthy adults (both men and women) can use JetFuel Pyro as their fat burner of choice to help aid their weight loss journey. As always, any fat burner should be used alongside a healthy diet and exercise regime. In order to lose body fat, you must be in a calorie deficit and train with weights to increase muscle mass.