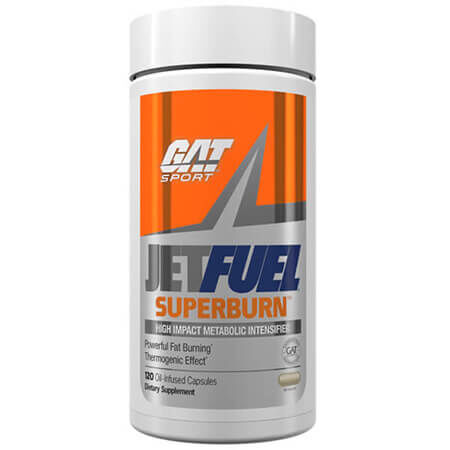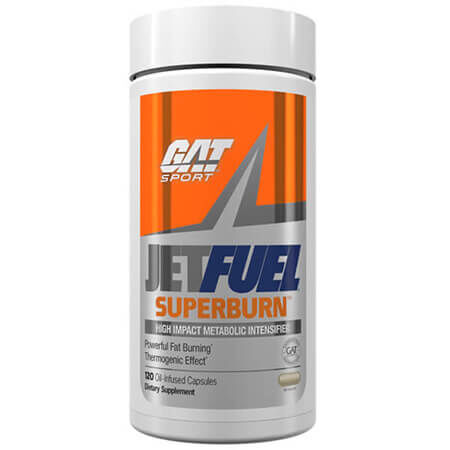 Jetfuel Superburn
Product Guide
Highly thermogenic fat burner
Contains caffeine anhydrous and bitter orange extract
Strong stimulant properties
Contains anti-oxidants to fight against excess oxidation
Enhanced focus from adaptogens to help curb cravings for carbs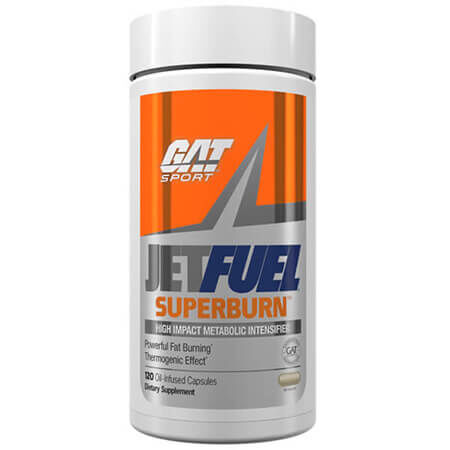 Superburn is a fat burning supplement that includes stimulants that suppress appetite and boost metabolic rate, alongside various ingredients like Camelia Sinensis and AdvantraZ which promote energy and fight against free radicals. It also contains ashwagandha to support mood and offset the chance of an energy crash as well as MCTs and Bioperine to enhance absorption.
Best results seen in conjunction with structured training and balanced nutrition protocols, aimed at reducing body fat. Take 3 capsules per day for best results, before meals and 30 minutes before training.
This product is an ideal supplement for both male and female athletes who want to introduce a powerful thermogenic fat burner into their supplement routine. This product is not recommended for people who are not used to consuming caffeine, due to the high stimulatory effect that can be experienced following consumption of Superburn.
Ingredients
GAT Jetfuel Superburn
Directions
Take 1 serving (3 capsules) 1-2 times per day. Take 1 serving first thing in the morning. Jetfuel Superburn can be taken with or without food depending on your stomach sensitivity. If you are sensitive to caffeine, do not take within 6 hours of bedtime.