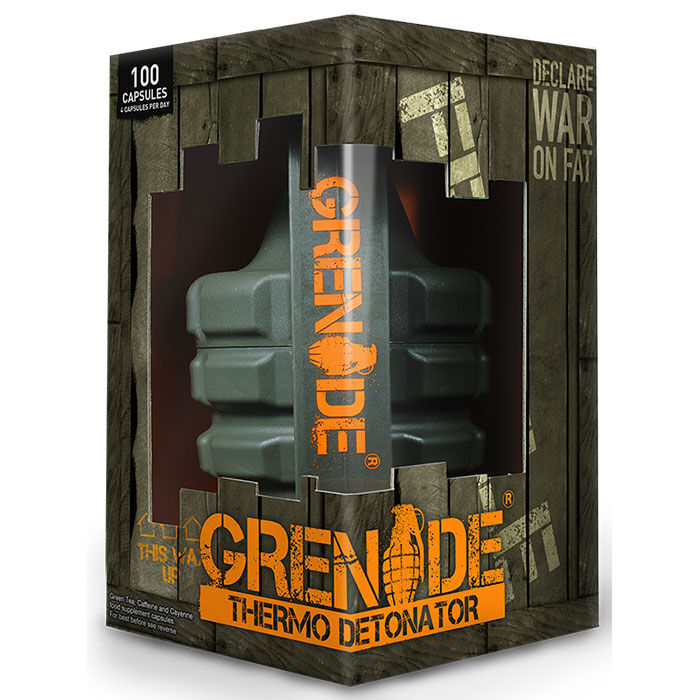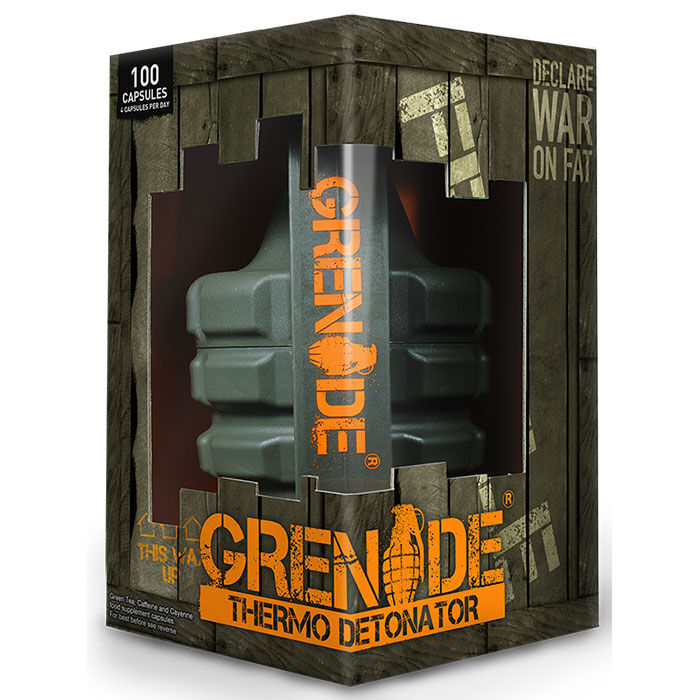 Grenade Thermo Detonator 100 Caps
Product Guide
UK's most popular hardcore Fat Burner
Natural Blend of Ingredients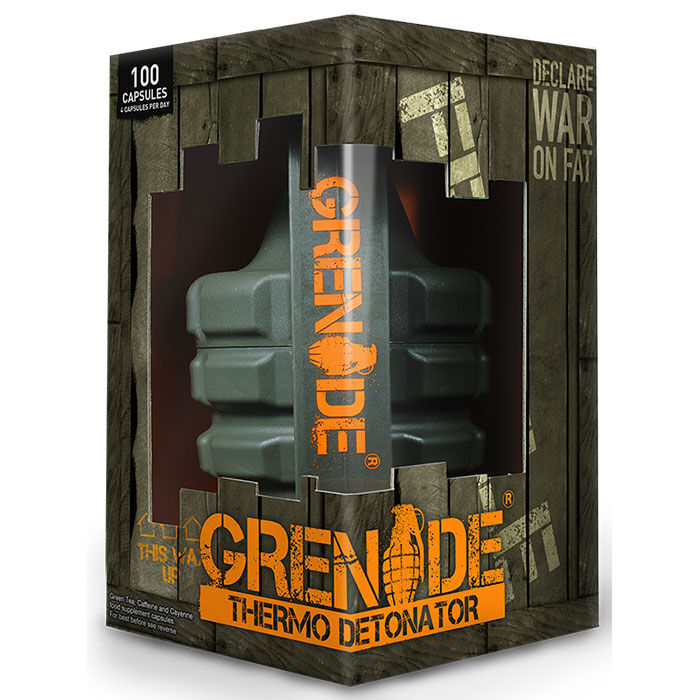 Having such a unique blend of ingredients, Thermo Detonator contains high levels of research proven ingredients such as Green Tea Extract that has shown to boost metabolism and aid in fat oxidation. Therefore fat is used as an energy source rather than being stored as body fat. Also with Caffeine which is a well-known stimulant than increases energy and improves focus.
Grenade's Thermo Detonator is recommended to be used as part of a weight loss training plan which includes well-planned training programme and a well-planned nutritional programme for best results.
Thermo Detonator is suitable for anyone who is looking for a fat burning boost.
Ingredients
Grenade Grenade Thermo Detonator 100 Caps
Directions
Take 2 capsules with water on an empty stomach upon waking. Take 2 capsules 30 minutes prior to lunch with water. To assess tolerance, consume 1 capsule twice per day for the first 7 days. For an explosive workout, take 2 capsules prior to training. Drink at leat 8 glasses of water per day. DO NOT EXCEED 4 CAPSULES PER DAY.