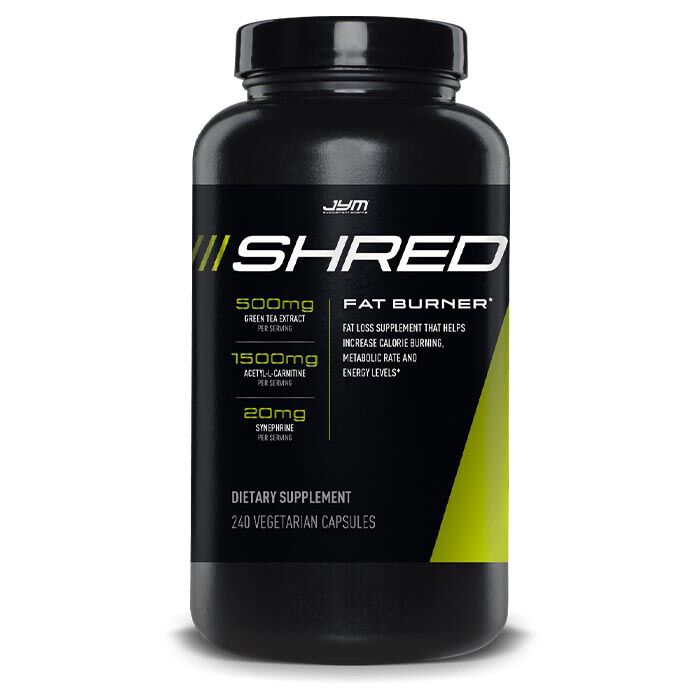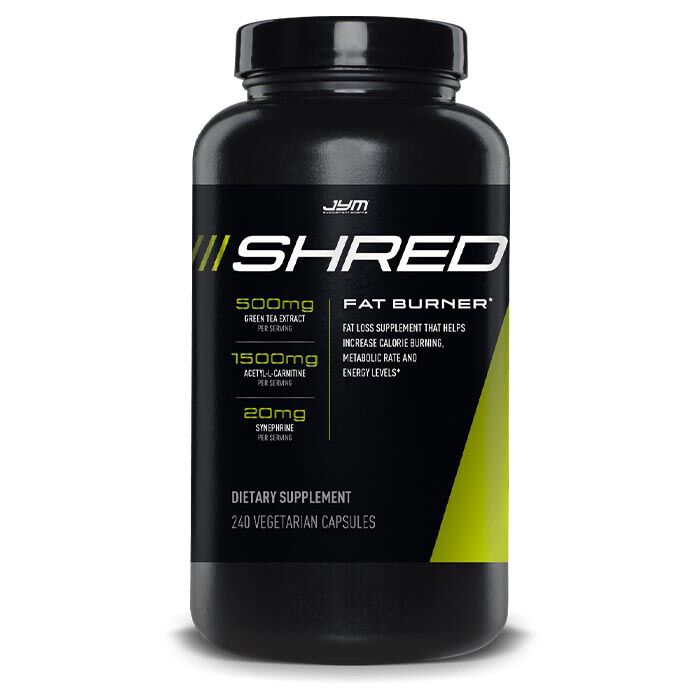 Offer
Save 50% on shipping when you spend £150 (UK is FREE over £50).
Shred JYM
Product Guide
Natural fat burner with six ingredients working in synergy
Reduces body-fat by increasing your metabolic rate
Ingredients to provide a mental edge when dieting
Research driven ingredients based on cutting edge research and clinically dosed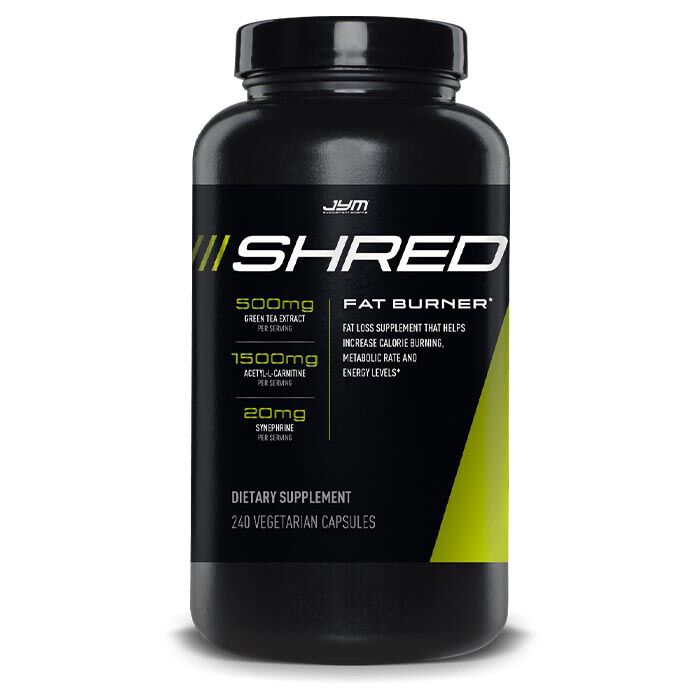 Shred JYM provides six key ingredients to take your fat loss efforts to the next level. Rather than being a propriety blend providing a mix of under-dosed ingredients, each ingredient is adequately dosed in comparison to the dosages used in clinical studies. It works through mobilising your fat stores, increasing your energy expenditure, decreasing your energy intake and contains ingredients for psychological support to keep you on track with your diet.
This product is suitable for those looking to accelerate their fat loss efforts beyond normal capabilities. Shred JYM can be taken on an empty stomach or with a meal in the morning. Some individuals may not be able to tolerate certain ingredients on an empty stomach, so may be advised to take it with a meal. Due to the high caffeine content, it is advised not to take this product within six hours of bedtime. It is also recommended to cycle this product, so ensuring a break of 1-2 weeks is taken after each 4-8 week cycle to allow you to receive maximise the benefits of the product.
Shred JYM is ideal for individuals looking to enhance their efforts of weight loss naturally. This product can be used by both males and females. It can be used by those looking for a supplement to support weight loss. It may also be of significance to those who may need to make a certain weight or reduce their weight for their sport/discipline in a short space of time.