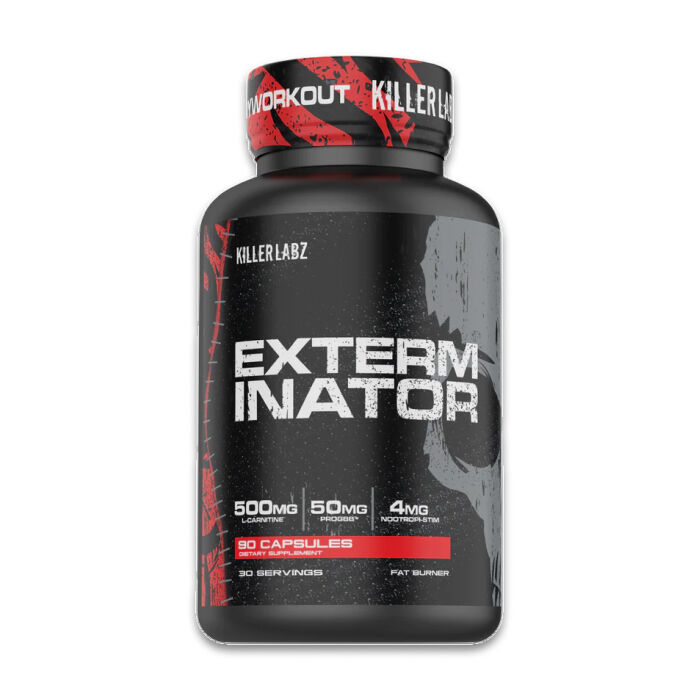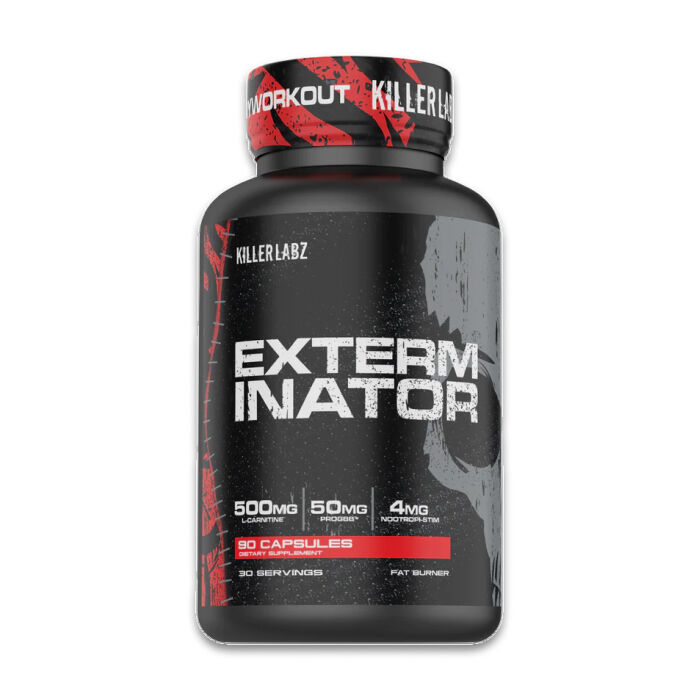 Exterminator Fat Burner 90 Capsules Fat Burners
Offer
Save 50% on shipping when you spend £150 (UK is FREE over £50).
Exterminator Fat Burner 90 Capsules
Product Guide
Increases energy and metabolism
Enhances fat burning by stimulating lipolysis
Improves focus and motivation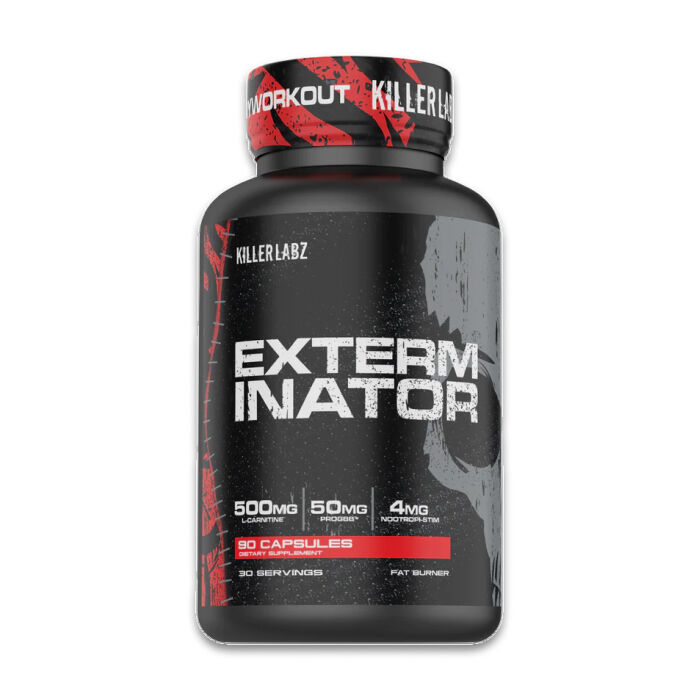 Killer Labz Exterminator is the latest version of the most powerful burner in the USA. It helps you expend more energy, burn more fat and maintains mood while minimising appetite.
Being such a powerful fat burner, we would add this in for the final couple of weeks of your diet only when energy is very low and only stubborn body fat remains.
For users who can tolerate high levels of stimulants and might have already used other fat burners in the past.
Ingredients
Killer Labz Exterminator Fat Burner 90 Capsules
Directions
Take 1 capsule in the morning on an empty stomach.