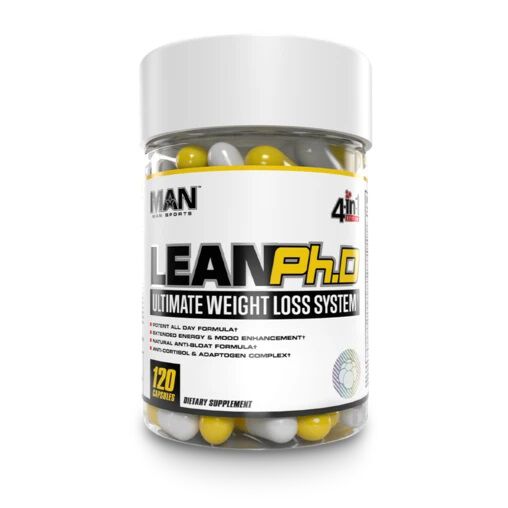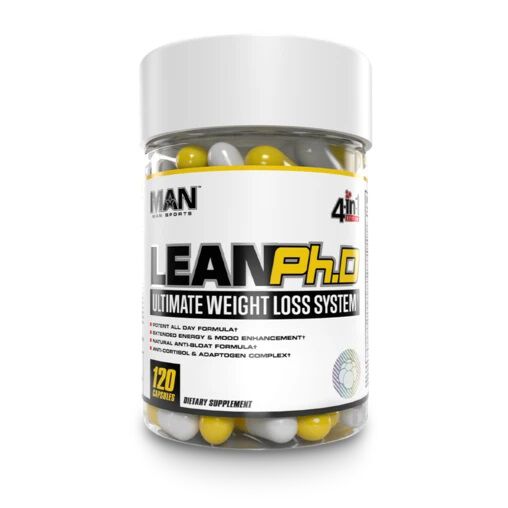 Lean PhD 120 Capsules Fat Burners
Offer
Buy 1 Get 1 Half Price on MAN Sports!
Offer
Pick 2 FREE items at checkout for every £100 spent to a max of 6 items in total
Offer
Pick 4 FREE items when you spend £200+
Offer
Pick 6 FREE items when you spend £300+
Lean PhD 120 Capsules
Product Guide
Increases and sustains energy levels through the day
Frees up fat stores to be used as energy
Helps suppress appetite and prevent cravings
Maximises fat loss through thermogenesis
Improves focus and clarity
Made in micro batches for more accurate dosing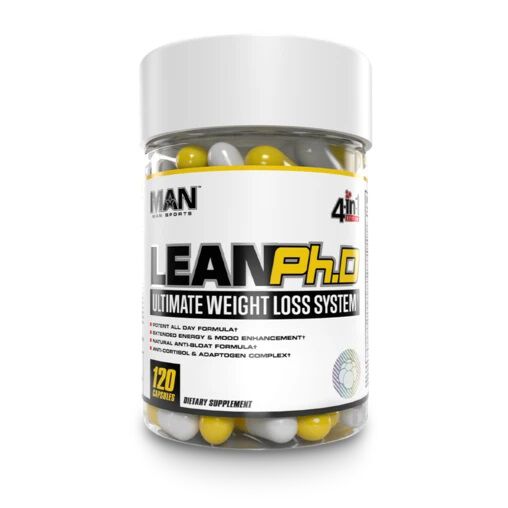 If you've ever dieted you'll know it can be quite difficult to maintain focus on other things in day to day life because of cravings and lack of energy. Lean Phd from MAN Sports is highly effective at suppressing appetite and controlling cravings to help prevent you slipping up and giving in to those sugary foods. It helps to free up fat stores for your body to use as energy and also contains stimulants to give you that extra boost through the day. By elevating your mood and improving focus it makes concentration and normal daily tasks much easier to get through.
The best time to use Lean PhD is when you want to shift that stubborn body fat, but diet and exercise alone aren't cutting it.
Both male and female users can benefit from this clean energy weight management formula.
Ingredients
Man Sports Lean PhD 120 Capsules
Directions
As a dietary supplement take 1 serving (4 capsules) in the morning. Recommended to take 20 minutes prior to your first meal of the day. Do not take this product within 6 hours of bedtime.