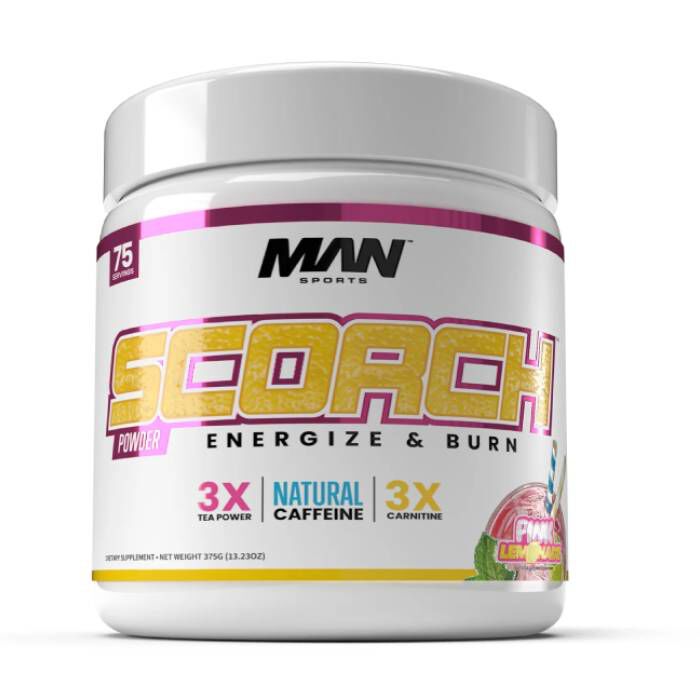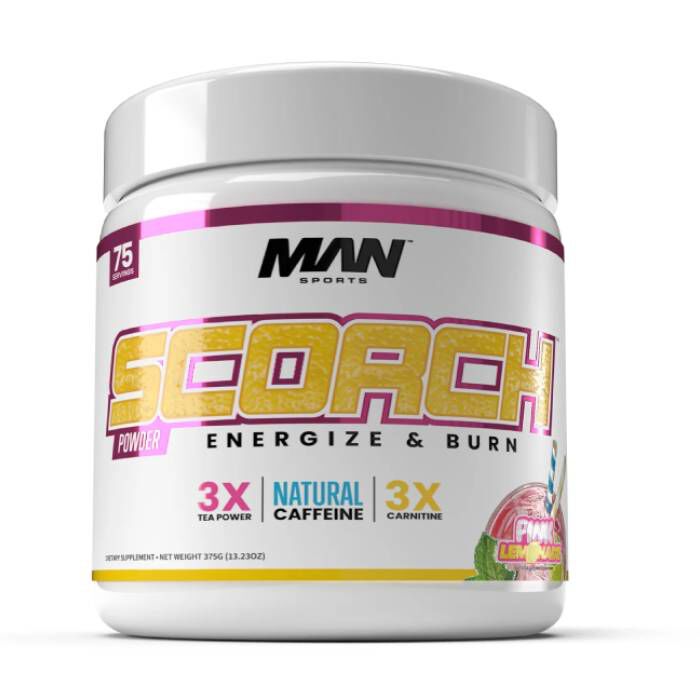 Scorch Powder 75 Servings Grape Bubblegum Fat Burners
Offer
Pick 2 FREE items at checkout for every £100 spent to a max of 6 items in total
Offer
Pick 4 FREE items when you spend £200+
Offer
Pick 6 FREE items when you spend £300+
Scorch Powder 75 Servings Grape Bubblegum
Product Guide
x 3 Tea Power with Green Tea, Black Tea and White Tea Extracts
Organic Green Coffee Beans yielding 147mg of Caffeine
3 Forms of Carnitine; L-Carnitine Tartrate, L-Carnitine Fumarate and Acetyl-L-Carnitine
Boosts energy levels for dieters
Makes it easy to stick to a diet and makes your diet much more effective
Helps preserve muscle which would otherwise be lost when dieting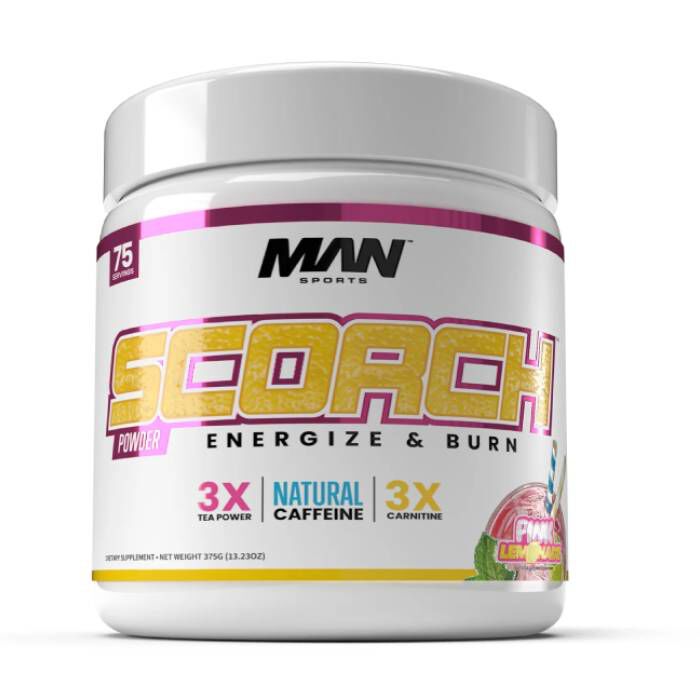 MAN Sports Scorch is a fat burning formula which will assist you in reaching your target weight when used in conjunction with a calorie deficit diet and a progressive training plan.
Scorch should be used during cutting periods when one is looking to drop body fat to reach a certain weight and improve their physical appearance.
MAN Sports Scorch can be used both by men and women whom are looking to lose body fat.
Ingredients
Man Sports Scorch Powder 75 Servings Grape Bubblegum
Directions
As a dietary supplement, take one to two scoops with cold water first thing in the morning on an empty stomach. On training days, take another one to two scoops with cold water as a pre-workout in the afternoon no later than 5pm. Avoid eating other foods or drinking a protein shake within 20 minutes after consuming Scorch! FOR BEST RESULTS, USE FOR A MINIMUM OF EIGHT CONSECUTIVE WEEKS FOLLOWED BY A SUBSEQUENT 4 WEEK BREAK. DO NOT EXCEED MORE THAN 4 SCOOPS A DAY.