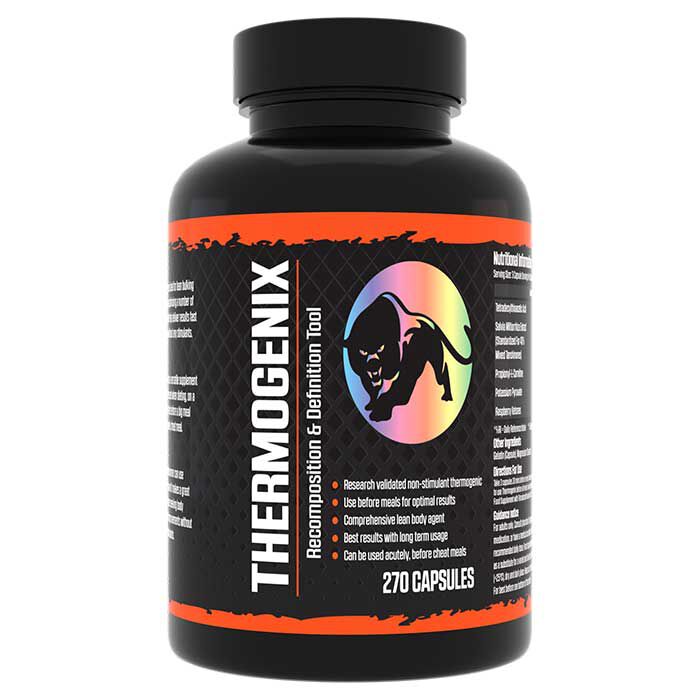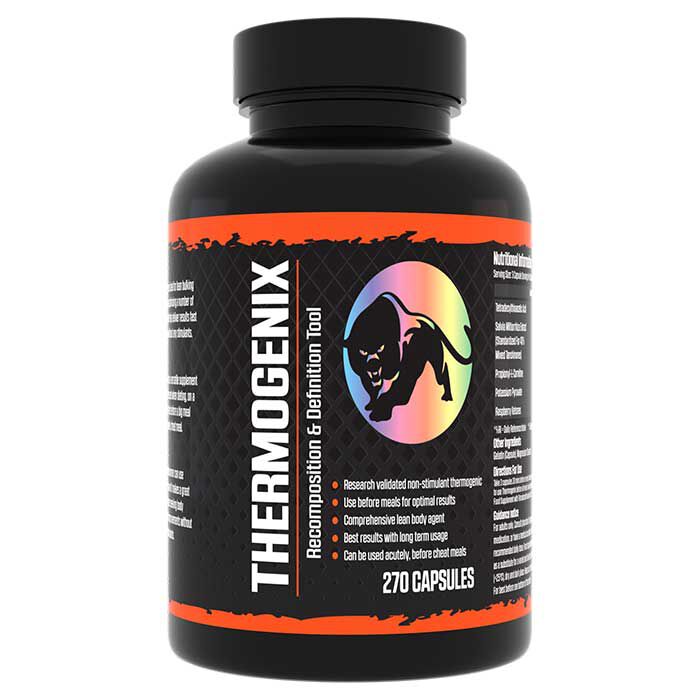 Thermogenix 270 Capsules Fat Burners
Type
Non-Stimulant Fat Burners
Offer
Buy 2 Get 1 FREE! Add 3 units to your cart and pay for only 2. Mix and Match!
Offer
Save 50% on shipping when you spend £150 (UK is FREE over £50).
Thermogenix 270 Capsules
Product Guide
Research validated non-stimulant thermogenic
Use before meals for optimal results
Comprehensive lean body agent
Best results with long term usage
Can be used acutely, before cheat meals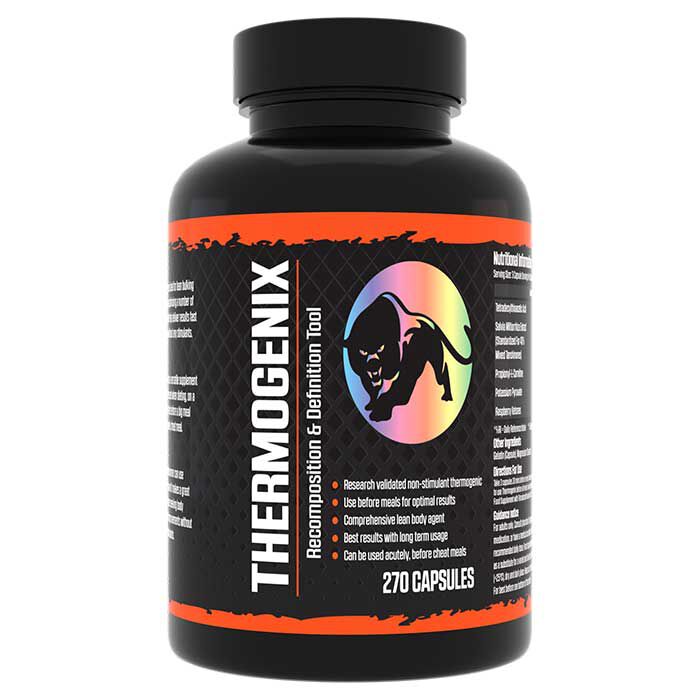 Thermogenix is ideal for lean bulk or dieting by optimising a number of pathways that help deliver results fast and does do without any stimulants.
Thermogenix is a versatile supplement which can be used when dieting, on a lean bulk, or else before a big meal such as a weekly cheat meal.
Both men and women can use Thermogenix and it makes a great match for those seeking body composition improvements without the use of stimulants.
Ingredients
Predator Nutrition Thermogenix 270 Capsules
Directions
Take 3 capsules 30 mins before a meal, twice a day. Individuals may wish to use Thermogenix before all meals in which case we suggest 2 capsules before a meal.