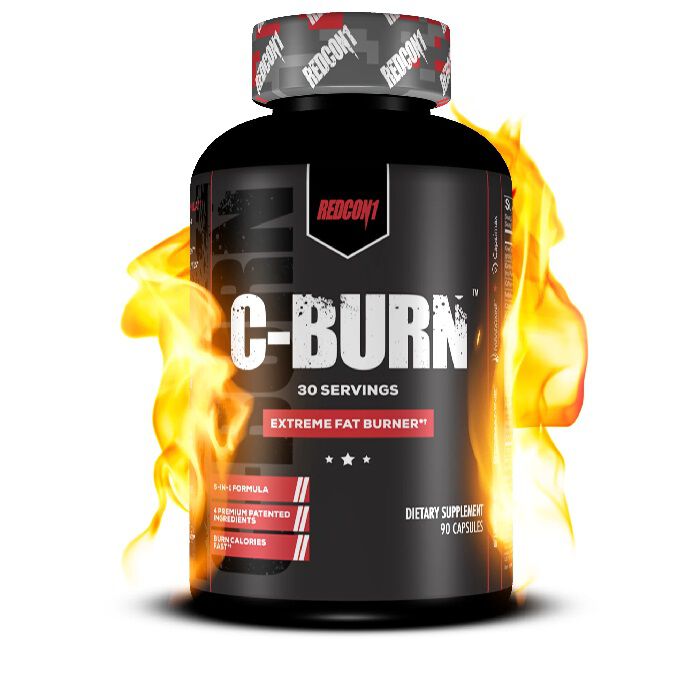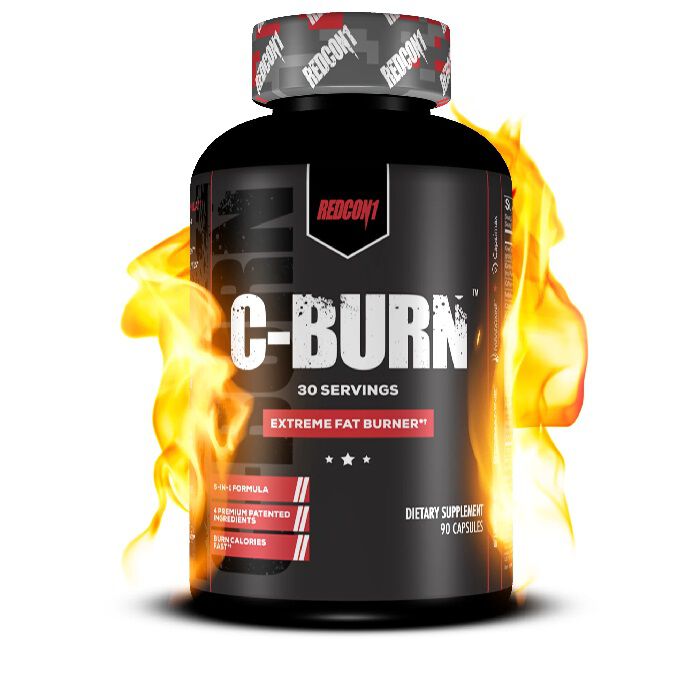 C-Burn
Product Guide
Teacrine Improves Mental Clarity and Mood
Dynamine Enhances Onset & Duration of Energy and Focus
Suppress Appetite While Dieting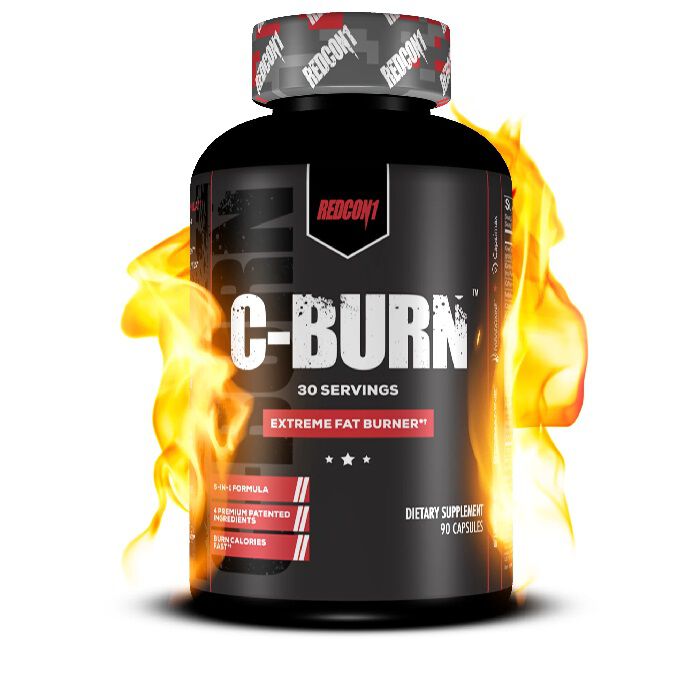 C-BURN utilizes 4 clinically studied ingredients to help sculpt and transform your physique with a powerful 5-phase approach: PHASE 1: Activate Body Heat & Intense Energy PHASE 2: Regulate Healthy Blood Sugar Levels PHASE 3: Reduce Water Retention PHASE 4: Boost Metabolism PHASE 5: Suppress Appetite.
Redcon1 recommend that you take your daily serving upon waking on an empty stomach.
If you are following a fat loss diet, and looking for a supplement to support you through the most challenging parts, like low energy, hunger and struggling to get heart rate up, this is the supplement for you!
Ingredients
REDCON1 C-Burn
Directions
Take (3) capsules 1x per day.