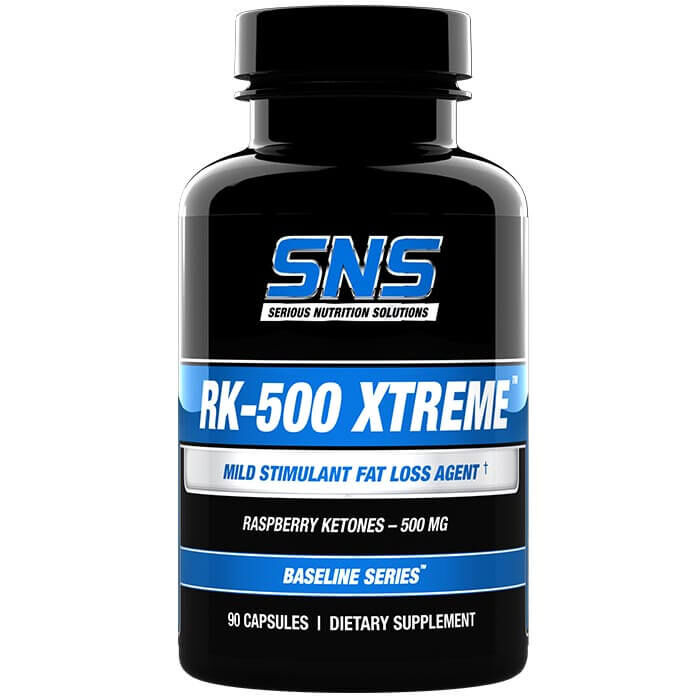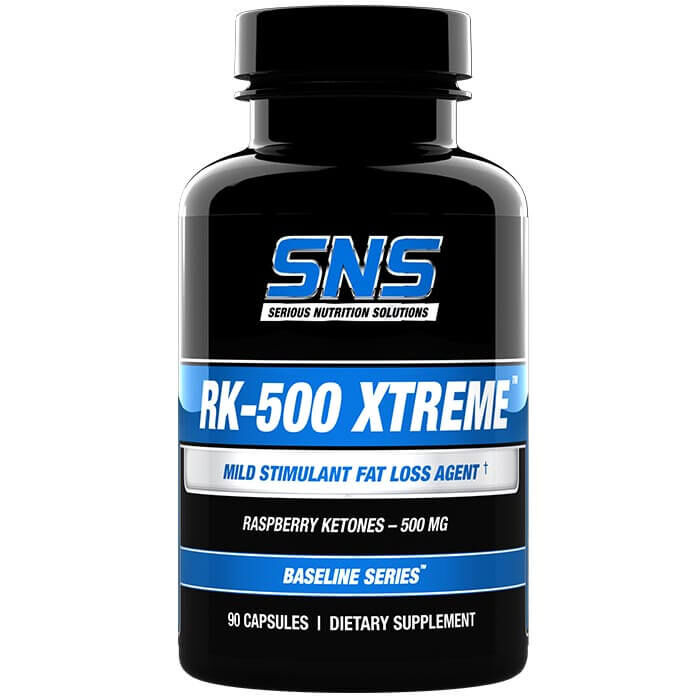 RK-500 Xtreme 90 Caps Fat Burners
Offer
£100 to £600 orders get extra £105-£700 in free gifts. More spend = better free gifts.
RK-500 Xtreme 90 Caps
Product Guide
Helps break down white fat cells
Enhances focus and attentiveness
Can help suppress appetite and cravings
Prevents further fat storage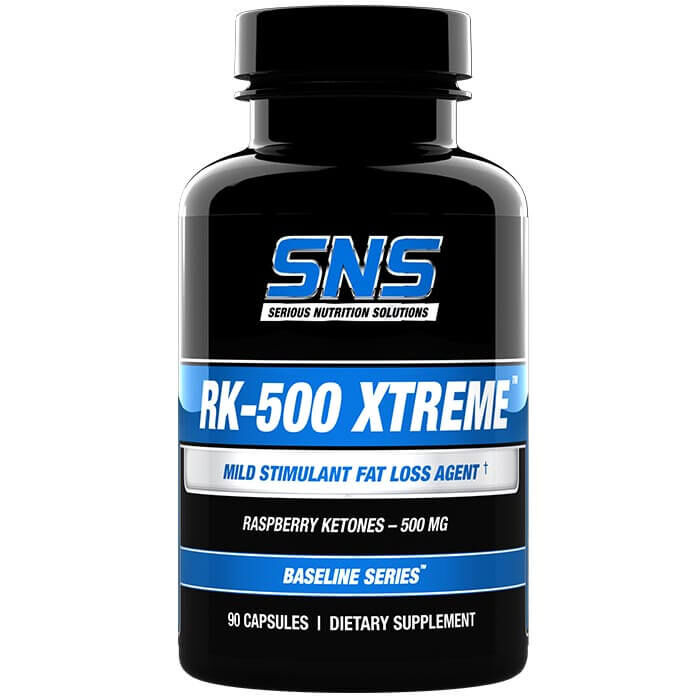 Raspberry ketones are a great supplement to use while dieting due to its thermogenic properties. By preventing further fat storage and freeing up current fat stores to be used as energy, it makes it much easier to lose body fat and maintain muscle mass. They also help enhance mood and suppress appetite, two beneficial side effects for those on a reduced calorie diet.
RK-500 Xtreme should be used when on a calorie deficit with the aim of losing body fat. As they are non-stimulant based they can be used any time of the day.
Healthy adults looking to maximise fat loss and improve mood while dieting while wishing to avoid the use of stimulants when dieting.
Ingredients
Serious Nutrition Solutions RK-500 Xtreme 90 Caps
Directions
As a dietary supplement, take 1 capsule 1 to 3 times daily, 30 minutes prior to meals.