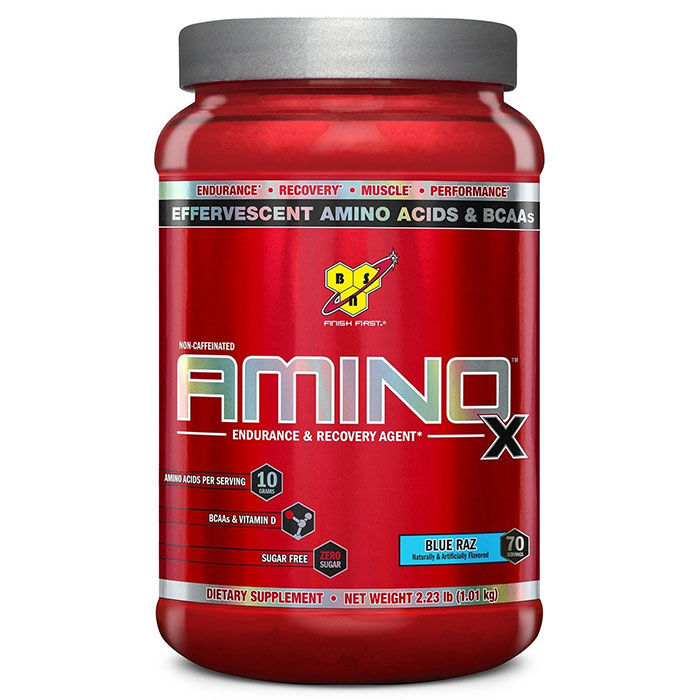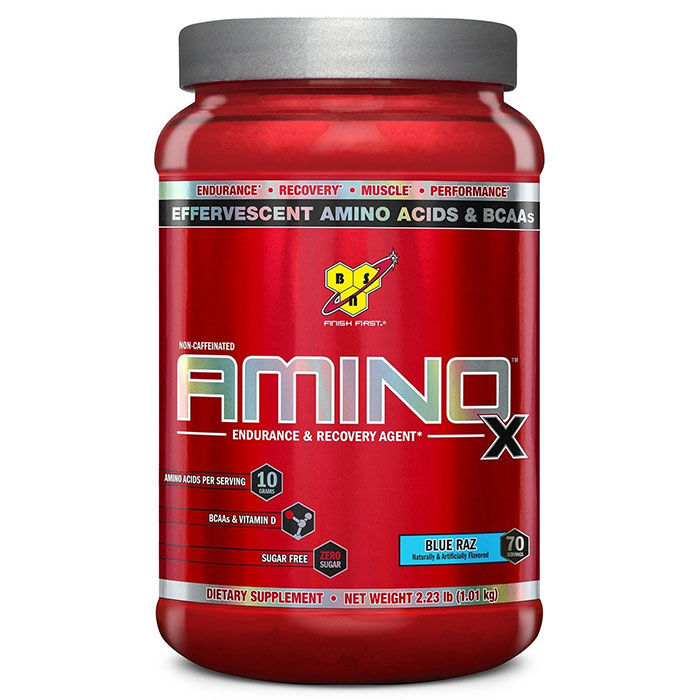 Amino X 70 Servings Blue Raspberry
Offer
Pick 2 FREE items at checkout for every £100 spent to a max of 6 items in total
Offer
Pick 4 FREE items when you spend £200+
Offer
Pick 6 FREE items when you spend £300+
Amino X 70 Servings Blue Raspberry
Product Guide
BCAA's to promote muscle growth and repair
Reduce soreness and train more frequently
Citrulline delivers enhanced pumps and greater endurance
Improves aerobic as well as anaerobic performance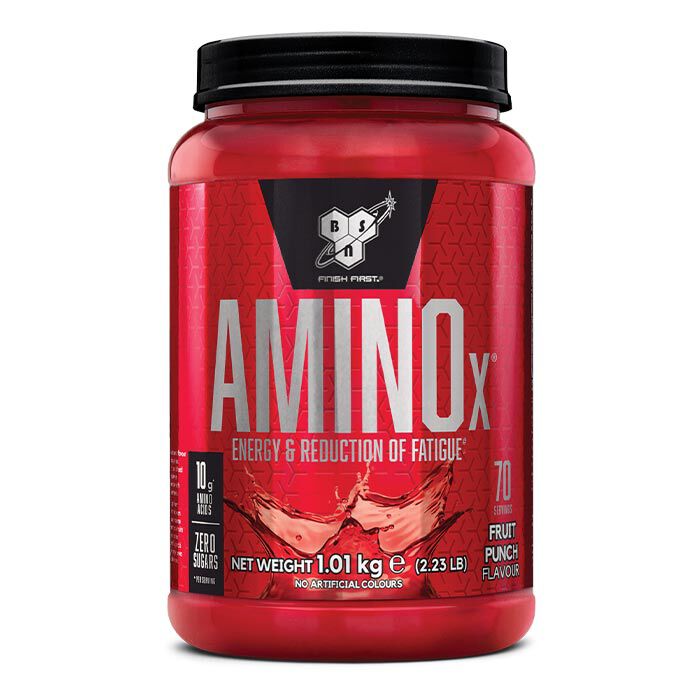 Amino X™ is BSN's cutting-edge amino acid supplement that delivers crucial branched chain and essential amino acids. you'll also benefit from Vitamin B6, which supports energy yielding metabolism and helps to reduce tiredness and fatigue. It's effervescent, mixes easily, and contains no sugars or caffeine.
Amino X can be used during your workout as well as during the post-workout period. As a product rich in BCAA's it can also substitute for a protein shake if required, keeping your muscles fed without the extra calories.
For any man or women wanting to improve their recovery after training or to extend their endurance while training.
Ingredients
BSN Amino X 70 Servings Blue Raspberry
Directions
As a dietary supplement, mix 1 scoop with 6 oz. of cold water or any beverage of your choice before, during or after your workout. Warnings: Due to settling, a natural occurence with powders, variations in the powder height level may vary from bottle to bottle. Additionally, powder density may be affected as a result of the settling which may cause slight variations in the scoop serving size.