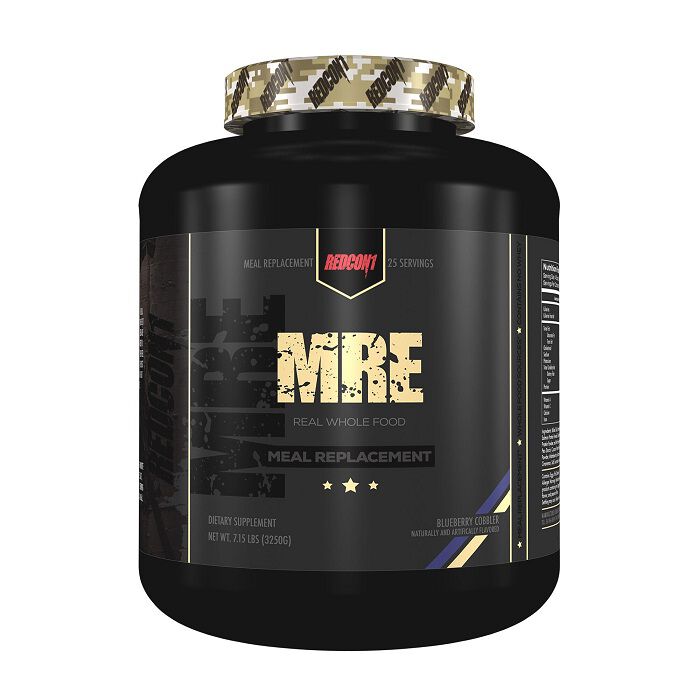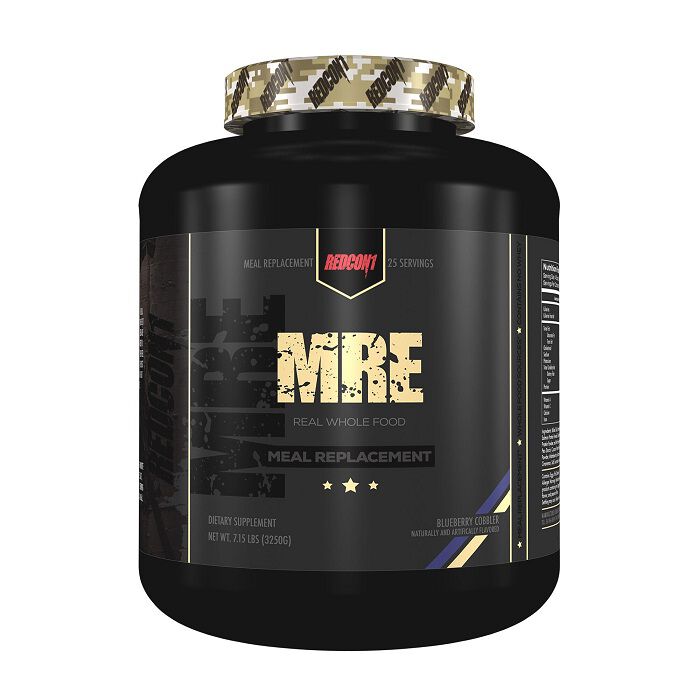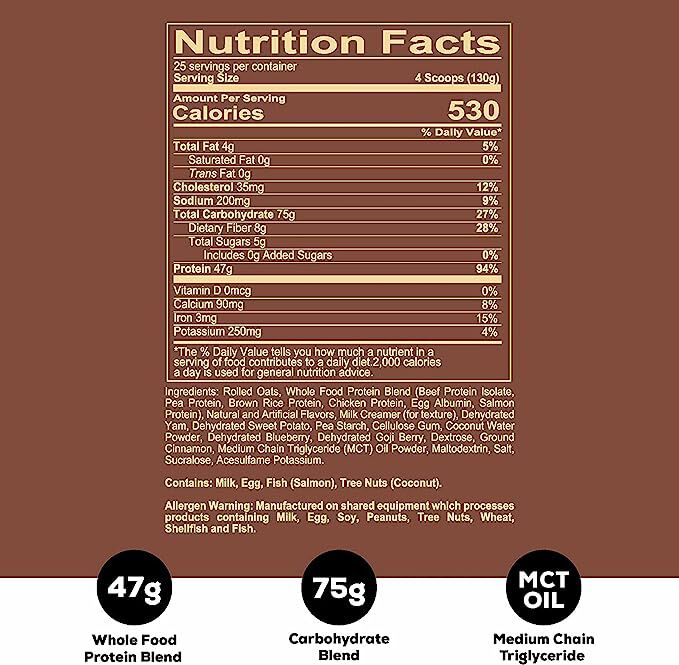 MRE Meal Replacement Protein 3243g Blueberry Cobbler
Product Guide
Uses high quality animal-based proteins
Tasty American-style flavours
Wholefood based ingredients list
High in carbs and protein to support recovery and performance
Low fat for easy digestion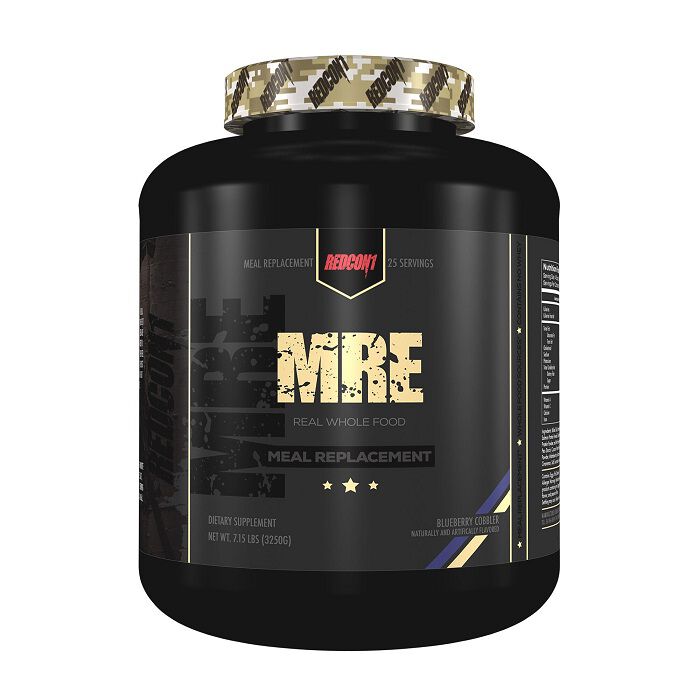 The most important fuel you can give your body is real food, especially whole foods. MRE combines the convenience of a shake, with ingredients you'd find in a healthy, cooked meal (more of them, in fact!) for a well balanced and micronutrient dense meal. Ingredients include salmon, beef and sweet potato which are much more costly per serving!
MRE can be used as a calorie dense recovery shake or in replacement of a meal when short on time or struggling with low appetite.
Anyone can benefit from MRE. Get all the benefits of a wholefood meal from an easy shake!
Ingredients
REDCON1 MRE Meal Replacement Protein 3243g Blueberry Cobbler
Directions
For added dietary protein or a meal replacement, mix (1) serving of MRE with 14-16 ounces of water or your favourite beverage, shake well and consume.