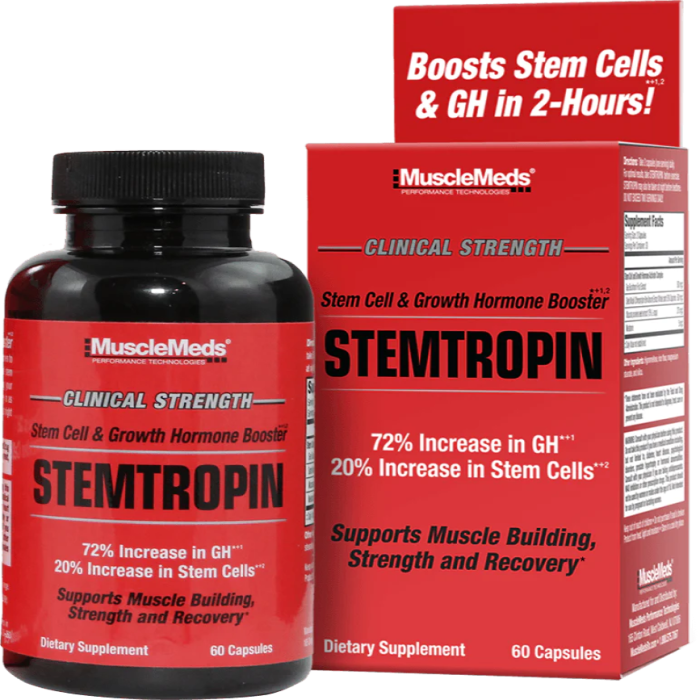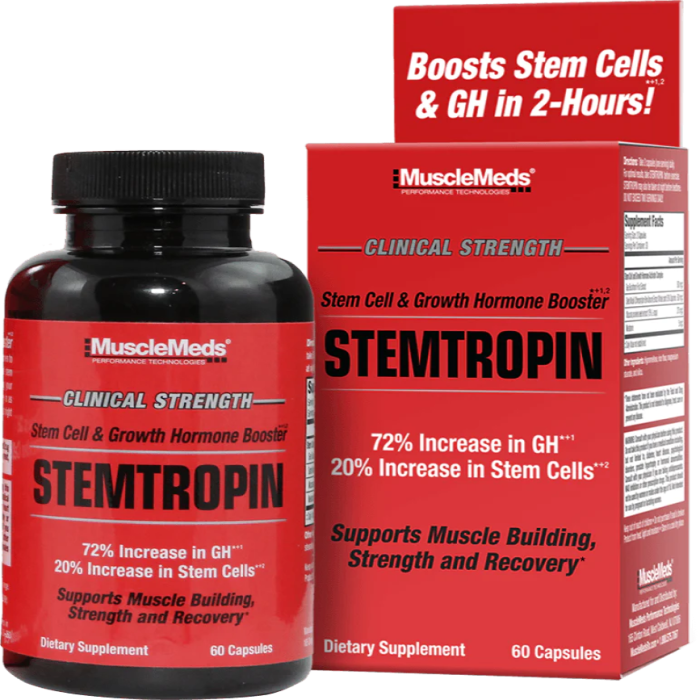 Stemtropin 60 Capsules Muscle Building Supplements
Offer
Pick 2 FREE items at checkout for every £100 spent to a max of 6 items in total
Stemtropin 60 Capsules
Product Guide
Accelerates muscle growth & recovery
Enhances natural growth hormone production
Increases protein synthesis for optimal gains
Prevents muscle breakdown during intense training
Boosts strength, endurance & power
Trusted brand for superior quality & results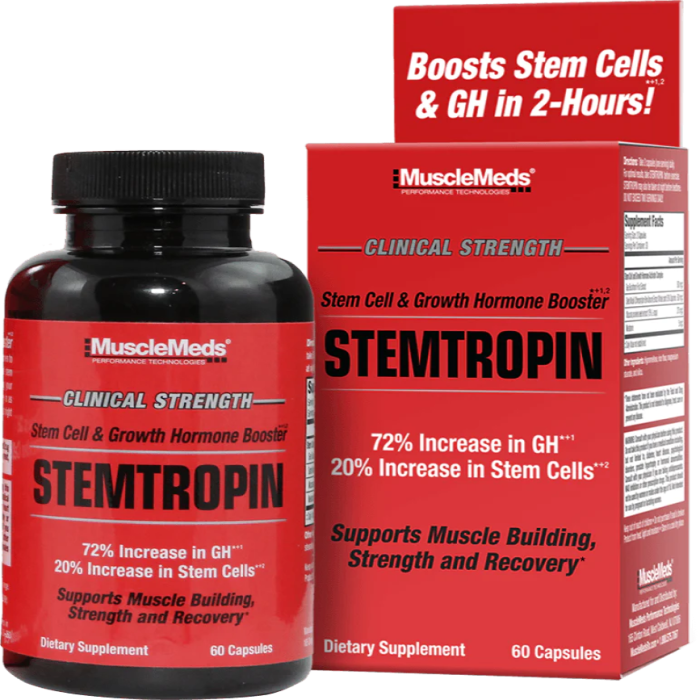 Use MuscleMeds StemTropin to unlock your body's full potential. StemTropin is a must-have for any serious fitness enthusiast, it promotes natural growth hormone production, accelerates muscle growth, enhances recovery, and boosts protein synthesis. It also helps prevent muscle breakdown during intense training and improves overall strength, endurance, and power.
For optimal results, incorporate MuscleMeds StemTropin into your training program during periods of intense training or when aiming to push your limits. By utilising StemTropin during these key phases, you can capitalise on its ability to stimulate natural growth hormone production and amplify the benefits of your training programme.
StemTropin is specifically formulated for individuals who are committed to their fitness goals and are determined to achieve optimal results. This product is best suited to dedicated athletes, bodybuilders, and fitness enthusiasts who want to accelerate muscle growth, enhance recovery, and improve their overall performance. Whether you're looking to gain size, increase strength, or boost endurance, StemTropin is the perfect choice to take your fitness journey to new heights.
Ingredients
Musclemeds Stemtropin 60 Capsules
Directions
Take two capsules (one serving) daily. For optimal results, take before exercise. It may also be taken at night before bedtime.