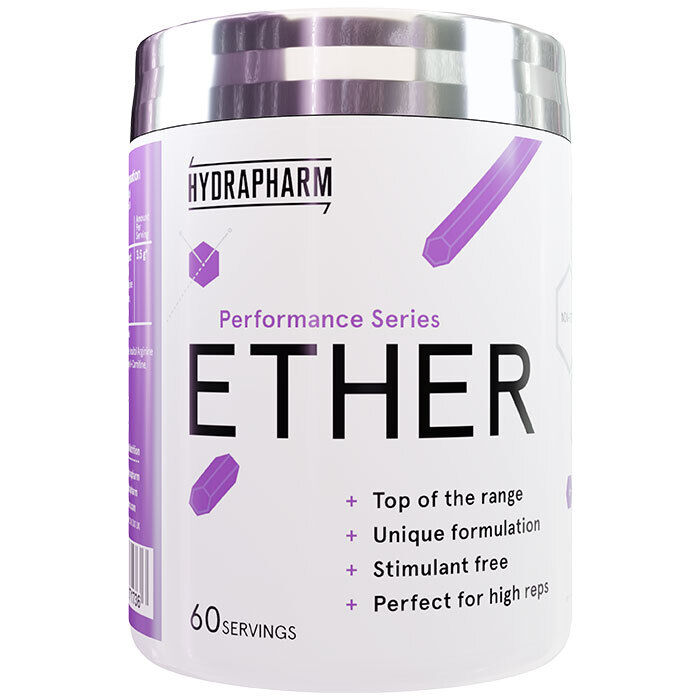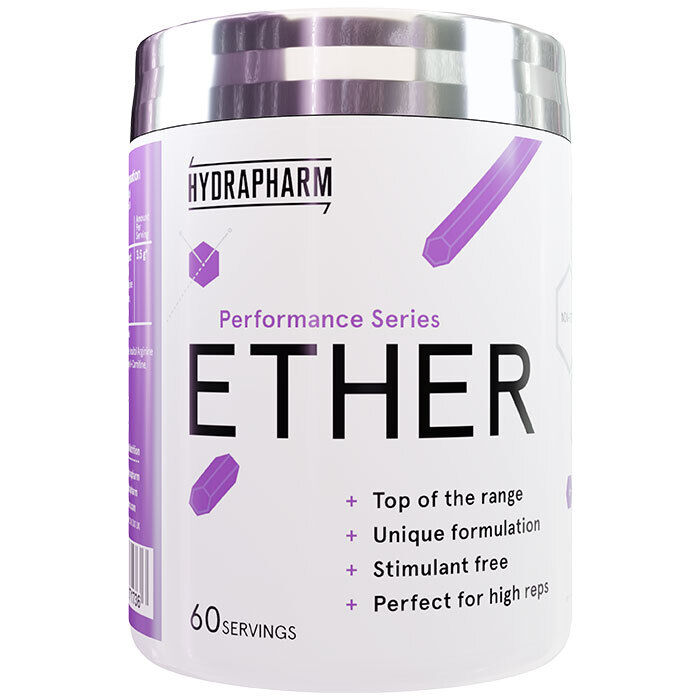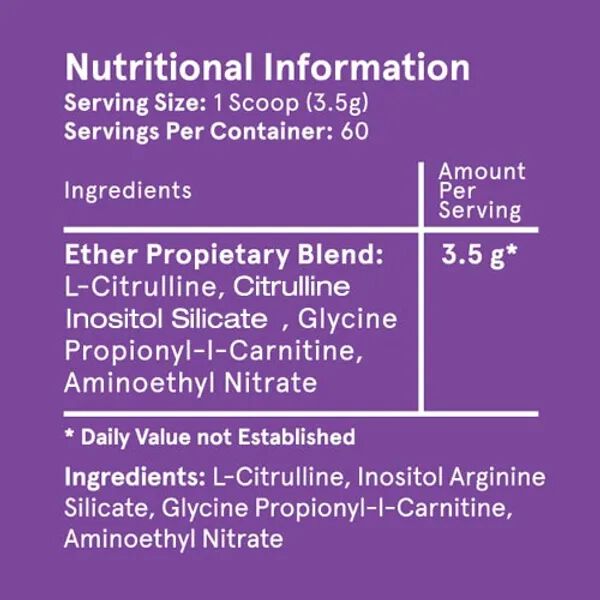 Ether 60 Servings Unflavoured Nitric Oxide Supplements
Goal
Muscle Pump/Vascularity
Offer
Pick 2 FREE items at checkout for every £100 spent to a max of 6 items in total
Ether 60 Servings Unflavoured
Product Guide
Top of the range pump and endurance booster
Unique formulation exclusive to Hydrapharm
Contains WORLD FIRST ingredient AEN
Rock solid pumps and vascularity never seen before
No caffeine and perfect to stack with Hydrazine
Unflavoured - easily mix with any supplement or beverage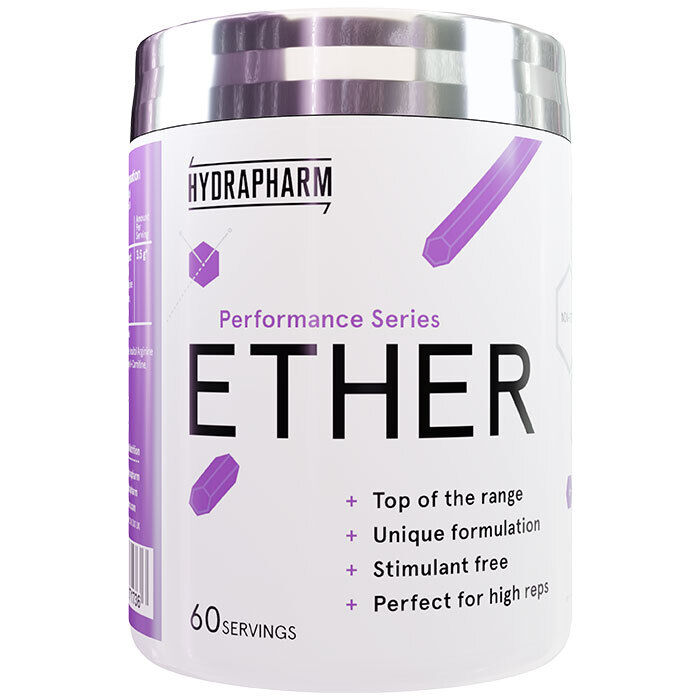 Understandably, not everybody can use Hydrazine on a daily basis. They do, however, want to trust that they are purchasing a product formulated to the same standard. That is why Hydrapharm developed Ether. After years of experimentation, they have perfected the ultimate non-stim pre-workout for use as a standalone or stacked. Expect pumps, endurance and vascularity unlike anything you've ever experienced before!
Ether is best taken around 30 minutes before you begin your workout. As a non-stimulant product, this can be taken at any time of day without the user having to worry about difficulty sleeping or an unpleasant comedown. You can also take this year round if desired without any kind of tolerance to the ingredients building up.
The Ether formula could provide benefit to both resistance and endurance athletes looking to increase bloodflow for greater nutrient delivery, bloodflow and pumps. If sensitive to harsh stims but still wanting to look and feel your best for your workouts, this is a great product to try.
Ingredients
Hydrapharm Ether 60 Servings Unflavoured
Directions
Start with just 1 scoop of Ether mixed with the beverage of your choice and consume 30 minutes before you commence exercise. Once you have run it for a few workouts, you can adjust the dose upwards to a maximum of 2 scoops.