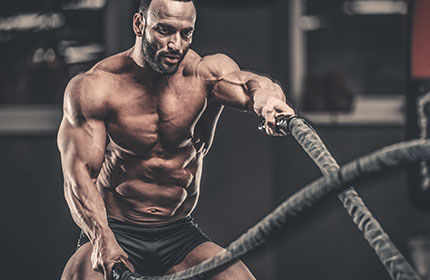 Best Stim Free Pre Workouts 2021: 10 Top Non Stimulants Compared
Best Stim Free Pre Workouts 2021: 10 Top Non Stimulants Compared
Non-stimulant pre-workout supplementation is growing in popularity, whether to use alone or stack with a stimulant pre-workout. We've narrowed it down to 10 of the best stim free pre workout products. These do not include proprietary blends or fillers and are perfect for those who want to ensure their gym sessions are as productive as possible for increased muscle growth!
Non stimulant pre workout comparison chart (top 10 highest rated products)
| Product | Best For | Our Rating | Pricing |
| --- | --- | --- | --- |
| Big Noise | Best Overall | 9/10 | |
| Hydraulic | Best for Pumps | 9/10 | |
| Plasm Surge | Best Unflavoured | 9/10 | |
| Alani Nu Pump Stim Free | All-Rounder | 8/10 | |
| Serum | Best Taste | 8/10 | |
| Full As Fuck | Perfect for Stacking | 7.5/10 | |
| Noxygen | Value Option | 7/10 | |
| Vasojet | Best Capsule Product | 7/10 | |
| Vasomax | Best for Focus | 7.5/10 | |
| Hemavol | Nitric Oxide Boost | 7/10 | |
What is stimulant free pre workout?
A stimulant free pre-workout is a pre-workout that does not contain ingredients that could be considered stimulants - those which excite the brain and central nervous system. These dietary supplements utilise other mechanisms to increase performance in the gym or in sport.
What's the difference between stim and non stim pre workout?
The key difference is how the stimulants, or lack of, will make you feel. For example, a stimulant pre-workout might increase your energy, but the increase in heart rate might give you an unpleasant, anxious feeling. The best pre workout is the one which allows you to train hard without experiencing any unwanted side effects. Either can do this in the right setting!
How does non stimulant pre workout work?
Non-stimulant pre-workouts work fantastically well for times you don't want to load up on caffeine. Bodybuilders might use these to increase how 'pumped' they look in the gym, as well as to support increase power and focus. Non-stim pre-workouts might contain nootropics like l-tyrosine or performance ingredients like creatine monohydrate and beta-alanine.
Are non stimulant pre workouts any good?
Non-stimulant pre-workouts are a phenomenal choice for those who train late on an evening or are sensitive to stimulants. One complaint that some people have about formulas with lots of pump ingredients like glycerol in is that they can be clumpy. If you are concerned does pre workout go bad, don't stress, this is to be expected!
What are the best stim free pre workouts? Here's our 2021 top 10 list:
There are many great stim-free pre-workouts available on the market in 2021! These include powders and capsules with something for every goal. We've narrowed it down to our top 10 for increased blood flow, mental focus, caffeine-free energy boost and more! Find all here at Predator Nutrition.
1. Big Noise (best stim free pre workout overall)
Big Noise combines pump and nootropic with research supported ingredients which have been shown to enhance both muscle pumps and endurance as well as heighten focus and recovery. The pre-workout has been designed to perform as a standalone, or be stacked with Total War, also by Redcon1, if caffeine is needed.
Ingredients:
Glycerol Betaine
L-Arginine
Huperzine a
2. Hydraulic
Hydraulic is an innovative formula that Axe & Sledge have created to enhance the key components to a successful workout. This supplement targets your blood flow, which is where your pumps, focus, endurance and recovery begin.
Ingredients:
L-Citrulline
Arginine Nitrate
Taurine
3. Plasm Surge
Plasm Surge is a non stimulant pre workout which not only increases the energy in your muscles for your workout, but also helps facilitate nitric oxide levels which improve blood flow and oxygenation to your muscles. Being unflavored, you can add this to any stimulant pre or amino acid drink like BCAAs without worrying about clashing tastes.
Ingredients:
L-Citrulline
Glycerol
Agmatine Sulfate
4. Alani Nu Pump Stim Free
Alani Nu Pump Stim Free has a simple but effective 5 ingredient formula with pump and focus ingredients. Citrulline and Nitrosigine® increase blood flow to allow better pumps whereas GlycerPump works via a different mechanism to increase muscular hydration and fullness. This combination with give those skin bursting results that have you looking your best in the gym, not to mention improving nutrient delivery and muscular endurance!
Ingredients:
L-Citrulline
Glycerpump
Huperzine
5. Serum
Serum is a potent vasodilator combines nitric oxide boosting compounds, dosed at ultra-high levels to dilate the blood vessels and increase effective nutrient delivery for maximum pumps.
Ingredients:
L-Citrulline
L-Norvaline
Nitrosigine
6. Full As Fuck
The combination of nitric oxide boosters in 5% Nutrition Full As Fuck are dosed at ultra high levels to dilate your blood vessels, expanding the blood volume in your muscles to maximum capacity for the best pumps and most effective nutrient delivery. The range of tasty flavours include classic favourites like blue raspberry!
Ingredients:
L-Citrulline
Glycerol
L-Norvaline
Beetroot Extract
7. Noxygen
Noxygen enhances the transport of nutrients to muscles and maximises oxygen uptake to deliver more energy, more endurance and much improved vascularity.
Ingredients:
Glycerine
Betaine
Sodium Nitrate
8. VasoJet (best capsule pump supplement)
VasoJet by Man Sports is an exciting non-stimulant pump supplement in capsule form which works to boost nitric oxide production. In doing so, it offers multiple benefits from better muscle pumps, increased vascularity, improved blood flow and increased endurance and energy.
Ingredients:
NatruNitrate Arasyn
Arachidonic Acid Power
Pine Bark Extract
9. Vasomax
Vasomax is full to the brim with ingredients for pumps, muscle hydration and focus.
Ingredients:
Glycerpump
Vaso6
Alpha-GPC
10. Hemavol
Hemavol works to increase muscle pumps through multiple pathways, something which separates it from similar pump enhancers on the market. By combining citrulline malate, glycerol, and agmatine bloodflow is increased by three distinct mechanisms, not merely by increasing nitric oxide but also by enhancing the muscles' ability to store water.
Ingredients:
Niacin
Citrulline Malate
Glycerol
Which is the best non stimulant pre workout for me? Our conclusion
There are a number of great non-stimulant pre-workouts available on the market in 2021. These can have a valuable place in bodybuilding by increasing the delivery of blood and nutrients to working muscles, increasing muscular pump and endurance, aiding focus and more!
FAQs
What is the best non stim pre workout on the market?
There are many great stimulant free pre-workouts on the market currently. We have listed our top 10 here! If you're not sure which one to try first, we'd suggest Big Noise by Redcon1 or Glaxon Plasm Surge to boost your workouts without having to consume caffeine.
Does non stim pre workout have caffeine?
A non-stim pre-workout does not contain caffeine or any other ingredient that might bring about a stimulant effect. Instead, they tend to contain active ingredients that can increase muscle pumps, focus and aspects of performance like muscular endurance or power. Some products can be stacked with caffeine if desired.
Is caffeine free pre workout bad for you?
Caffeine pre-workouts aren't necessarily bad for you unless total caffeine intake over the day is excessive or experiencing side effects such as anxiety, jitters or difficulty falling asleep. Regardless, non-stim pre-workouts can offer unique benefits which make them the preferred choice for many whether regularly or occasionally.