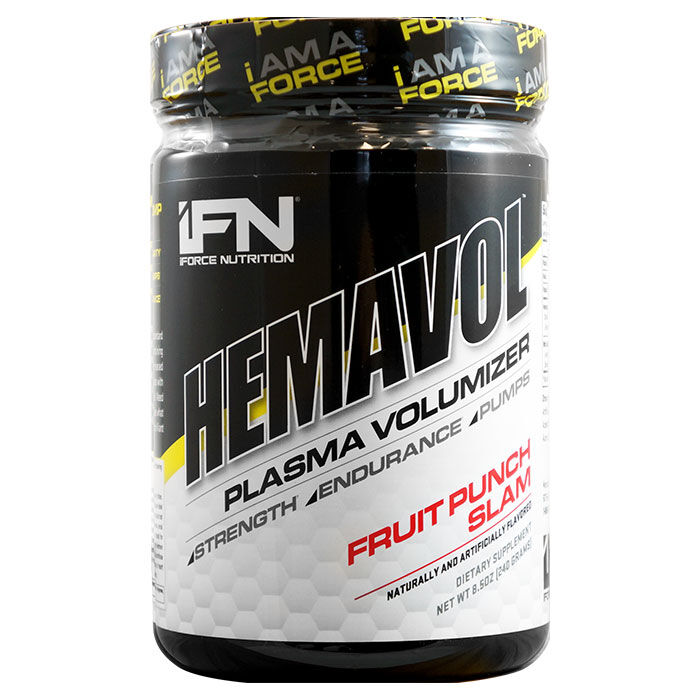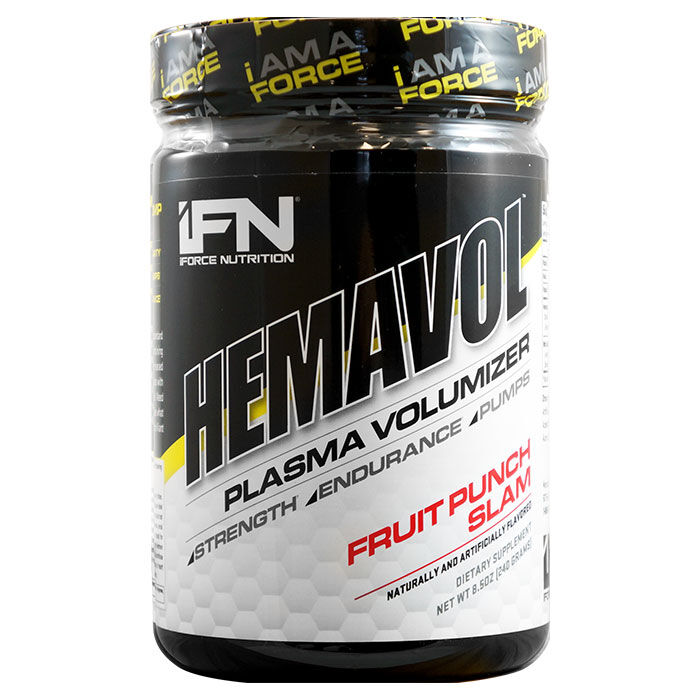 Hemavol Powder 240g Fruit Punch Pre-Workout
Goal
Muscle Pump/Vascularity
Offer
Save 50% on shipping when you spend £150 (UK is FREE over £50).
Hemavol Powder 240g Fruit Punch
Product Guide
Buffers lactic acid delaying fatigue
Plasma volumization increases cellular expansion
Peak vasodilation for unbelievable vascularity
Anabolic nutrient shuttle helps to drive vital nutrients directly to the muscle cells
The effects increase with every dose
Please note: pump ingredients can cause clumping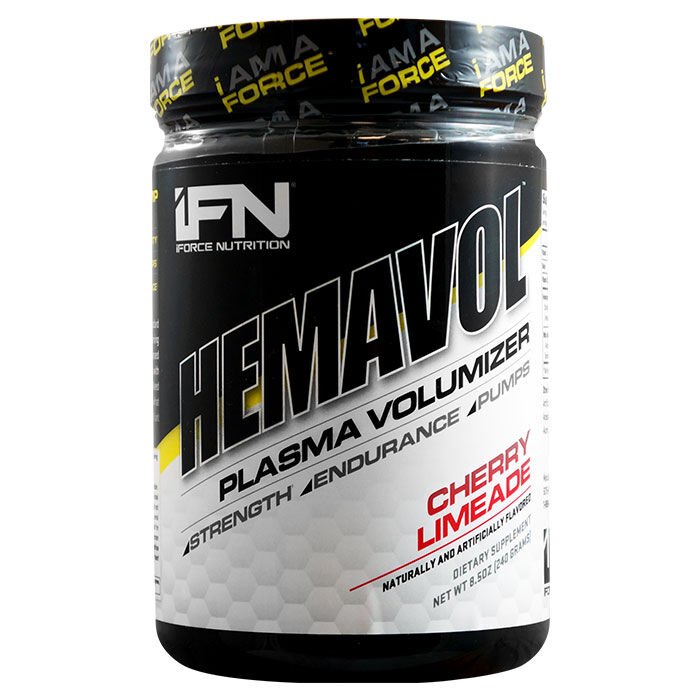 The pump is produced when the body is flooded with extra oxygen, and nutrients, forcing the muscles to expand. By getting your muscles more oxygen, you are able to train, exercise, and perform at any sport more efficiently. On top of being able to significantly enhance your endurance, the pump will also provide your muscles with the key nutrients necessary to keep you in an anabolic (muscle building) state while you train or play your sport. Hemavol provides epic pumps, and so supercharges your performance.
Hemavol should be taken before a workout for maximum effects. We would recommend using for only the heaviest training days.
Hemavol is for healthy adults looking to maximise their gym performance. This product is not suitable for everyone (see nutritional table for more information).
Ingredients
IForce Nutrition Hemavol Powder 240g Fruit Punch
Directions
Hemavol is so powerful and so precisely dosed that in order to achieve maximum plasma volumisation, it should only be taken on training days and no more than 4 times per week. For best results, drink 12-24 ounces of water with each serving. Consume 1-2 servings (1-2 scoops) approximately 20-30 minutes before your workout.