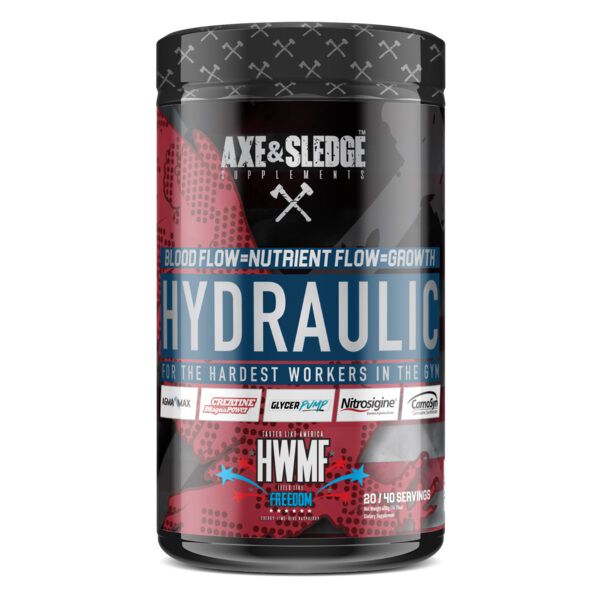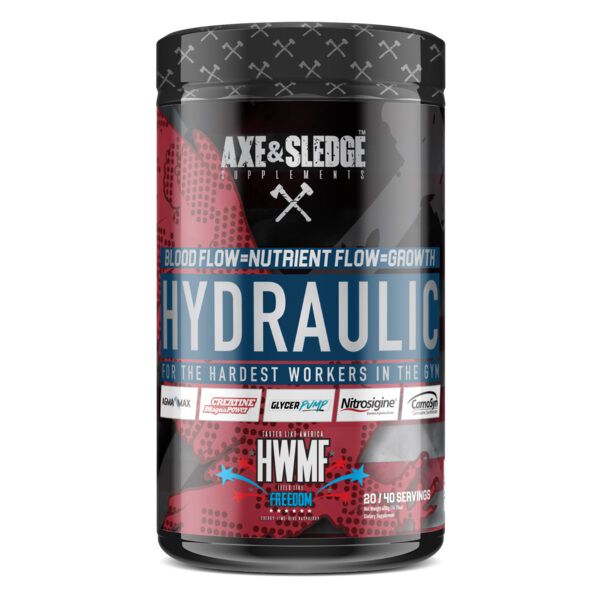 Hydraulic 40 Servings HWMF Nitric Oxide Supplements
Offer
Pick 2 FREE items at checkout for every £100 spent to a max of 6 items in total
Offer
Pick 4 FREE items when you spend £200+
Offer
Pick 6 FREE items when you spend £300+
Hydraulic 40 Servings HWMF
Product Guide
Powerful pump performance
Mind to muscle work together better than ever
Recover in no time at all
Blood-flow floodgates opened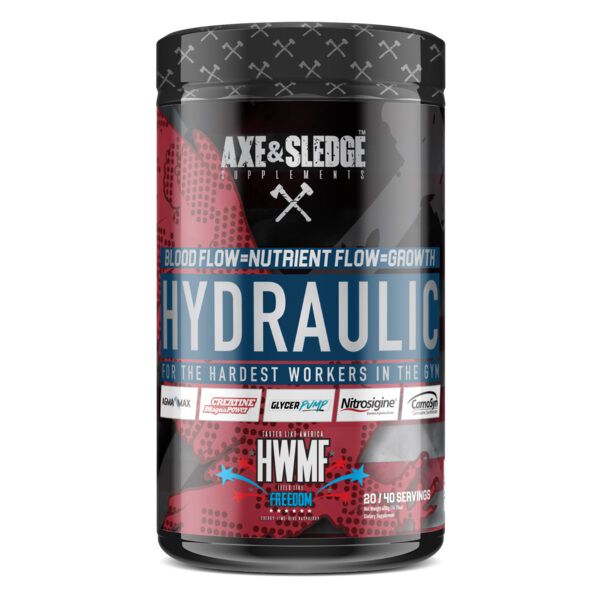 Hydraulic is an innovative formula that Axe & Sledge have created to enhance the key components to a successful workout. This supplement targets your blood flow, which is where your pumps, focus, endurance and recovery begin. All this, despite it being a stim-free product that won't leave you with post-workout jitters.
As this is a pre-workout supplement, we recommend consumption prior to training. As it is recommended that you assess your tolerance, consume your one scoop serving and see how long the effects take to hit you. Use this as a basis for when you take your Hydraulic in relation to training.
If you are stim-sensitive, then this is the perfect pre-workout for you! No shivers or post-workout crash. Also, this makes it an ideal pre-workout for people who have jam-packed schedules. If your session in the gym is only suitable for the evening, then Hydraulic won't keep you up all night.
Ingredients
Axe & Sledge Hydraulic 40 Servings HWMF
Directions
Shake the product before use to ensure the ingredients are evenly mixed as settling can occur otherwise. PRIOR TO TRAINING, TAKE A BIG PUMP SERVING (1 SCOOP) OR EXTREME PUMP SERVING (2 SCOOPS) BY MIXING THOROUGHLY WITH 8-10 OUNCES OF COLD WATER OR BEVERAGE OF CHOICE.