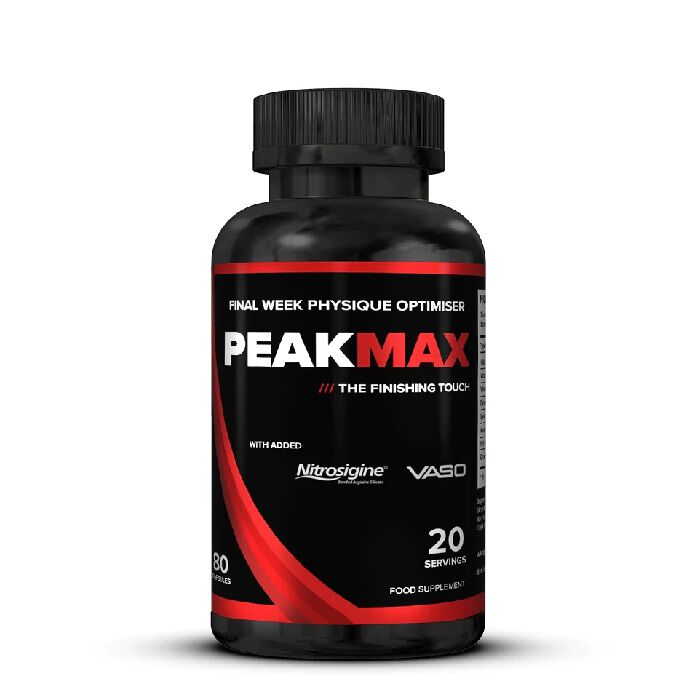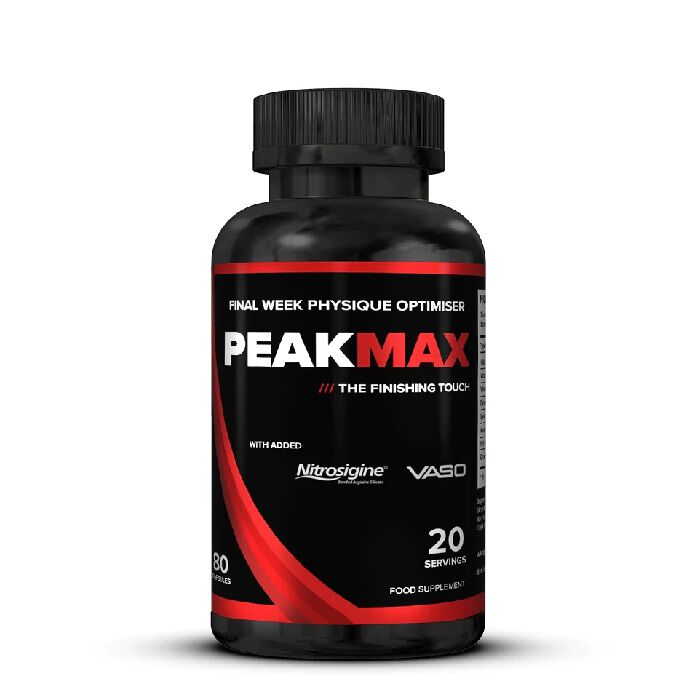 Peakmax 80 Capsules Nitric Oxide Supplements
Goal
Muscle Pump/Vascularity
Offer
Pick 2 FREE items at checkout for every £100 spent to a max of 6 items in total
Offer
Pick 4 FREE items when you spend £200+
Offer
Pick 6 FREE items when you spend £300+
Peakmax 80 Capsules
Product Guide
Ideal for bodybuilders, powerlifters, combat athletes and more
Contains natural ingredients
Patented Nitrosigine and Vaso6
Not to be taken for more than a week at a time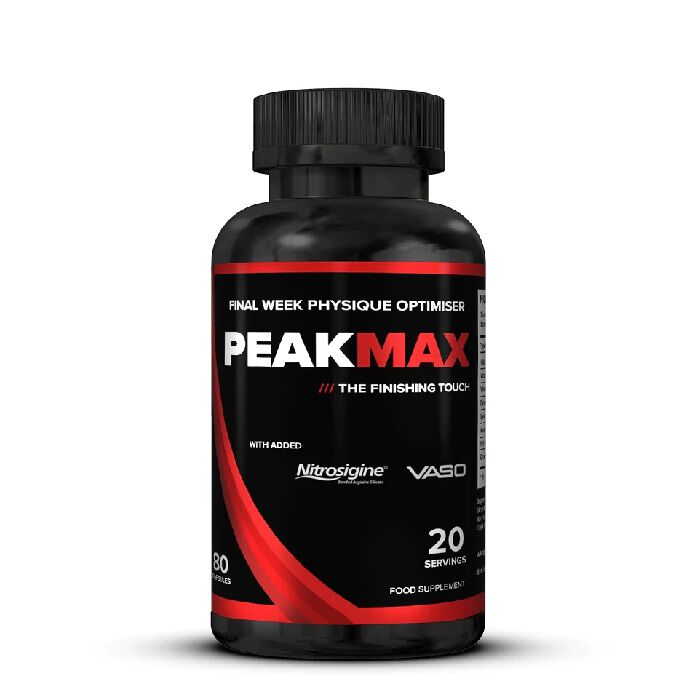 Holding water can add weight to the scales and blur a physique. PeakMAX is the final touch to aid you in clearing excess water before your big day.
Not designed to be used for extensive periods, but in the final week leading up to the show/comp. Use as directed.
Peaking for a bodybuilding show or photoshoot? Got to make weight for a comp? PeakMAX is a natural water loss supplement that that can help you show up READY for your competition/event.
Ingredients
Strom Sports Peakmax 80 Capsules
Directions
Over the course of 4-6 days build up your daily intake from 1 serving to a maximum of 4 servings per day pre competition.