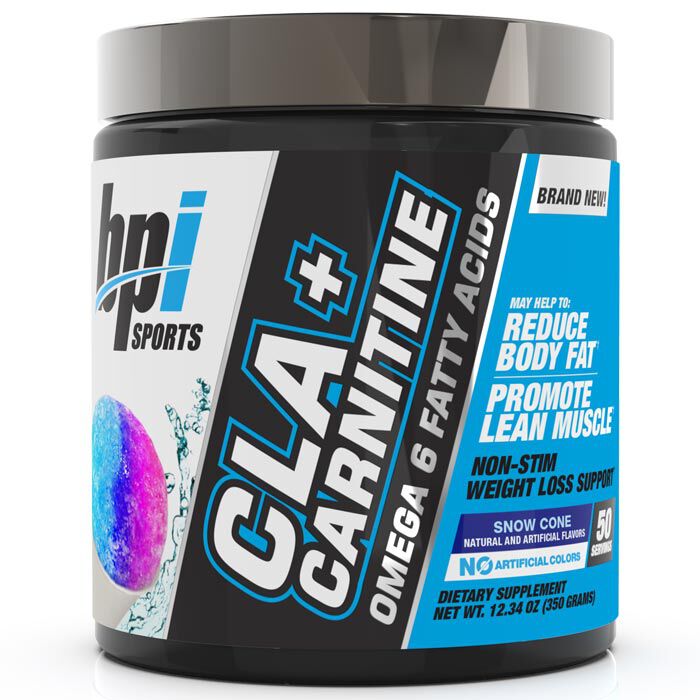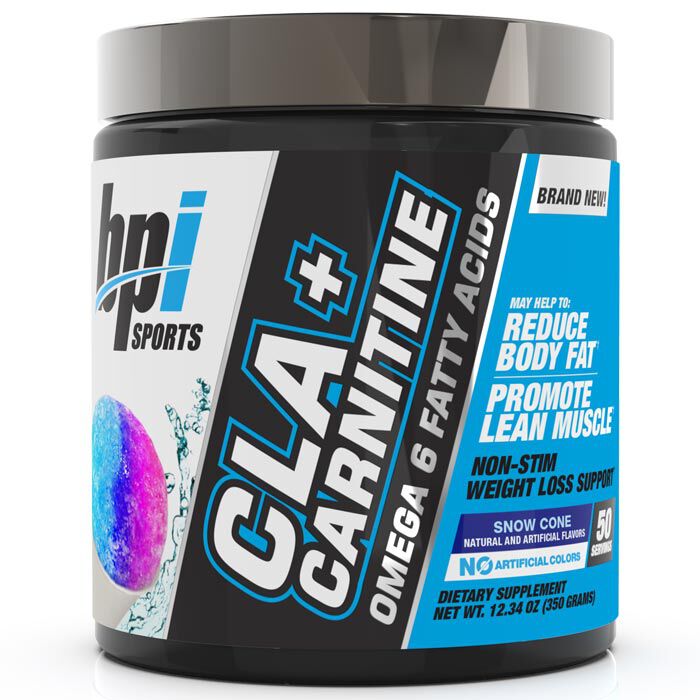 CLA + Carnitine Non-Stimulant Fat Burners
Type
Fat Burner: Non Stimulant
Offer
Pick 2 FREE items at checkout for every £100 spent to a max of 6 items in total
Offer
Pick 4 FREE items when you spend £200+
Offer
Pick 6 FREE items when you spend £300+
CLA + Carnitine
Product Guide
Clinically dosed in key ingredients
Increases fat oxidation and supports metabolism
Use alongside a calorie deficit for weight loss
Tasty drink while dieting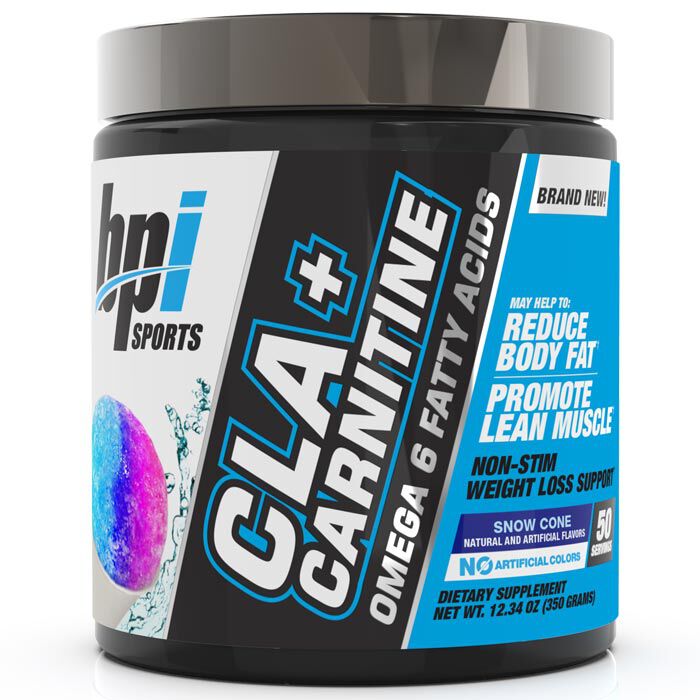 Taking BPI Sports CLA + Carnitine will allow you to reduce your bodyfat without using any stimulants. CLA and carnitine are both proven fat burning ingredients shown to increase fat oxidation, reduce the synthesis of fat and have a beneficial effect on overall body composition – helping to reduce fat mass and increase lean muscle mass. Individuals can expect to see an improvement in overall body shape and composition when taking this supplement.
This product is intended to support the efforts of those who are looking to reduce their bodyfat levels without the use of stimulants. Being a non-stimulant, it can be used for as long as fat loss is a goal for the user.
This product can be used by both males and females who are in search of that fat burner that will give them fat loss results over the long-term. Being stimulant free makes it perfect for a fat burner which can be used by anyone.