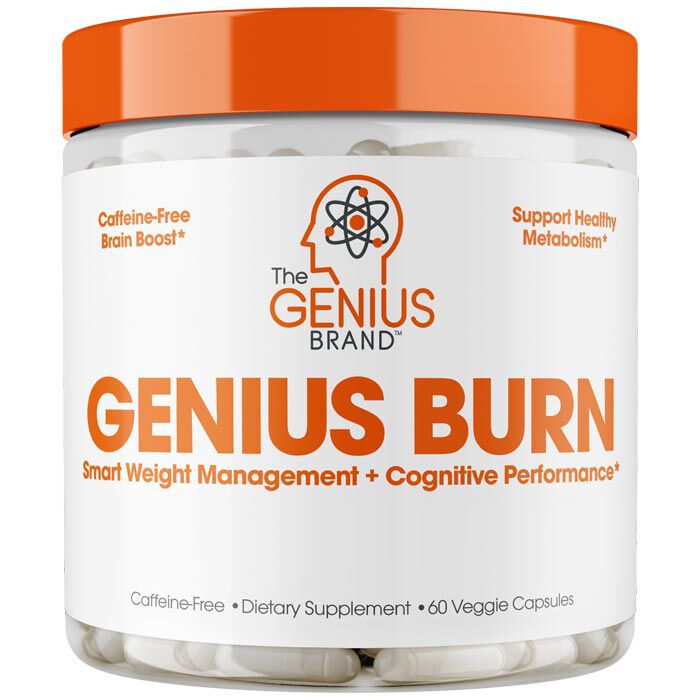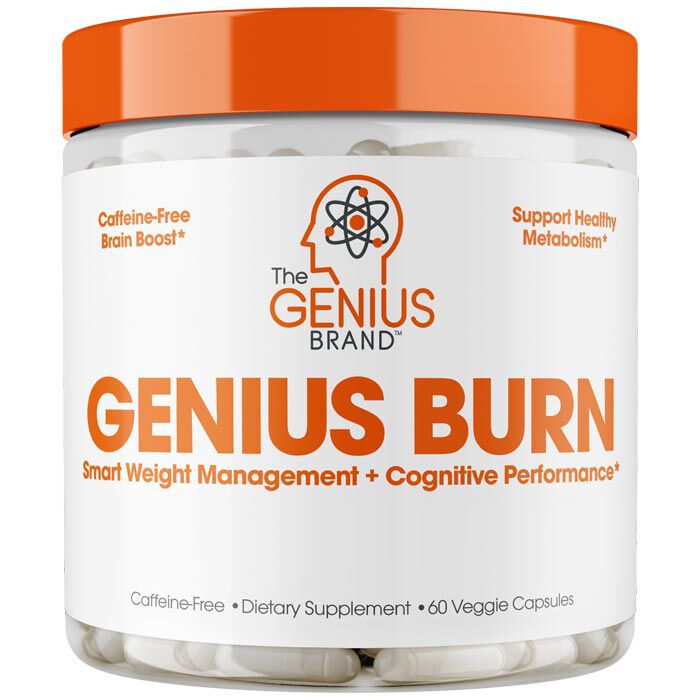 Genius Burn 60 Caps Non-Stimulant Fat Burners
Type
Non-Stimulant Fat Burners
Offer
Get 30% off on all clearance products!
Offer
Save 50% on shipping when you spend £150 (UK is FREE over £50).
Genius Burn 60 Caps
Product Guide
Packed with high quality trademarked ingredients
Dual action fat loss with enhanced cognitive function
Contains multiple research proven nootropics and fat burners
Helps to keep your mind from giving into cravings
Increased metabolism for optimal fat loss
Can be stacked with a stimulant based thermogenic for even better results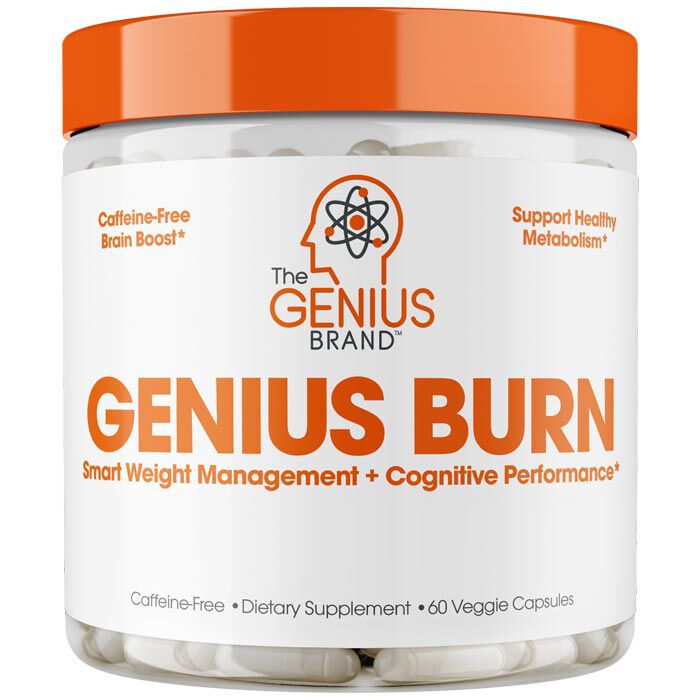 Genius Burn is a product that promotes fat loss while improving brain function and gives an energy boost with no crash thanks to its stimulant free formula that instead is packed with nootropics which promote optimised cognitive function without the drawbacks that come with stimulants. By including these ingredients in a fat burner, the thinking behind Genius Burn is to support your mental state as it is frequently the case that our mind breaks when we diet leading to users pigging out and breaking their diet. Thus, Genius Burn helps to reinforce your willpower when dieting.
Genius Burn is most effective during cutting phases when it is used in conjunction with a calorie deficit diet for optimal fat loss.
Genius Burn is a safe and a very effective cognitive enhancing fat loss product that is suitable for both men and women whom are looking for a non-stimulant fat burner that will aid them in achieving their fat loss goal while also giving them a boost to their overall mental function - something which can suffer when calorie deprived.
Ingredients
The Genius Brand Genius Burn 60 Caps
Directions
As a dietary supplement take 1-2 capsules 1-3 times per day, 30 minutes before a meal. Stack with Genius Caffeine for amplified effect.