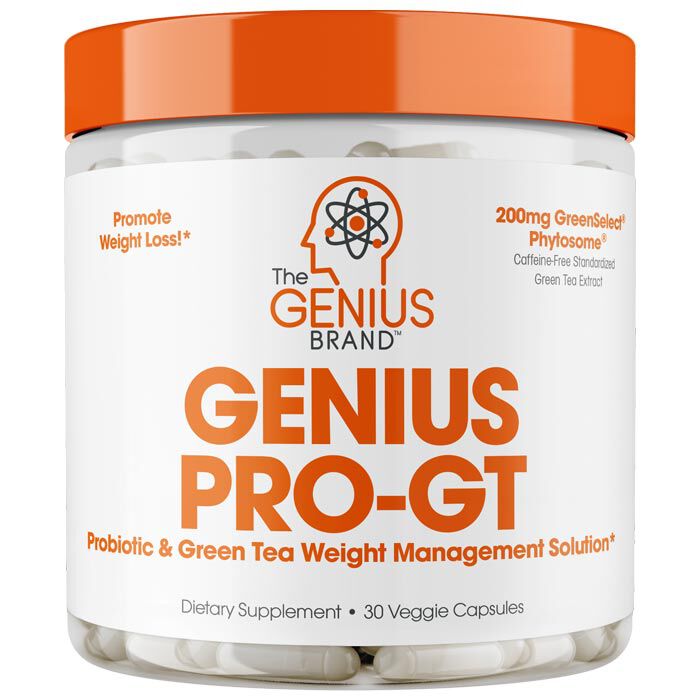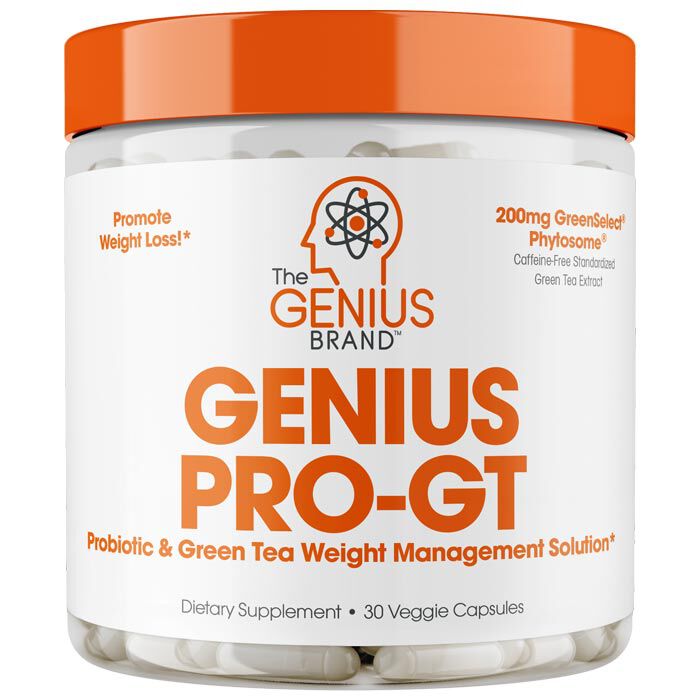 Genius Pro-GT Non-Stimulant Fat Burners
Offer
Pick 2 FREE items at checkout for every £100 spent to a max of 6 items in total
Genius Pro-GT
Product Guide
Dual action health and diet supplement
Green tea boosts antioxidant activity
Stimulates metabolism naturally
Supports digestive tract health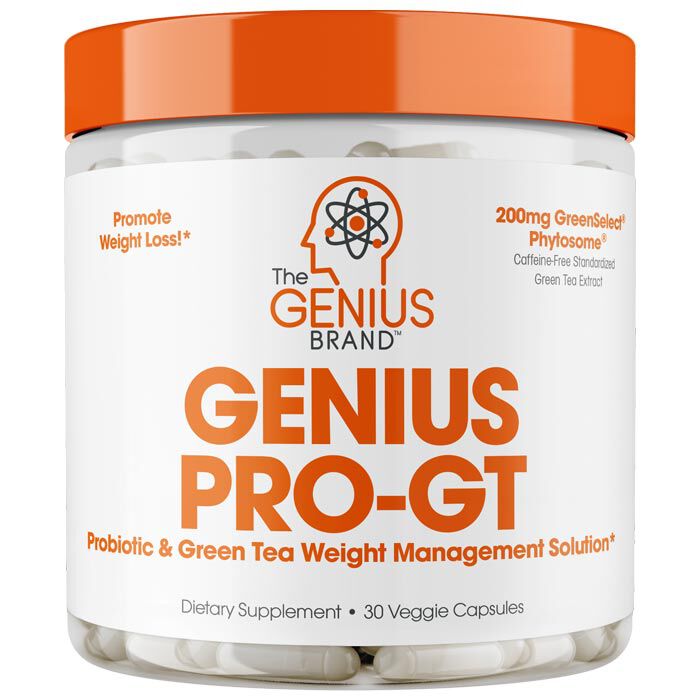 Genius Pro-GT contains an elite form of green tea which has been scientifically proven to boost metabolism as well as being rich in antioxidants that fight off free radicals promoting a better overall health and wellness. Pro-GT pairs this up with a form of probiotic which can help improve the efficiency of your digestive system and support better breakdown of nutrients while helping combat flatulence and bloating.
Genius Pro-GT can be used throughout the year to boost overall health and wellness. If you are looking to use if for weight loss, then it should be used in conjunction with a calorie-deficit diet.
Pro-GT is suitable for both men and women looking for a product that will aid then in their fat loss journey or who are seeking extra support for their digestive system.