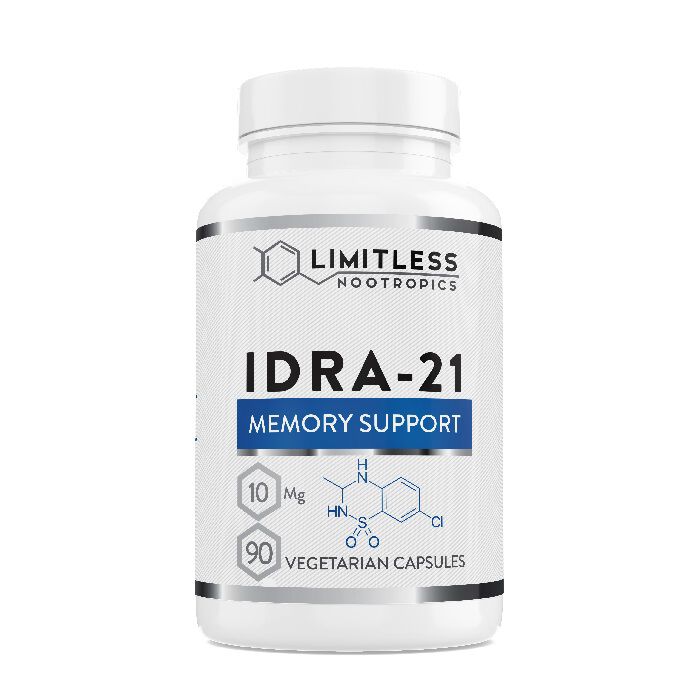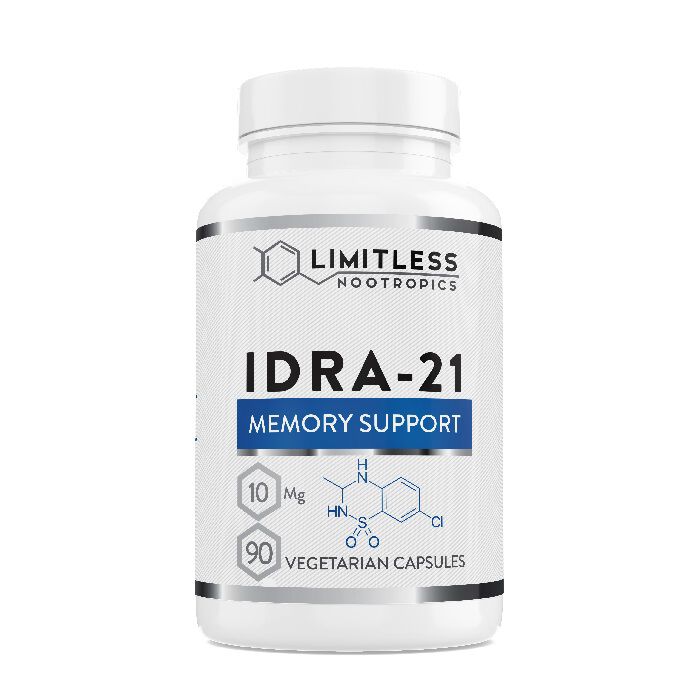 IDRA-21 90 Capsules Nootropic Supplements
Type
Multivitamin: Nootropic
Offer
Pick 2 FREE items at checkout for every £100 spent to a max of 6 items in total
Offer
Pick 4 FREE items when you spend £200+
Offer
Pick 6 FREE items when you spend £300+
IDRA-21 90 Capsules
Product Guide
Improve memory and learning ability
Superior cognitive performance supplement
More potent than aniracetam
Long lasting results (2-3 days)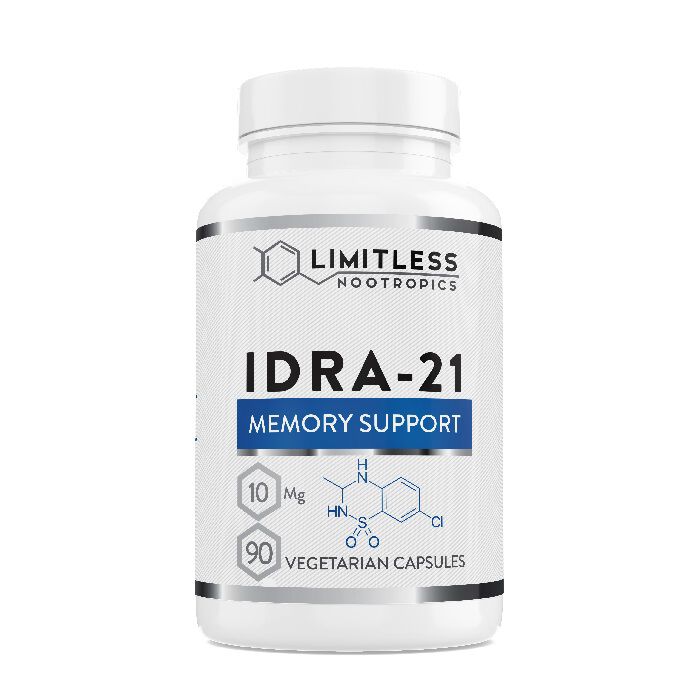 IDRA-21 is considered the longest lasting nootropic on the market with laser focus that can last 2-3 days.
Use to really level up your brain power. A single dose is effective for as much as two days.
Already an advanced nootropics user and looking to take it to the next level? You won't find much more powerful than IDRA-21 - the real life 'Limitless' supplement!
Ingredients
Limitless Nootropics IDRA-21 90 Capsules
Directions
Take 1 capsule of IDRA-21 with a glass of water in the morning. After a week, users may wish to start using a second capsule around midday.