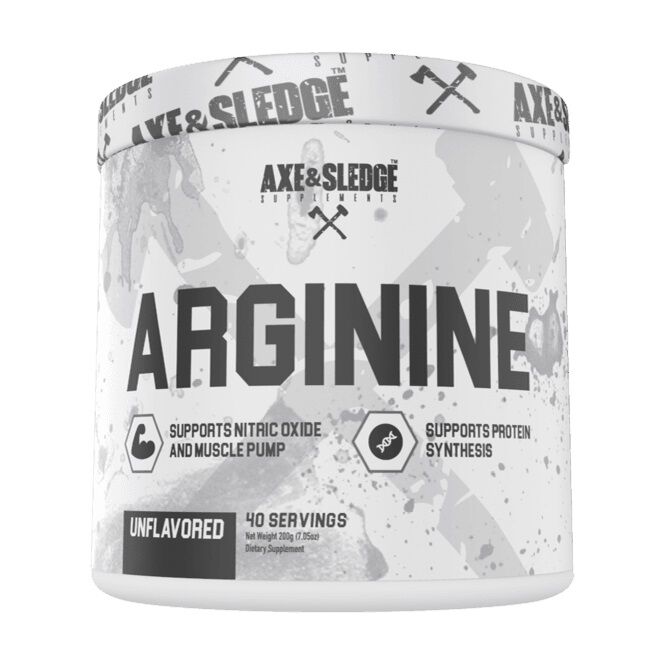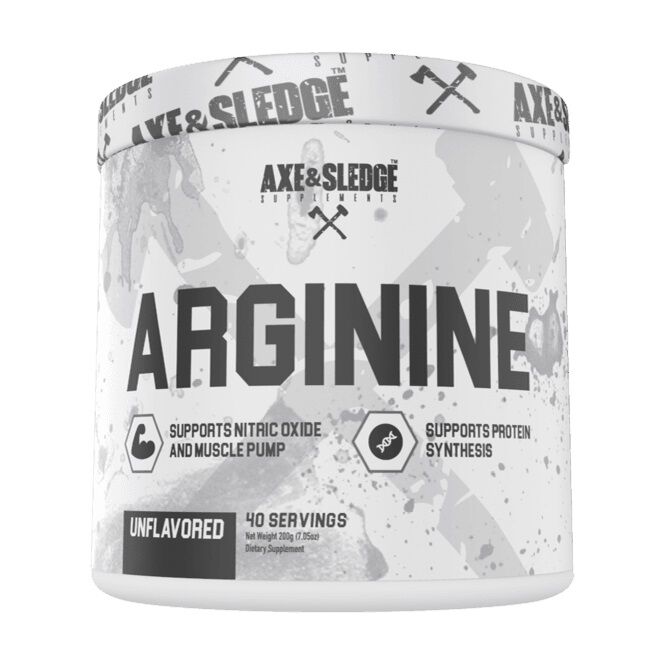 Arginine 40 Servings Unflavored Pre-Workout
Goal
Muscle Pump/Vascularity
Offer
Save 50% on shipping when you spend £150 (UK is FREE over £50).
Arginine 40 Servings Unflavored
Product Guide
A precursor to Nitric Oxide
Suitable for all Training Goals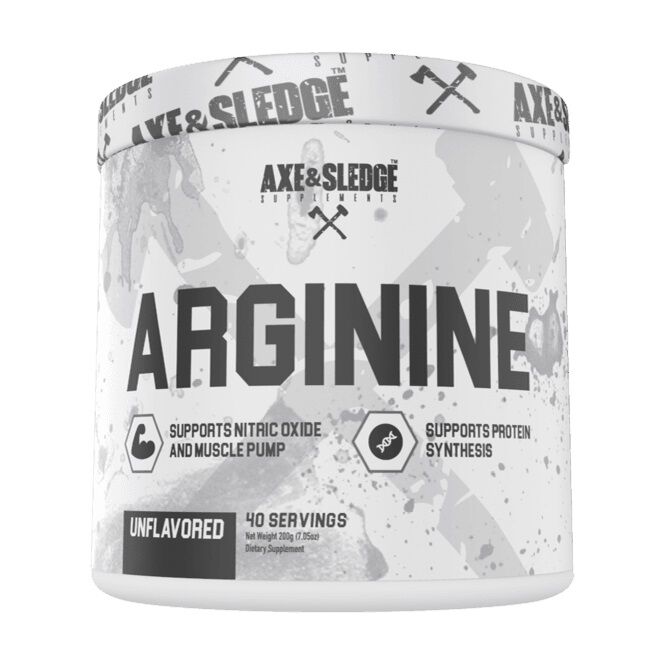 Arginine plays an important role in Nitric oxide production. Nitric oxide production is needed for a variety of bodily processes and functions such as blood flow regulation, mitochondrial function, and cellular communication.
Arginine can be used in a morning as a health supplement, or pre-workout to enhance pumps. Stack with Hydraulic if you really want to see improved blood flow, vascularity and fullness!
Perfect for those who are looking to naturally manage BP values and improve pumps and performance in the gym. A great value option vs a full formula products like Hydraulic.
Ingredients
Axe & Sledge Arginine 40 Servings Unflavored
Directions
Take 1 serving daily. Preferably 1 hour before training or in the morning on an empty stomach.