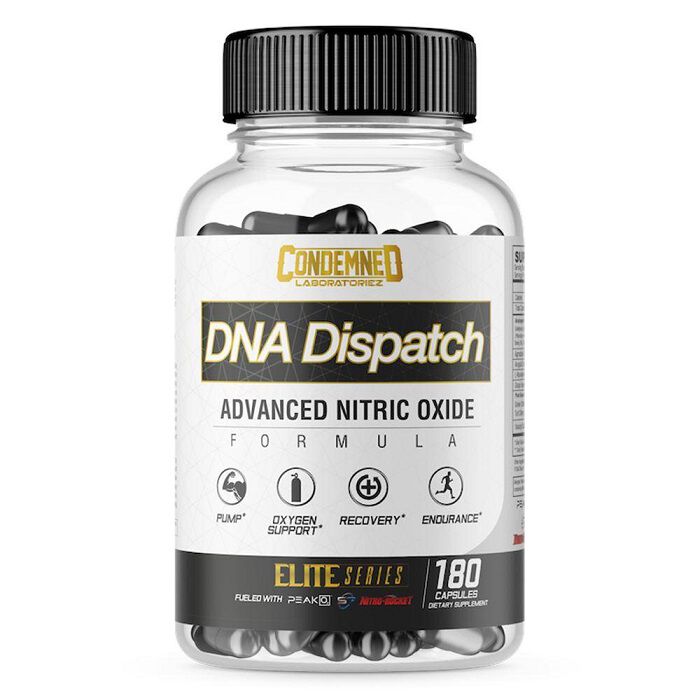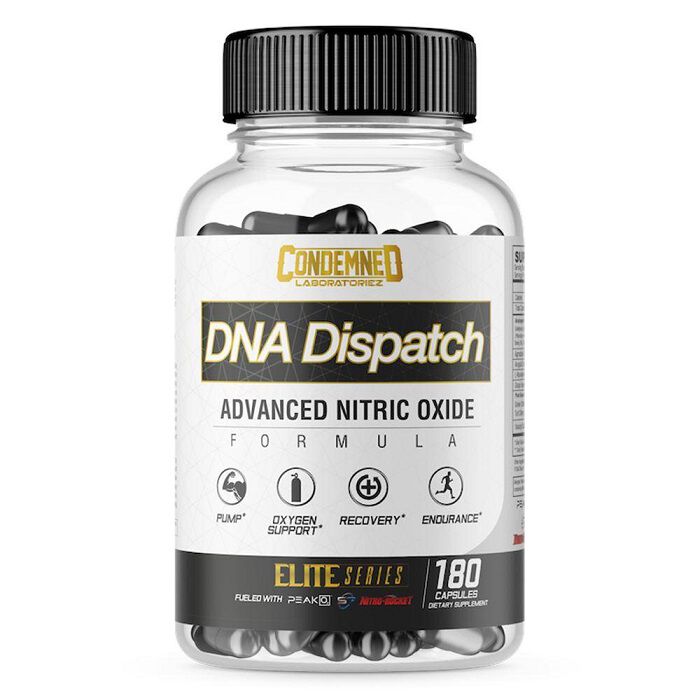 Goal
Muscle Pump/Vascularity
Offer
Save 50% on shipping when you spend £150 (UK is FREE over £50).
DNA Dispatch
Product Guide
Made in capsule form for quick and convenient consumption
No compromising colours or sweeteners in the formula
Includes Condemned Labz' own Plant Based Nitric Oxide Blend
Blood-flow flood gates will be officially opened
Feed nutrients to your muscles like they're attending a buffet
Completely stimulant-free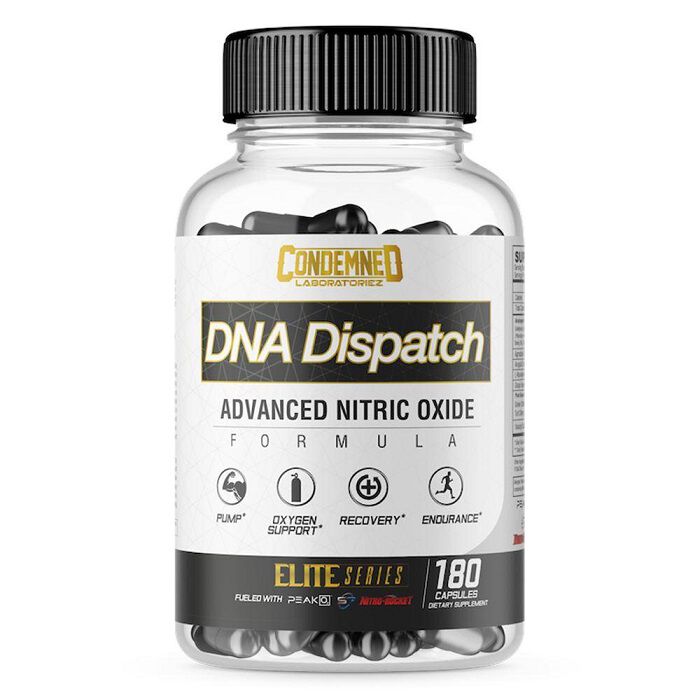 Enhancing your blood flow can have a long list of benefits to your fitness progress. The main target of DNA Dispatch is your nitric oxide levels, with the Plant-Based Nitric Oxide Blend; containing superfood greens to help your blood feed your muscles nice and efficiently. Extend your pump duration, feel more powerful and recover in no time!
DNA Dispatch is a pre-workout supplement that should be consumed around 30 minutes before you get started. Any time of the day is fine, no stimulants mean that you can take your serving in the evening needn't worry about being up all night.
Firstly, if you wish to raise your power up a level so that you can take on new goals, DNA Dispatch is the one for you. We'd also recommend it if you are particularly injury-prone, and need some support with efficient recovery. For those of you who are stim sensitive or lack inexperience with a pre-workout buzz, this would be perfect! Finally, if you have a schedule that relegates your time in the gym to the evening, this stim-free formula will suit you well.