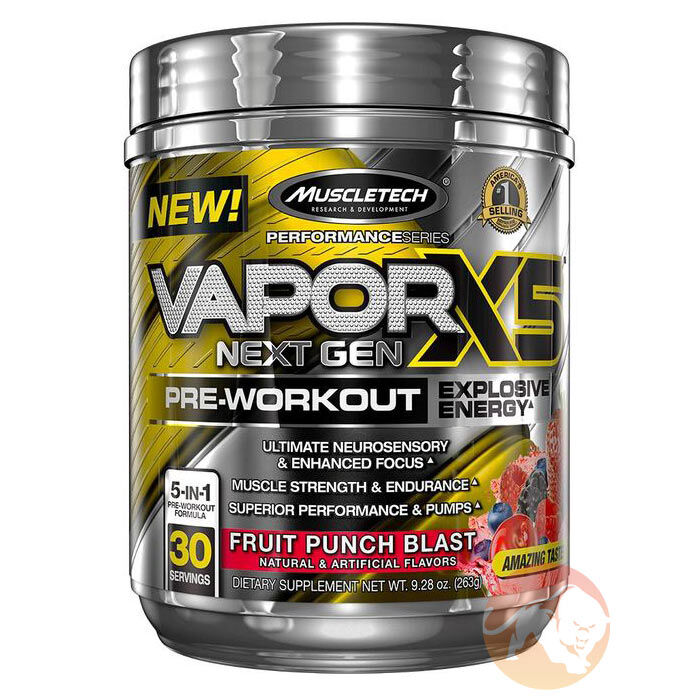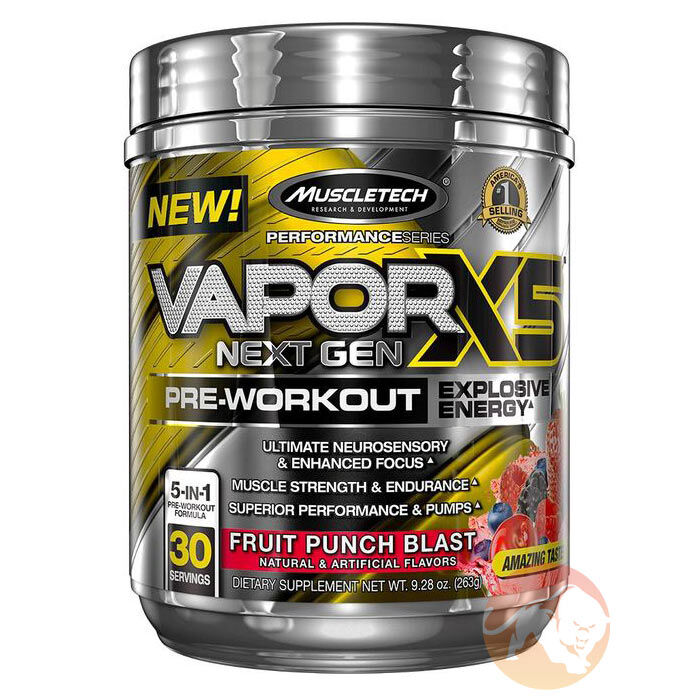 Offer
Get 30% off on all clearance products!
Offer
Pick 2 FREE items at checkout for every £100 spent to a max of 6 items in total
Vapor X5
Product Guide
5-stage blend covers endurance, strength, pumps, energy and focus
Ingredients at research backed doses
A balanced pre-workout which is effective for almost any kind of athlete
Mixes well and kicks in within minutes
A good choice for beginners, and intermediates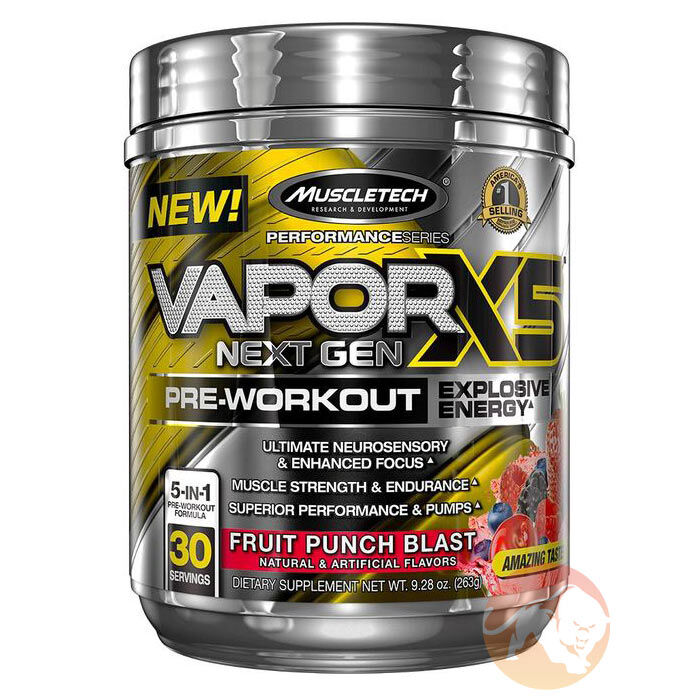 MuscleTech's Vapor X5 Next Gen is a pre-workout whose wide scope of effects includes strength enhancement via creatine, anti-fatigue benefits from beta-alanine, better pumps and endurance from l-citrulline plus a blend of stimulants and nootropics to give you motivation and concentration for the most difficult workouts. All this, and it mixes well and tastes better than most preworkouts we have reviewed.
Being stimulant based we suggest using this no later than 4hrs before you go to bed. It is most effective if used no more than 3 times a week and a break from all stims of one week when you finish will really make you feel it even better when you recommence usage.
Vapor X5 Next Gen is ideal for beginners and those wanting a change-up from high stimulant content preworkouts. It is also a good choice for tested athletes.