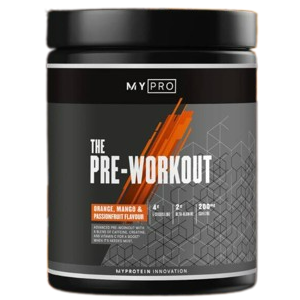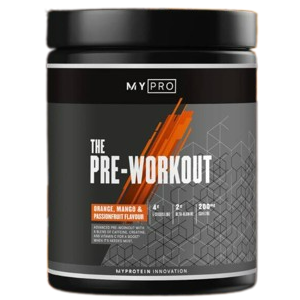 THE Pre-Workout 442g Orange Mango Passionfruit
Product Guide
Enhanced focus and mental clarity
Increased energy and stamina
Improved muscle performance and endurance
Heightened mind-muscle connection
Promotes lean muscle gains
Accelerated muscle recovery
Trusted brand for premium supplements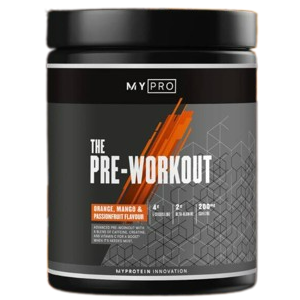 Whether you're smashing a bodyweight circuit, about to hit the weights or you're competing, THE Pre-Workout helps you fire on all cylinders. Its powerful mix of caffeine and guarana extract delivering 200mg of caffeine, fuels your workout and helps you exercise for longer. THE Pre-Workout is also packed with vitamins that help you to stay on top of your game, session after session helping you get to your goals even quicker and hit those personal bests.
Incorporate Myprotein THE Preworkout into your training when you're looking to elevate your performance and maximise your workout potential. Use it during your intense training phases, such as strength training or high-intensity interval training (HIIT), to optimise your performance and for that extra push to break through plateaus.
THE Pre-Workout is for anyone serious about achieving their fitness goals, whatever your routine. With our hard-hitting caffeine blend, helping to improve your concentration and endurance with this powerful pre-workout shake. THE Pre-Workout is perfect for those who want to stay ahead of the game, and your competitors.
Ingredients
Myprotein THE Pre-Workout 442g Orange Mango Passionfruit
Directions
Mix 1 scoop (15.5g) with 300ml of water and consume 30 minutes before exercise.