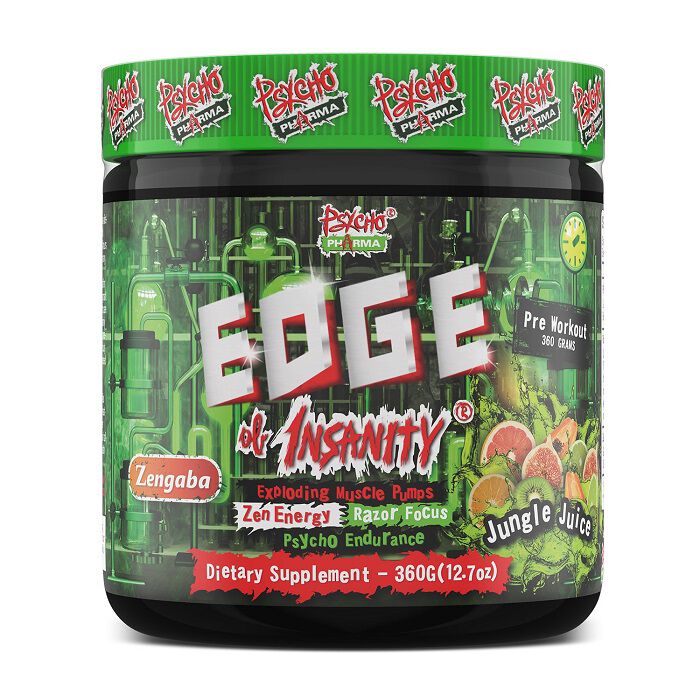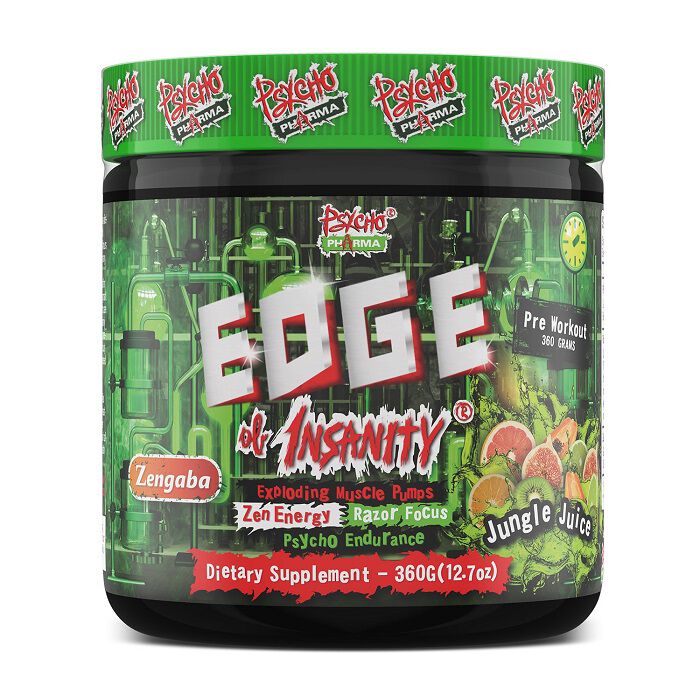 Edge Of Insanity Pre-Workout
Offer
Save 50% on shipping when you spend £150 (UK is FREE over £50).
Edge Of Insanity
Product Guide
Likely more intense that any pre-workout you've ever tried
Includes three of Psycho Pharma's own blends
GABA is the ultimate defence against stress
Unparalleled level of muscle pumps
Available in delicious fruity flavours
350mg of caffeine per serving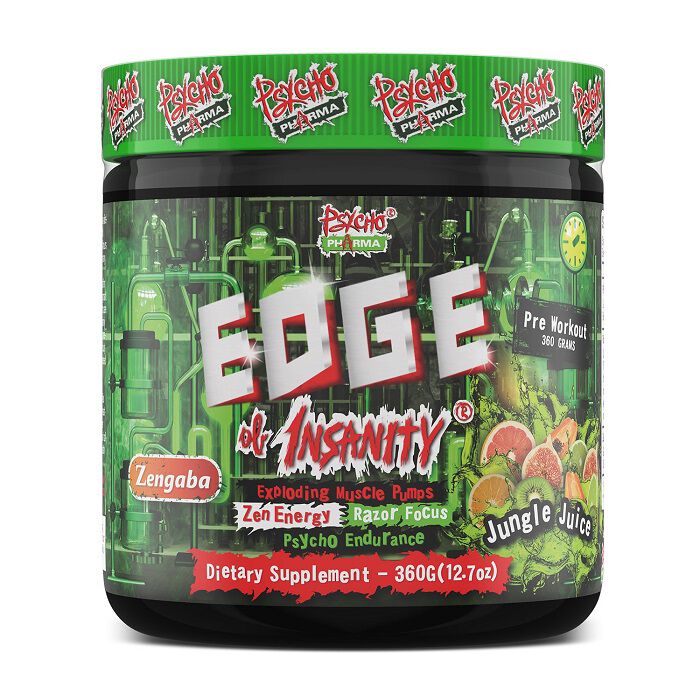 Edge of Insanity is something that you should probably experience at least once. It could potentially be the most intense pre-workout you ever had, with three of Psycho Pharma's own blends going together to create the formula. Caffeine, GABA, Beta-Alanine and Citrulline Malate all combine to create unrivalled pumps and energy.
Around 15-30 minutes before you get started with your workout, mix your serving into some cold, refreshing water and drink up. Due to the high-stim content, do not consume within 4 hours of when you go to sleep.
This is an extremely powerful supplement, and we therefore recommend this to those of you who tend to work yourselves to the point of insanity. Are you used to the buzz of stimulants and want to find the next great one? Edge of Insanity is for you.
Ingredients
Psycho Pharma Edge Of Insanity
Directions
To assess tolerance mix ½ scoop of Edge of Insanity with 8 oz of cold water. Once tolerance has been assessed, mix 1 scoop of Edge of Insanity with 8 oz of cold water and consume 15 to 30 minutes before exercise. Do not consume Edge of Insanity within 4 hours of bedtime. Do not take any other products that contain caffeine or any other stimulants while taking Edge of Insanity.