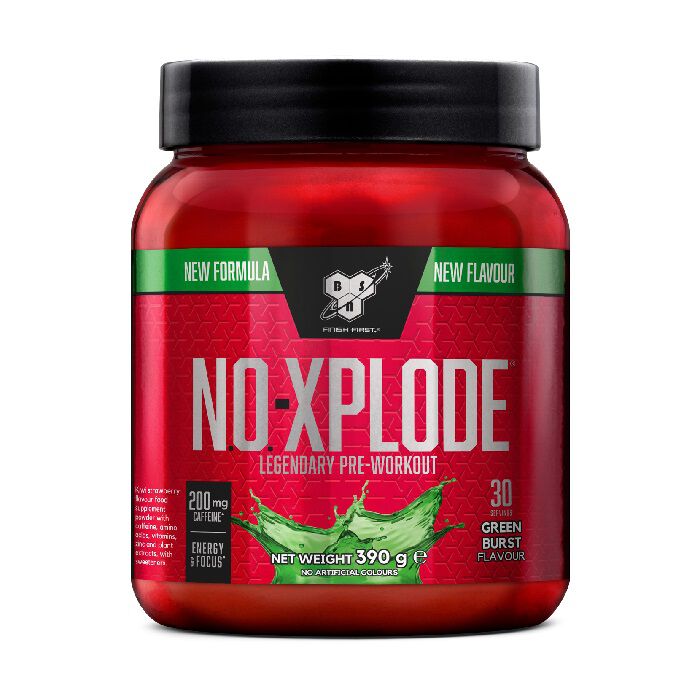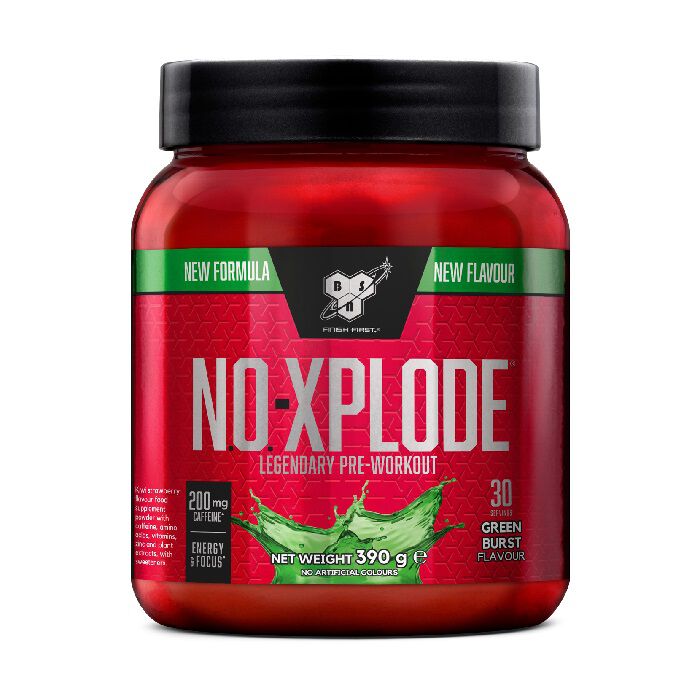 NO-Xplode 30 Servings Green Burst Pre-Workout
Offer
Save 50% on shipping when you spend £150 (UK is FREE over £50).
NO-Xplode 30 Servings Green Burst
Product Guide
The most famous pre-workout of them all
New and improved NO-Xplode is now better than ever
Extreme performance ignite
6g L-Citrulline and 3.2g Beta Alanine
200mg Caffeine for extra Alertness and Focus
Creatine for rapid Strength gains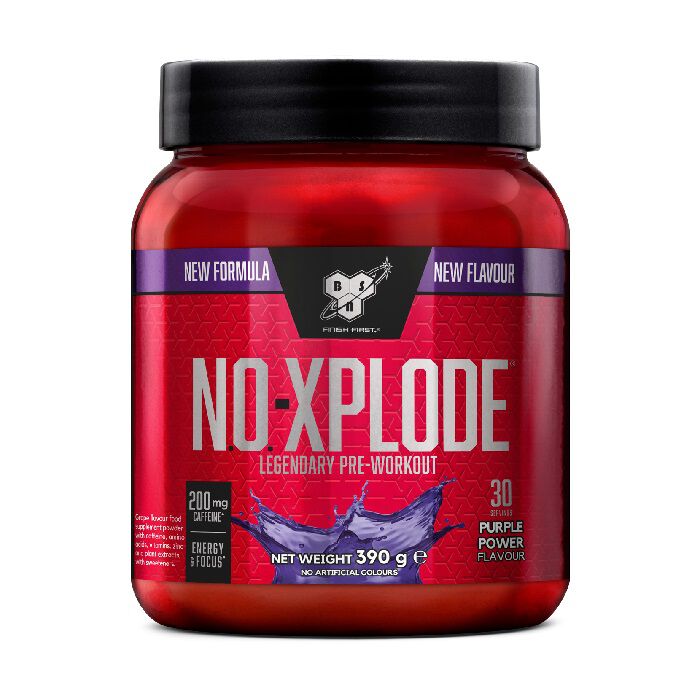 BSN have formulated BSN N.O.X to produce more energy via caffeine and tyrosine, more strength and power with the inclusion of creatine, greater endurance via beta-alanine and finally a electrolyte blend to support better hydration and continued high performance even under fatigue.
BSN N.O.X should be used strictly before workouts. Those who are sensitive to stimulants might want to avoid using it later in the day so that it does not disrupt sleep.
This product helps users to immediately increase their intensity in the gym. It offers a good introduction to the pre-workout category as the stimulant level is not extreme.
Ingredients
BSN NO-Xplode 30 Servings Green Burst
Directions
Mix 13 g (~3 scoops) in 200 ml of cold water. Recommended consumption of 1 serving per day.