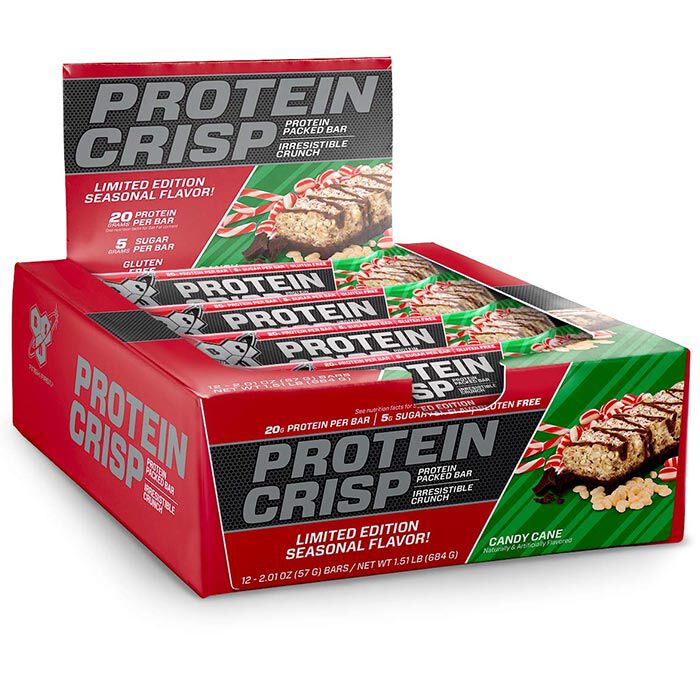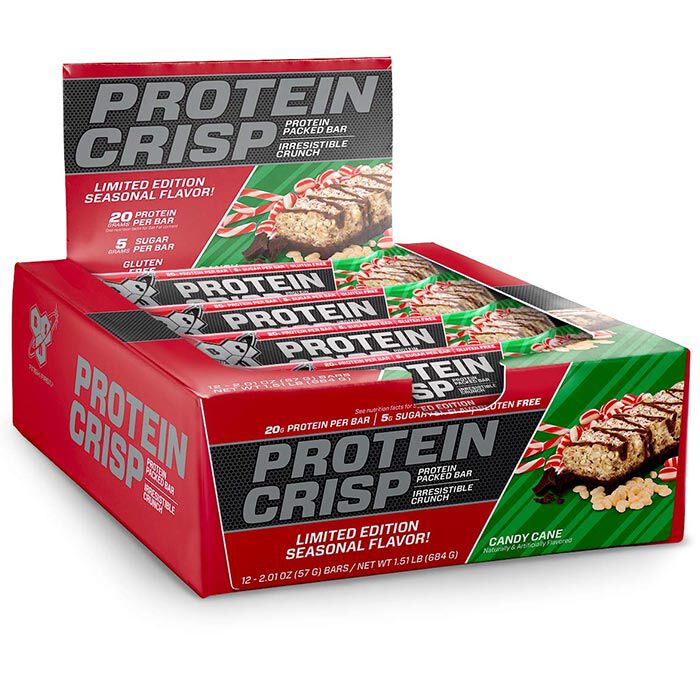 Protein Crisp 12 Bars Peanut Butter Crunch
Product Guide
Imagine a Rice Krispy Square with protein
20g of high quality protein per bar
Higher protein percentage than most protein bars
Crispy, crunchy, airy texture is a joy to eat
Unique bar that you simply have to try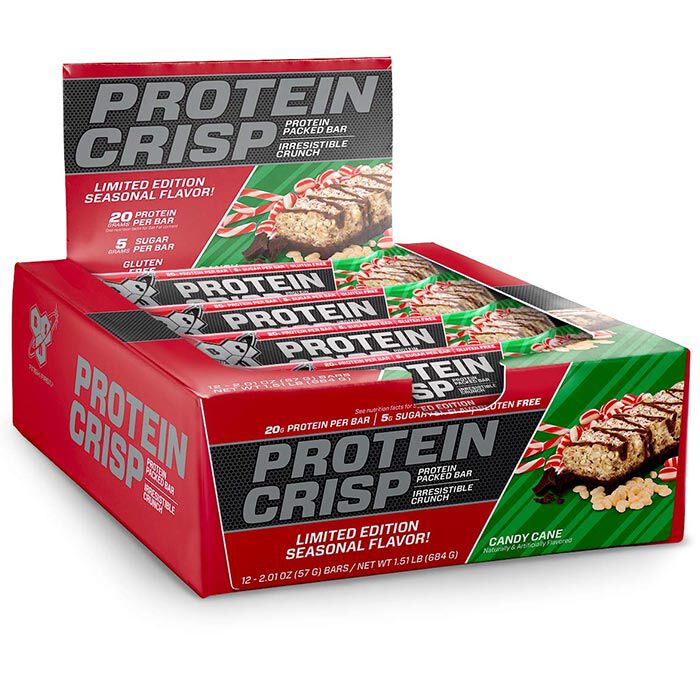 BSN Protein Crisp Bars are great-tasting, crunchy protein bars providing 20 grams of protein from high quality sources, whey protein isolate, whey protein concentrate and milk protein isolate. Each 57 gram bar contains 230 calories with 5 grams of fat and 25 grams of carbohydrates making it a great post-workout guilt-free snack to replenish those much needed glycogen stores and supply the body with essential amino acids for optimal muscular growth and repair.
Protein Crisp bar is a perfect post-workout snack which has 25 grams of carbohydrates and 20 grams of protein, a perfect blend of macronutrients to keep you going until your next main meal. Containing 230 calories, Protein Crisp bars aren't the best option for dieters but great for bulking diets.
Anyone looking for a better texture protein bar will definitely love these protein crisp bars from BSN. Great tasting, irresistible crunch, what more do you want?!
Ingredients
BSN Protein Crisp 12 Bars Peanut Butter Crunch
Directions
Enjoy as desired any time throughout the day. Protein Crisp Bars are a great post workout treat!