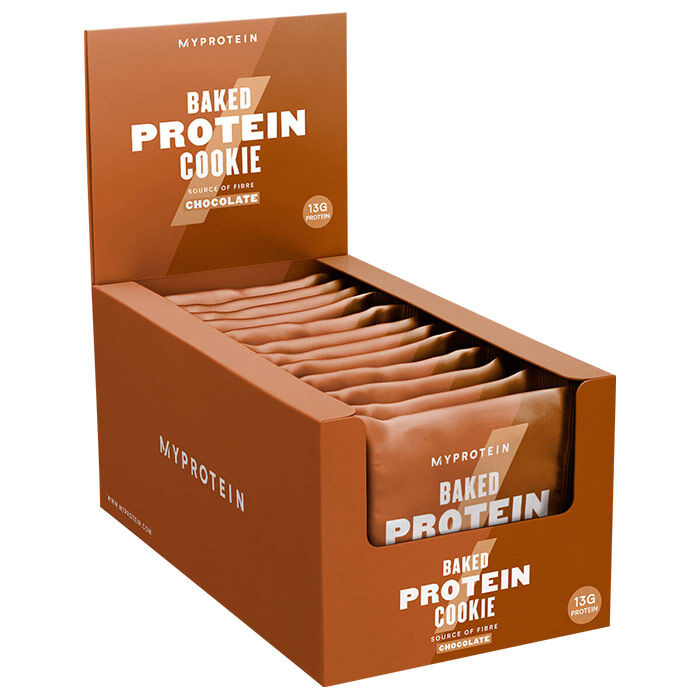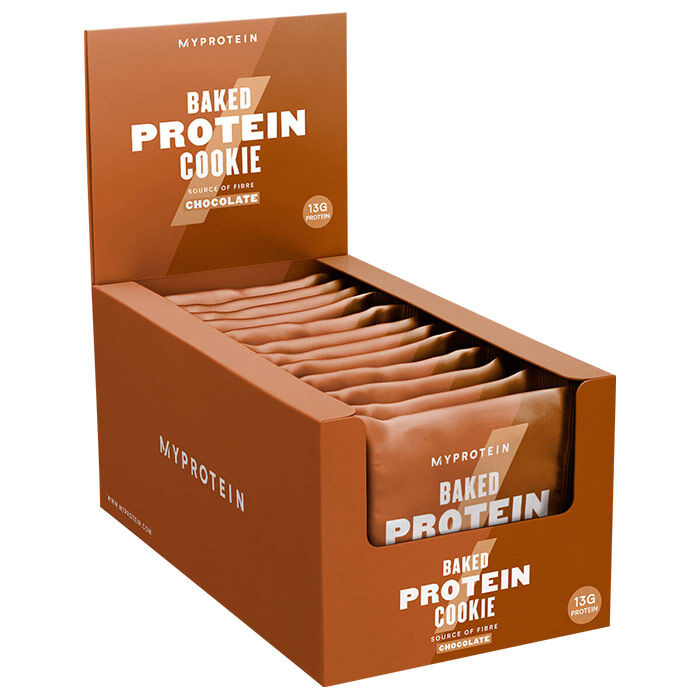 Baked Protein Cookie 12 X 75g Chocolate
Product Guide
Healthy 13g of protein per cookie
Baked with quality ingredients
Perfect snack for on the go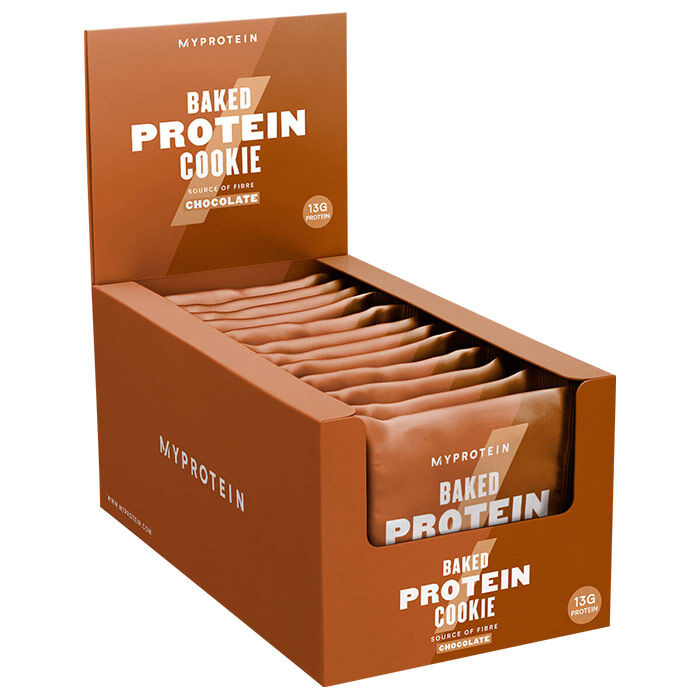 With 13g protein per cookie, these delicious treats will satisfy anyone sweet-tooth craving and support all your training goals at the same time by helping you to meet your daily protein requirements to grow and maintain healthy muscles!
You can consume these at any time of day, any day of the year! Whether you need a convenient snack for post-workout, whether you have a pesky craving, or just need extra tasty calories during the day.
If you are trying to maintain your training and body composition these can be a great snack for you. If you are on a diet, these cookies aren't ideal as they are high in calories and sugar.
Ingredients
Myprotein Baked Protein Cookie 12 X 75g Chocolate