Vegan Carb Crusher Protein Bar 12 Bars Choc Sea Salt
Product Guide
15g of plant-based protein
Perfect everyday high-fibre snack
Delicious chocolate coating
Ideal snack to take on-the-go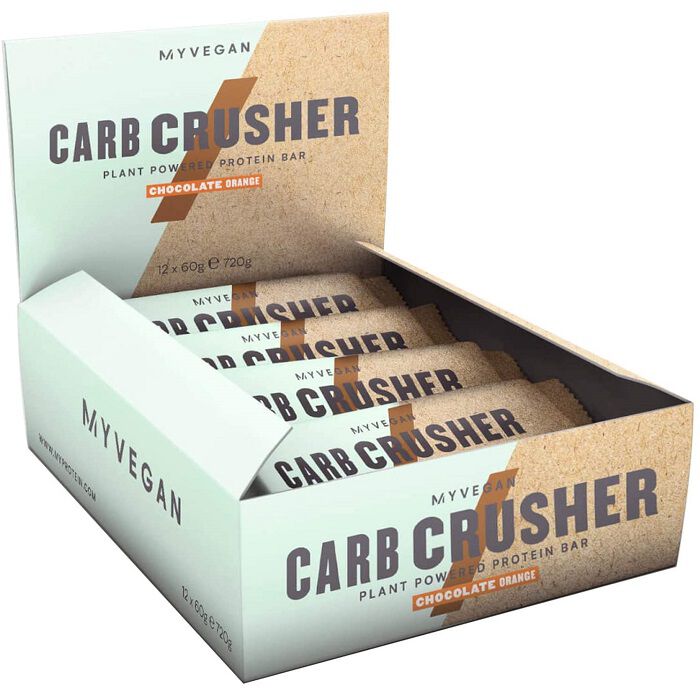 Finding high protein vegan snacks that aren't also loaded with carbs can be a difficult task. Finally, My Protein have answered our prayers and created a vegan version of their Carb Crusher bar!
Can be enjoyed any time of day a serving of protein is needed. Great for around workouts or between larger meals.
These bars are a great choice for vegans and people who cannot tolerate dairy well, but can be enjoyed by anyone!
Ingredients
Myprotein Vegan Carb Crusher Protein Bar 12 Bars Choc Sea Salt