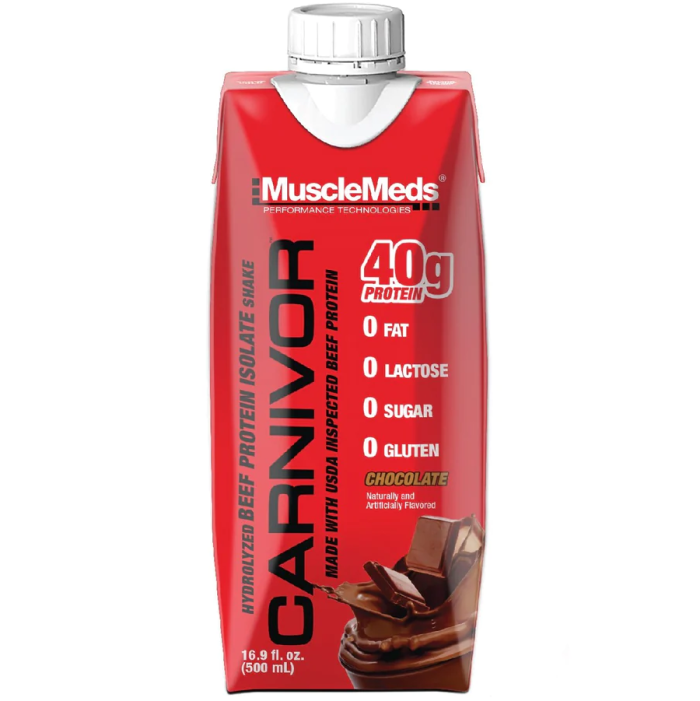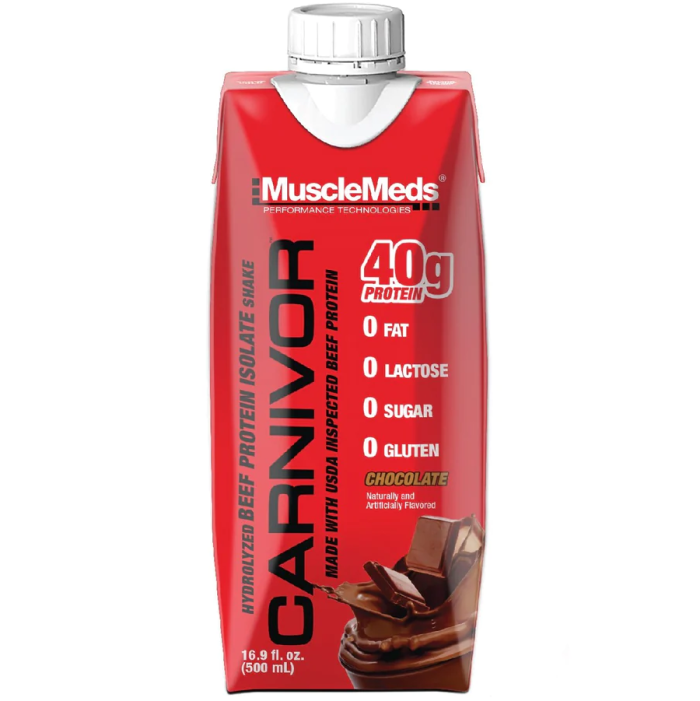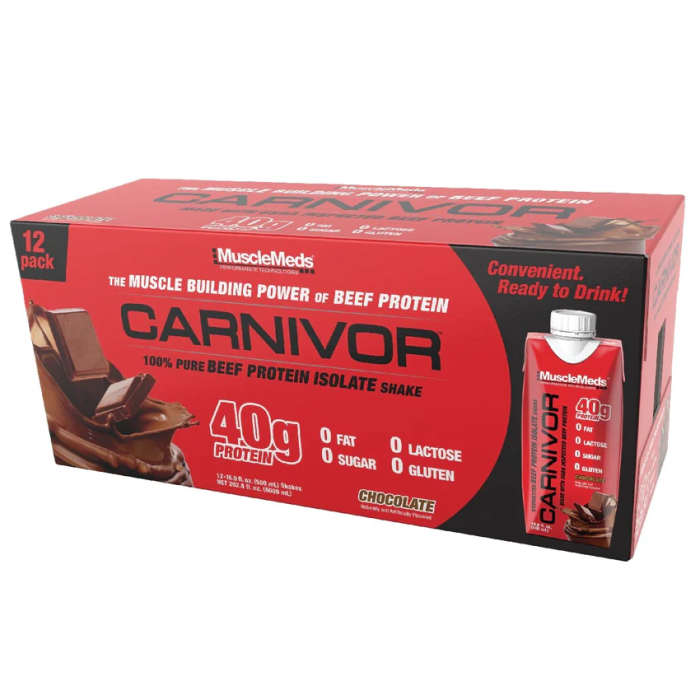 Carnivor RTD 12 X 500ml Chocolate Protein Drinks To Go
Offer
Pick 2 FREE items at checkout for every £100 spent to a max of 6 items in total
Carnivor RTD 12 X 500ml Chocolate
Product Guide
Advanced beef protein formula
Rich in muscle-building BCAAs
Lactose and cholesterol-free
Convenient ready-to-drink format
Promotes lean muscle development
Suitable for on-the-go lifestyles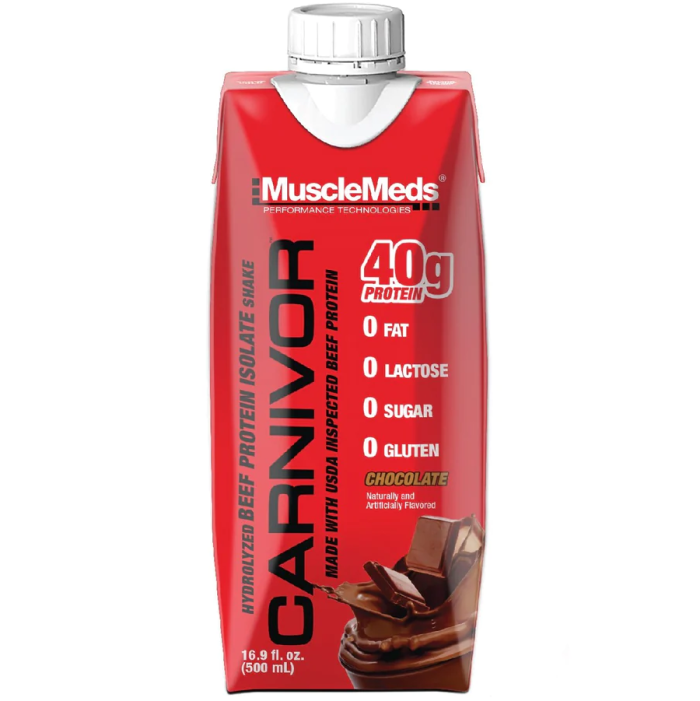 Use Musclemeds Carnivor RTD to enhance your fitness and wellbeing. This advanced protein shake offers a cutting-edge formula featuring high-quality beef protein isolates, ensuring optimal muscle recovery and growth. Free from lactose and cholesterol, Carnivor RTD delivers pure, muscle-building power in a convenient, ready-to-drink format. Elevate your performance and fuel your body with this premium protein shake.
Incorporate Musclemeds Carnivor RTD into your fitness program to maximise results. Consume this high-quality beef protein shake post-workout to support rapid muscle recovery and promote lean muscle development. Additionally, Carnivor RTD can serve as a convenient protein source during busy days or when you're on-the-go, helping you maintain optimal protein intake and support your fitness goals.
Musclemeds Carnivor RTD is the perfect companion for fitness enthusiasts seeking a convenient and potent protein source. Whether you're an active gym-goer, a busy professional, or an adventurer always on the move, this ready-to-drink protein shake meets your requirements. The lactose and cholesterol-free formula ensures easy digestion and efficient nutrient absorption, making Carnivor RTD suitable for anyone striving for peak performance and overall well-being.
Ingredients
Musclemeds Carnivor RTD 12 X 500ml Chocolate
Directions
Shake well before drinking. Serve cold. Refrigerate after opening. DO NOT FREEZE.